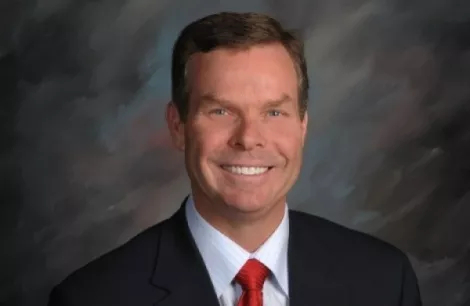 Since federal investigators have declined to press charges against Utah Attorney General John Swallow, a few lawmakers have begun to question the Legislature's costly investigation into Swallow's fitness for public office. The Legislature does seem to have the latitude to recommend impeachment based on unethical behavior, even if a law weren't broken. But, will legislators pull the impeachment trigger based on bad behavior alone?---
Editor's note: This is Part 9 of The Swallow Files, a series of online and print stories examining notes, observations and overlooked elements of the ongoing Swallow scandal. Also see parts 1,2, 3, 4,5, 6, 7 and Part 8; that last week looked at how controversial Swallow friend and political "fixer" Tim Lawson says he's been cleared by the FBI and now wants to be the next lieutenant governor.
Swallow recently dodged a bullet in mid-September, when it was reported that federal investigators had declined to press charges against him in their investigation into allegations that he had helped facilitate a bribe between indicted businessman Jeremy Johnson and Sen. Harry Reid, D-Nev, to derail a federal investigation into Johnson's company. Swallow still is facing state investigations, a bar complaint and the investigation by the Legislature, which has enlisted the help of a heavy-hitter law firm to conduct its own investigation.
The Legislature's investigation could result in a separate decision to begin a formal impeachment process against Swallow. According to a Utah Supreme Court Case from 1961 reported on by Utah Political Capitol, the Utah Supreme Court made a decision that impeachment would not necessarily require the offending public servant to have broken the law and could simply involve "a substantial breach" of trust.
Adam Brown, a political-science professor at Brigham Young University and contributor to Utah Data Points, is highly skeptical that the Republican majority in the Utah House would go as far as recommending impeachment without evidence of a law being broken.
"It was never a sure bet that the House wanted to start a formal impeachment process; that's why they started an investigation instead of an impeachment," Brown writes via e-mail. "With the feds declining to press charges, you can bet that some of those who reluctantly voted to open the investigation are now second-guessing themselves."
Brown says that without a federal criminal-file charged, House Republicans won't press the issue. "If there's one thing that will be true in this case, it's that the House won't even vote on impeachment articles unless the House Republicans first agree among themselves to do so," Brown says.
Of course, it's still possible that one of the ongoing investigations will turn up something that federal investigators missed. The Salt Lake Tribune reported that Steven Reich, the investigator hired by the Legislature to investigate Swallow, was previously involved in investigating the governor of Connecticut in 2004 and found evidence of wrongdoing that federal investigators had missed, resulting in charges being filed and the governor's resignation.
Matthew Burbank, a political-science professor at the University of Utah, points out that what the Legislature's investigation turns up could kick-start an impeachment, or perhaps at least force Swallow's resignation at the prodding of party leaders.
"Certainly, if you listen to Swallow's attorneys, they've made the argument that there has to a be a clear violation of the law [for impeachment], but as we know, impeachment is a political process, not a legal process," Burbank says.
Since lawmakers won't have to meet the same standards of evidence, the records they collect could be damning enough to bring some manner of action from the Legislature.
"The real question, I think, is what sort of record is there going to be in terms of evidence of [Swallow] doing things, which if even they are not illegal, certainly are problematic?" Burbank says. "Then, it becomes a question of how Republicans will sort this out. Do Republicans formally make a move to use the impeachment process, or will some other deal be struck that will allow Swallow to get out some other way?"