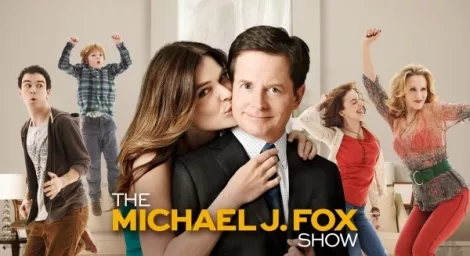 What's new on the box(es) tonight:
The Michael J. Fox Show (NBC) Series Debut: As skeptical as you should be about networks dragging out their old stars and trying to slap together new hits around them—remember the craptastic Paul Reiser Show?—your doubts are unfounded here: The Michael J. Fox Show not only works, it kills. ---He plays Mike Henry, a beloved New York City news anchor who quit years ago to deal with his Parkinson's disease (write what ya know). Thing is, he's tired of being homebound and anxious to return to work—almost as anxious as his wife (Breaking Bad's Betsy Brandt, already over Hank) and kids are to get him the hell out of the house. The Michael J. Fox Show isn't just hugs and fuzzies; there's a subtle, media-biting edge on par with classic 30 Rock. And, yeah, also hugs and fuzzies.
The Crazy Ones (CBS) Series Debut: There must be someone out there who didn't grow tired of Robin Williams' shtick years ago—besides Robin Williams, that is. In The Crazy Ones (oooh, foreshadowing!), he (over)plays advertising exec Simon Roberts, a whacked-out genius who's as difficult to tolerate as he is, of course, brilliant. His daughter and partner, Sydney (Sarah Michelle Gellar), is his uptight polar opposite, hence alleged comedy. Never thought I'd say this, but … where's the laugh track, CBS?
Also new tonight:
Parks & Recreation, Parenthood (NBC)
The Big Bang Theory, Two & a Half Men, Elementary (CBS)
The X Factor, Glee (Fox)
Grey's Anatomy (ABC)
Project Runway (Lifetime)
Anger Management (FX)
Impact Wrestling (Spike)
NTSF:SD:SUV, The Heart She Holler (Adult Swim)
Polyamory: Married & Dating (Showtime)