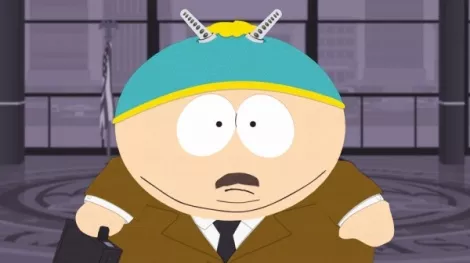 What's new on the box(es) tonight:
South Park (Comedy Central) Season Premiere: Kicking off Season 17(!), Cartman infiltrates the NSA and gets pissed off over the government monitoring his personal info. ---Yes, South Park has become your cranky dad.
Back In the Game (ABC) Series Debut: Maggie Lawson (Psych) and James Caan (father of that Hawaii Five-O guy) star in Trouble With the Curve: The Sitcom meets The Bad News Bears: The Next Generation. Terry (Lawson) gave up a softball career to have a kid, disappointing father Terry Sr. (Caan), himself a failed pro-baseball player. When she moves back home and the local Little League team of misfits needs a coach, it's a comedy home run! Sorry about that, as I am about this: Steee-ricke.
Also new tonight:
Survivor, Criminal Minds, CSI (CBS)
Revolution, Law & Order: SVU (NBC)
The Middle, Modern Family, Nashville (ABC)
It's Always Sunny In Philadelphia, The League (FXX)
Key & Peele (Comedy Central)
The Bridge (FX)
Broadchurch (BBC America)
The Soup (E!)
Top Chef Masters (Bravo)