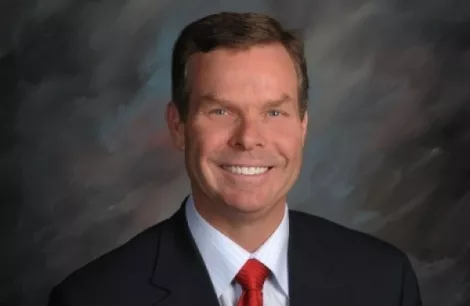 Records obtained by City Weekly show that John Swallow and two other high-ranking members of the AG's Office received a total of $10,000 in bonuses this year.---
The records show that the payments were posted June 30, 2013: $3,000 to Utah Attorney General Swallow, $4,000 to chief deputy AG Kirk Torgensen and $4,000 to communications & policy director Paul Murphy.
Murphy was the subject of a recent City Weekly story about the intersection in the AG's Office of public-relations work for the office and personal campaigning.
Former Utah Attorney General Mark Shurtleff says he awarded the bonuses as he was leaving the AG's Office in November 2012 because the three are non-merit, exempt employees who had not benefited from raises that Shurtleff had secured from the Legislature for the AG's Office's line staff.
"They did an extraordinary job in so many ways," he says. They rendered remarkable service to him when he was attorney general, he says, and to his office—particularly Torgensen and Murphy, who had been in the office more or less since the beginning of Shurtleff's administration. Swallow received less, Shurtleff says, because he'd been there only three years.
"It was my gratitude for their service," Shurtleff concludes.
The transaction details of the three checks, which are all listed as incentive awards, are at the bottom of the article.
That all three were posted at the end of June 2013, the end of the fiscal year, is a head-scratcher for Shurtleff, who says he approved them before he left office.
Marilee Richins, public information officer for the Department of Administrative Services, who researched the payments, says the check for Paul Murphy related to the difficult duties, "long hours and uncomfortable situations" that he had faced recently at the AG's Office. She was unable to find any information on Torgensen's bonus other than it was for "exceptional service."
Richins was unable to comment on Swallow's bonus because, she says, "typically, you don't see incentive awards with elected officials." She referred City Weekly to the head of human resources at the Attorney General's Office, who did not respond to a request for comment.
Richins says such bonuses are normally paid at the end of the fiscal year.
Ryan Bruckman, a spokesman for the AG's Office who responded via e-mail to City Weekly's questions about the bonuses, says that "the awards were actually paid in January on their paychecks. They were awarded by Mark Shurtleff before he left office, but because of the two-week delay in payroll, they weren't received until later."
Swallow's AG salary is capped by the Legislature at 95 percent of the governor's, at around $104,000.
A local criminal attorney familiar with the House investigation into Swallow, speaking on condition of anonymity, says that monies over and above Swallow's legislatively capped salary—however they were attained—may raise red flags for investigators, particularly if seen through the lens of Utah Code 76-8-402, which prohibits public officials from using public monies for their own personal benefit.

A red flag for one longtime AG employee, who spoke on the condition of anonymity, was Shurtleff's mention of raises secured for line staff, since, the employee says, staff last saw raises—beyond cost-of-living adjustments—in 2008.
"What I think would upset employees most of all, is this comes at a time when attorney compensation is way below market in state government, and support staff's salaries have remained pretty much flat, all through Mark's administration and into John's," the AG's Office source says.
And that the news of the bonuses is emerging at a time when the office is embroiled in scandal only heightens AG employee outrage, the source adds.
Political appointees, the employee continues, have artificially high salaries because they are not protected, as merit employees are, from being removed by newly elected officials. But why they deserve bonuses is beyond the employee.
"Yeah, Paul has had a tough year with John, but Paul chose to hitch his horse to that wagon. While he may say he's not Swallow's personal defender, it's certainly how it came across."