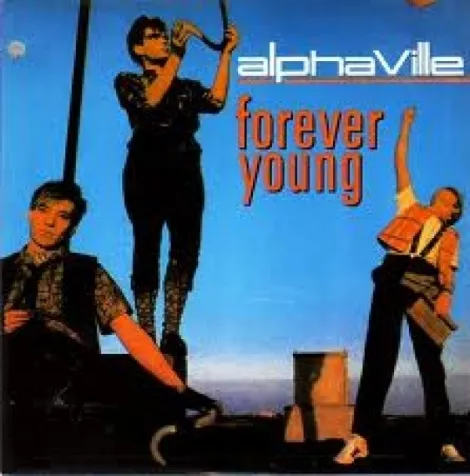 Happy Thursday, music fans. For this week's Throwback Thursday, I'm going to share an awkward part of my life, because if the Internet isn't for sharing personal pain, then what are we doing here? When I was in school, few things could strike fear into my young heart more effectively than the words "skits," "algebra test" and "school dance." --- I didn't even go to the first school dance that happened with I was in middle school; I hid in the art room and watched a movie.
Not all of them were terrible (I had a lot of fun at my homecoming dance), but most of them were pits of screaming and despair that made me want to give up being social forever. Here are some of the songs (a couple awesome, most cringe-worthy) that I danced to without any coordination at Payson High School.

---
Queen, "Bohemian Rhapsody"

One of the (very) few actual good songs I'd hear at dances, but the intro was always really awkward because no one could dance to it.

---
Jimmy Eat World, "The Middle"

Cheesy pop "punk" at its cheesiest, poppiest and least punkiest.

---
Tim McGraw/Faith Hill, "It's Your Love"

There are more cows than people in Payson, so we were often subjected to horrible mainstream country music. Slow dancing = no eye contact and sweaty palms.

---
Good Charlotte, "Lifestyles of the Rich & Famous"

What the hell is he doing with his hands?

---
Rednex, "Cotton Eye Joe"

This supremely obnoxious song got the cowboys out on the dance floor in droves. I advise against listening to it for more than five seconds, as it causes a condition called hyper-accelerated cerebral degeneration and vomiting.

---
Alphaville, "Forever Young"

This slightly sad '80s-tastic song has been heard in Napoleon Dynamite and Parks & Recreation and every school dance that has happened or will happen on Earth.