Most of the music attention this week may be in Austin, but today our focus is on local music, and we've got some heavy hitters this week. --- First up we start with Schlimminy Cricket, the solo project of Provo musician Soren Paul Budge. He's not really big on the live performance, more accustom to doing online albums with this weird alt/pop persona. He's even thrown in a ukulele, which we all know is illegal to walk around with unwrapped by law (look it up, kids). His last album, Eels Will Kill You, came out back in August 2011, and he's been pretty dormant until this month when he finally put together his sophomore album, Three Hour Tour. It may look like a tribute to Gilligan's Island, but the song titles read more like the soundtrack for Se7en. You can download it for $5 off his Bandcamp page.


Keeping to online releases, this week we see the debut album from Magic Mint. This is a solo project of musician extraordinaire Andrew Shaw, who you may know from other bands like Color Animal and The Platte. For this new project it sounds like he went more surf rock with a hint of psychedelic. Those sounds all came together to make an EP called Grand America, which were totally recorded at the State Fair Park in the Zion Building, because if you're gonna make an album, why not do it somewhere no one else has tried. You can download it now for whatever price you'd like on Bandcamp.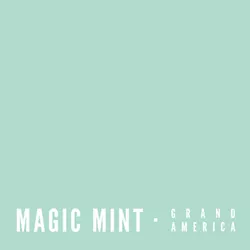 Next up is the latest release from SLC doom metal band Laughter! We haven't heard from these guys for a while, mainly because they've been working on their projects like Dwellers and Rye Wolves. But the trio of Andrew Drechsel, Zach Hatsis, and Dave Jones know how to bring the metal, and now their sound is even more powerful with the addition of bassist Abrum Hurd to bring in the added thunder! Their brand new album, Ain Soph Aur, is only six tracks long but it kicks a lot of ass. It'll be really cool to see this thing performed live. You can download it for a mere $7 off their Bandcamp page.
Moving onto release shows, first we start with one tonight at Bar Deluxe as we'll see the latest from Gravecode Nebula. This is one of those awesome bands that go out of their way to surround themselves in mystery for their on-stage performances, but really they're some of the best musicians in SLC coming together to make some of the finest black and doom metal around. The band (seen above, courtesy of Facebook) may pushing the eight-year marker, but they haven't had a ton of releases over the years to speak of, or find if you're lucky beyond a split-single. This album, Sempiternal Void, technically came out in November 2013, but we're promoting this show because it's the physical release where the previous was just digital. Join them and pick up a copy of the CD or cassette as they play along with Demon Lung and Burn Your World. The show starts at 9 p.m. and it costs just $7.
Traveling down to Provo, we'll see the latest release from roots singer/songwriter Cory Mon. I actually won;t need to go into great detail over this one, because City Weekly's Music Editor Kolbie Stonehocker already did in this week's issue, so you can read up on what Mon has been doing lately there. What I will tell you is that you should book it to Velour for the release show of his brand new full-length album, North. He'll be playing along with Wes Kirkpatrick and Jessica Bassett, the show starts at 8 p.m. and tickets are just $10.
While we're at Velour, the following night we'll see the latest from CWMA winners Westward The Tide. Again, I won't need to say much, because you just need to go back one issue of City Weekly to read up on the band. You can pick up their previous EP, Everything Is Fine, off their Bandcamp for $5 as well so you're all caught up, just in time for their Joshua James produced full-length release: Sorry Soul. They'll be playing their release show on Saturday along with Luna Lune and Young & Old, music will kick off around 8 p.m. with tickets being $8.
Love music, head out, buy local.