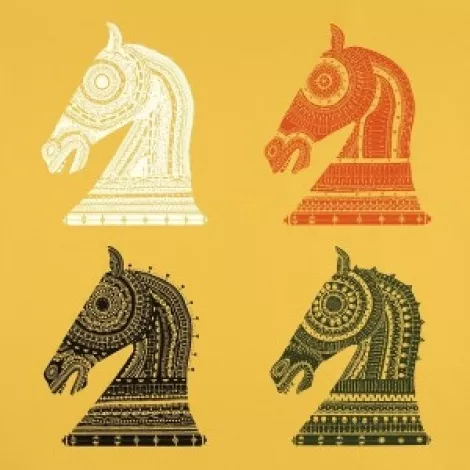 Happy Tuesday, music fans! This week's new releases include two albums that I'm pretty much freaking out about, from Ohio indie/folk-rock quartet Saintseneca and Canadian folk band Timber Timbre. --- I just learned of Saintseneca a couple of weeks ago, and they're now one of my very favorite bands. And if you love dark music, Timber Timbre is undoubtedly for you; sure, they call themselves a "folk" band, but that lead singer has one of the creepiest singing voices I've ever heard. There's also new stuff from Australian indie poppers Architecture in Helsinki, Inventions (side project of Explosions in the Sky's Mark T. Smith and Matthew Cooper, aka Eluvium) and Washington, D.C., electronic duo Thievery Corporation.
---
Saintseneca, Dark Arc
"Uppercutter"
---
Timber Timbre, Hot Dreams
"Hot Dreams"
---
Thievery Corporation, Saudade
"Depth of My Soul"
---
Architecture in Helsinki, NOW + 4EVA
Stream the full album at Billboard.
---
Inventions, Inventions
"Entity"