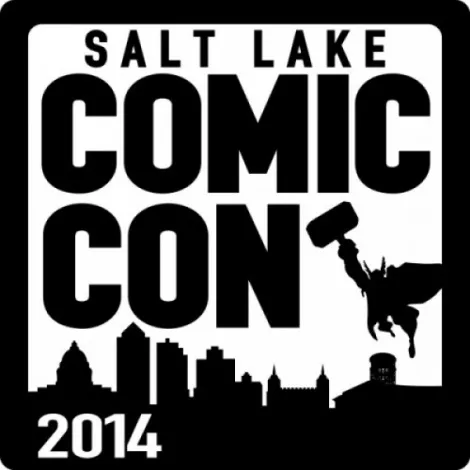 Salt Lake Comic-Con announced today the details of their September show, scheduled for the Salt Palace Convention Center Sept. 4-6, 2014. ---
Daniel Logan, who played Boba Fett in Attack of the Clones and provided the voice for the character on The Clone Wars, was in attendance, as well as representatives from the various fan costuming organizations.
Convention organizers Dan Farr and Bryan Brandenburg discussed the attendance numbers for April's "Fan Experience." They broke their own records, boasting more than 100,000 attendees, and commit to making the next show even bigger and better. Farr, via a pre-produced video, announced six confirmed guests for September: Ernie Hudson (Ghostbusters), Cary Elwes (The Princess Bride), Bruce Campbell (Evil Dead), John Barrowman (Doctor Who, Torchwood, Arrow), Sam Witwer (The Clone Wars, Being Human and Christopher Lloyd (Back to the Future, Who Framed Roger Rabbit).
Show organizer Brandenburg said, "I want to work myself out of a job. We want to have such a great show in September that I never want to market these shows again." He continued, "In September, it's [SLCC] 3.0. It's not about size, it's about experience. This is about people wanting to come back again and again. This is the tip of the iceberg, we're going to have more than 200 guests in September. We don't want to forget that the core of a Comic-Con is comics. We've attracted some of the biggest artists and writers for this next show."
They promised announcements every week between now and then by following their social media outlets, including Twitter and Facebook. Tickets for the event when on sale to coincide with today's press conference, including special prices for early purchases and returning attendees.