If you're a band or musician in this state, and you don't know how to market yourself properly, you're gonna find yourself booking a lot of pointless gigs. That's a hard statement for some to swallow, but it's fact. Bands who don't make gig posters, don't create merch and don't find ways to promote themselves beyond playing gigs and putting albums out, are gambling that the fanbase will always be there and grow. The best way to promote your band or product is to get the name out and keep it out by any means necessary. Avocado Print is one of the few local businesses helping those causes by giving bands and promotions some affordable options that people will actually want to buy and hold onto. Today we chat with the married founders, Annie and Chuck Humphreys, about starting up their business and moving it to Utah, the items they create and the art behind it all. (
All photos courtesy of Avocado Print.
)
Chuck & Annie Humphreys
AvocadoPrint.com
Gavin: Hey Annie and Chuck, first thing, tell us a little bit about yourselves.
Anne:
We met 11 years ago in Northern California. Chuck was a touring musician living the California dream. Originally from Logan, Utah, he had moved to California after being in West Yellowstone for a few years. I am originally from the East Bay area, a little suburb called Antioch. I moved to Arcata to study Business Communication at Humboldt State. Like most college students, I was a server and bartender at a local brewery and Chuck's roommate was a dishwasher. I gave him a ride home one day and met Chuck. I asked him out on a date, and here we are today.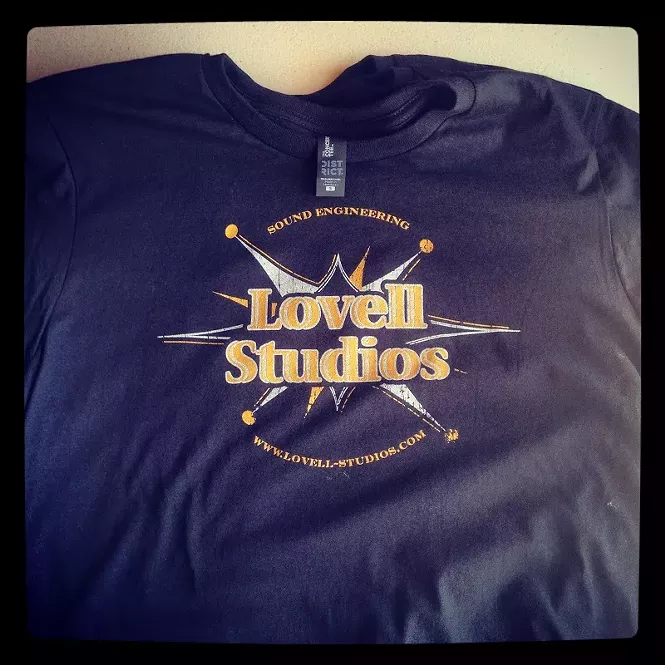 Gavin: When did you each take an interest in art and what were some early influences on you?
Annie:
Chuck has the music and art background. He can play any instrument he picks up. His dad's love of music started in the '70s. From the day Chuck was born, he and his dad connected with music. Chuck's musical influences range from Waylon Jennings to Suicidal Tendencies. He has been writing songs and playing shows in the local music scene since he was in junior high. For Chuck, music and art have always gone hand in hand. Since his first band in 7th grade, he has been designing show flyers and album art. Chuck's love of indie art is showcased in the flyers he's collected over the years, all displayed in the avocado print office. My artistic outlet is photography. I took photography classes in college and have always respected the story that can be told through a photograph. I am definitely the business mind behind the scenes. Chuck takes on the artwork and design. I help with production, but I am in charge of business management and marketing.
Gavin: How did you each take an interest in areas like screen printing and embroidery?
Annie:
Chuck and his buddies bought a small screen print set up the year before we met. They did orders for their band and other local bands. I took an interest in the process and began helping to run the press. We started talking about the opportunity that was available in the local scene. There were breweries, sports teams and bands that needed merchandise and uniforms. As with many ideas that friends come up with, this one fizzled out. One guy went to jail, one guy went the way of recreational drug use and Chuck and I decided to get out while we could. This set up was sold and we looked for our next opportunity.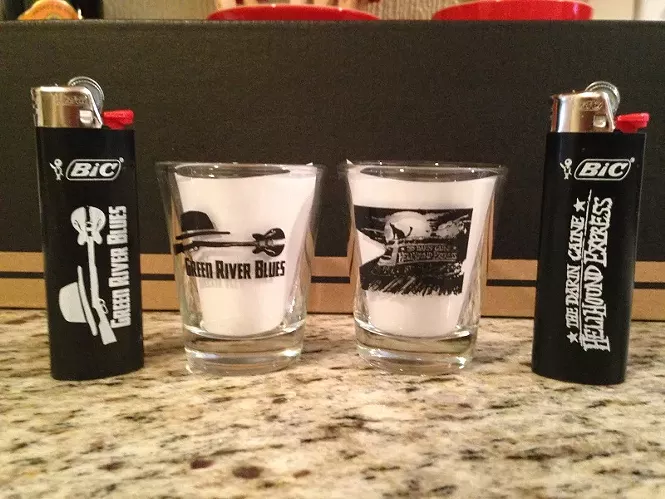 Gavin: How did the idea come about to start up this business, and where did the name come from?
Annie:
We decided early on that there was an opportunity we couldn't pass up. We saved up some money and bought a four color press and a flash unit. We set up in the one car garage of our one bedroom apartment. We started doing shirts for Chuck's punk band and other bands in the punk scene of Arcata. We both worked full time jobs and I was still in school full time so it took a while for us to get other clients. Chuck eventually landed the local zoo account. We did shirt orders for their events including Brew at the Zoo (an event that featured local micro brews and benefited the animals of the zoo), and the annual pet adoption event. At this point we knew what we wanted, we just had to get to a point to make the business a full scale reality. Avocado Print was a dream we had, but we still had a long way to go.
Gavin: At the time you were living in California, would you say it was easier or harder at that time to start up a new business from scratch?
Chuck:
We technically started on our own in about 2004. At the time the economy is California was still stable. We weren't landing huge orders and were not at a point where we could quit our day jobs. The community in Humboldt is amazing. Everyone wants to support local business. There are a million bands that believe they are the next String Cheese Incident and need the merch package to take them there. For us, the timing and location was perfect. We weren't wanting to take over the world at that point, but we were able to get our name out there and build a reputation.
Gavin: What was it like during the first couple years and establishing yourselves?
Annie:
We pooled our resources. Chuck put the word out to his musician friends, I talked to every one of my Brewery customers who owned local businesses. We asked family for contacts, we exhausted all the connections we could. We were able to build lasting relationships with customers that we still do business for today. We have a Jiu Jitsu school in Arcata that we still do orders for and a couple construction companies we continue to work with.
Gavin: Prior to Utah, you had a good 4-5 year run in Cali, how was it being a part of the art community there?
Chuck:
Humboldt County is an interesting place. The art community is vibrant and diverse. It really was amazing to be a part of it!
Gavin: What made you decide to move to Utah, and what was it like bringing the business with you?
Annie:
Once school was finished in 2008 the economy in California had taken a turn for the worse. We decided it was time to bring our business to a larger metropolitan area with a more stable business community and a thriving music scene. Moving our shop to the salt lake area was not easy. Chuck and his father drove moving trucks down the coast on Highway 101 then over the sierra Nevada mountains during a heavy rainstorm. There were many tense moments.
Gavin: What made you decide to make it an at-home business rather than find a proper storefront?
Annie:
A storefront is definitely in our sights as a growing business. As we gain more exposure we are adding production capabilities and always need more space. We believe in an old school business philosophy, making high quality products by hand and taking pride in our work. Having the shop on our property makes it easy for Chuck to try new ideas and be creative at all hours of the day/night. We actually started looking for commercial space last fall. We found a spot that we thought we could use and was pretty reasonable. We stepped away for a few weeks to really decide if this was the spot for us. Then in Early October, we found out we were pregnant with our first baby. At that point, we decided moving to a commercial space and taking on that project should probably wait. We are still in the market and will probably make the leap in the next year.
Gavin: What was it like for you first setting up and re-establishing yourselves in a new city?
Annie:
We had connections as Chuck had grown up in this state. We were able to get a few local business accounts. I the beginning as with any new business, its slow. After the first couple years we have been able to branch out and partner with local school districts, small business and the music scene here has been a great asset. Our connection with the music scene has really taken off here in Salt Lake. There is so much talent here. People that understand that the music industry and scene is a business, not just a network.
Gavin: What's the process like for you when you receive a new order to making the final product?
Chuck:
Most of our efforts are really spent in the "pre-press" phase. We make sure that each customer project is planned down to the smallest detail before ever reaching the shop floor. Having impeccable artwork and project management have always set us apart. Once all the details and artwork are approved the production process goes quickly and smoothly. This way we ensure the customer receives exactly what they were dreaming of.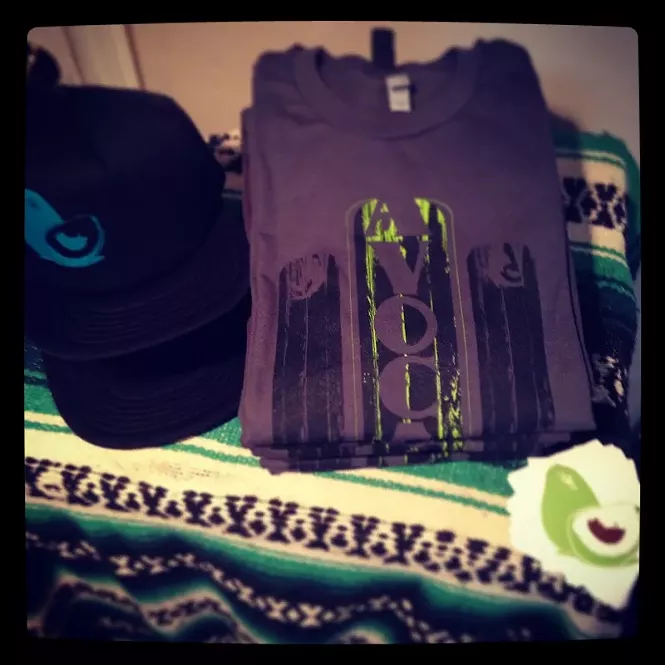 Gavin: Considering all the products you make and packages you can create, you've kind of become a one-stop shop for local bands who want to tour. How has the music scene utilized your services to date?
Annie:
Our goal has always been to make ordering easy. We take pride in being a one stop shop. Chuck has been in bands since junior high. We know what its like to be a musician. You have a vision of your logo, but can't quite bring it to life, you need shirts at a reasonable price, because gas for the tour van is expensive. You ran out of X-Large shirts half way through your tour and you need someone to ship them direct to the next venue. That's where Avocado comes in. We offer artwork services, drop ship for touring bands and all of our stuff is at the best possible prices for our customers. Currently we sponsor some touring bands and are always supporting them through our drop ship programs and online services. Musicians and tour managers love to log on and send us new art or place an order at all hours of the day. We are also proud to be supporting local music festivals this summer. Recently we were able to be a top tier sponsor of Crucial Fest 4. We believe these types of partnerships between local business and the local art communities are essential to fostering a healthy positive music scene.
Gavin: Is there any area you want to branch into and make products for that you haven't yet?
Chuck:
As a matter of fact we are launching a new baby clothing line called Baby Avocado. This idea stemmed from the obvious fact that we have a new baby. We saw a need for cool locally made clothing for babies and toddlers. The website is
BabyAvocado.com
and already has tons of cool designs to choose from. Some items are even customizable, the customer is able to choose ink and garment color. All Baby Avocado items are designed and printed here at our shop. We are constantly adding new designs and new items. This is a very exciting new area of development at Avocado.
Gavin: If someone wants something made, what's the process for them in submitting it and working with you?
Chuck:
We make it extremely easy to get a quote or simply ask us a question. Anyone who needs info or pricing can simply go to the website and fill out the simple quote request form on the homepage. You can even attach your art file before submitting your request. Go ahead ask us anything!
Gavin: Are you looking to expand the business anytime soon or are you good operating as you are?

Chuck:
We are constantly expanding. We are very passionate about our craft and are always leaning, adding products and capabilities.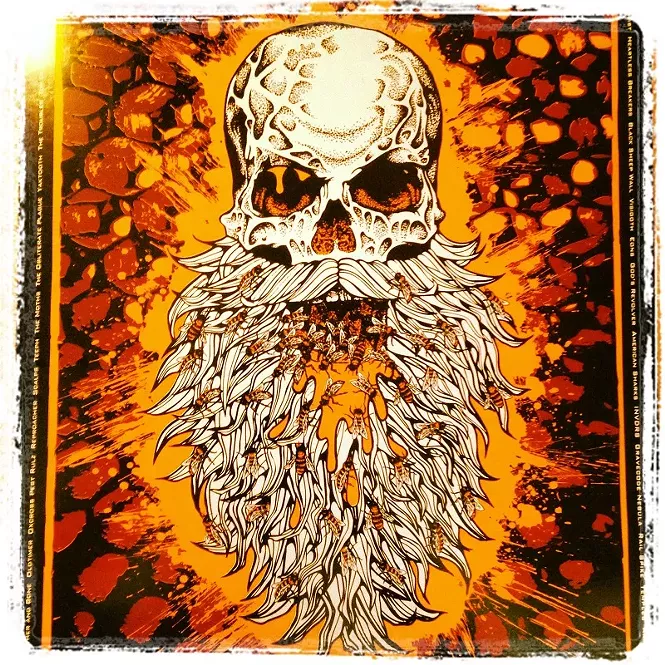 Gavin: What can we expect from both of you and the business over the rest of the year?
Chuck:
This is a huge year for Avocado. We have a lot of changes both personally and professionally. We are adding more bands to our sponsored list every day. As we get deeper into the music scene we are seeing the many opportunities to get involved with local music venues and festivals in the area. We are also looking for a commercial space where we can add more sales reps and share our unique and cool environment with our customers.
Gavin: Is there anything you'd like to promote or plug?
Annie:
This week we are excited to be a sponsor of the Utah Blues Society and the Annual Blues Rendezvous! We are proud to be a part of the UBS success story! Follow us on
Twitter
and
Facebook
.