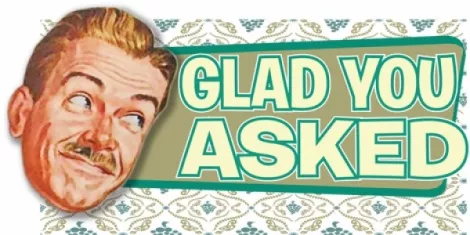 Dear GYA, As I'm sure you know, stars are born everyday on the YouTube internet webpage and I don't know about you, but this Weird Al Yankovic kid might have what it takes to make it as a parody songwriter. He's got it all, the looks, the hair, the shrill voice. He's gonna be huge! Anything happening today better than Weird Al? - Greg Hashjonker, Salt Lake City
Greg, your keen eye for talent is noteworthy, to say the least. Here's what's happening today:
Brooklyn-based "art band"
TV on The Radio will be playing at the Twilight Concert Series
this evening. Twin Shadow is also performing. The show starts at 7 p.m. Tickets are $5 bucks.
Hillbilly singer
Charlie Parr will be at The Garage on Beck
. The show starts at 8 p.m. Tickets are $5.
Alt-rock band
Say Anything will be at In The Venue
tonight. The show starts at 6:30 p.m. Tickets are $22.
Country rapper and Ms. New Booty spokesman, Bubba Sparxxx was playing at Urban Lounge tonight at 8 p.m. However, THE SHOW IS CANCELLED.
For today's complete list of things to do,
click here
.