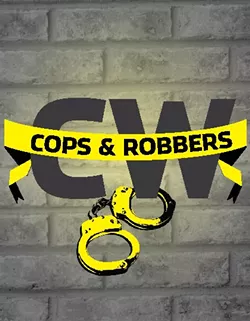 A man invited over to a woman's motel room in the early hours of the morning on Aug. 23 was in for a really uncool surprise when he entered the room only to be jumped, beaten and robbed by three suspects.
According to the Salt Lake City Police Department the robbery took place about 4:46 a.m when a man on invitation entered a motel room 715 W. North Temple. The would-be tryst was blocked in terrible fashion, however, when two black males and a white female rushed out of the bathroom and pepper-sprayed the man and then stole his clothes, phone and wallet.
The four suspects, described as being in their mid-twenties then fled the scene in a black Chrysler 300.
If you have information on this crime or other criminal activities you're encouraged to call the Salt Lake City Police Department at 801-799-3000. To remain anonymous, you can text the keyword TIPSLCPD plus any relevant info to 274637 with the reference: "crimetip."