This past weekend had a ton of options for awesome local music, and if you weren't roaming around checking it out, you really missed out. As a quick salute, the evening included a farewell show for longtime
Salt Lake Tribune
and
Salt Lake Magazine
writer (and former
City Weekly
music editor) Dan Nailen before he takes off for his new life in Washington. One of the highlights of the night for myself was at The Urban Lounge, where Max Pain & the Groovies were headlining along with The North Valley and Beachmen. I popped in briefly to catch opening band Beachmen, and chatted with their guitarist Kyle Dickson and took some photos of their performance.
Beachmen
(Evan Vice, Kyle Dickson, Mike Cottle and Josh Hunsaker)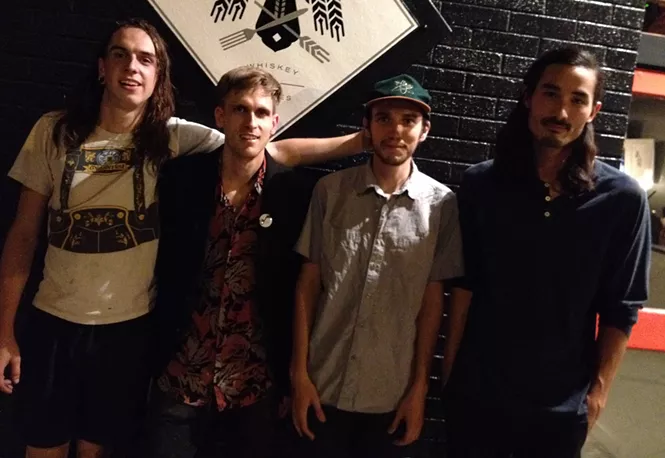 Beachmen on Facebook
Gavin: Hey Kyle, first thing, tell us a little bit about yourselves.
Kyle:
We are a four-piece rock band currently living and playing in Salt Lake City. Our lineup is Josh Hunsaker on bass, Mike Cottle on guitar/keys, Evan Vice on drums and myself on guitar.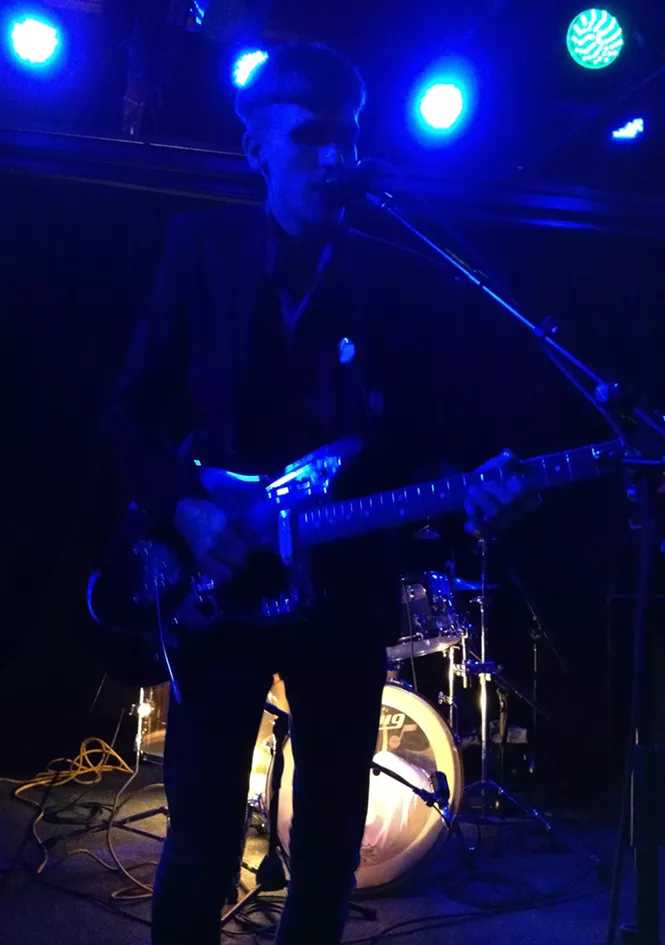 Gavin: What got you interested in music and what were some early influences on you?
Kyle:
Being a small child in the early '90s, my window to the world was television; MTV was my favorite channel. Also, my parents had some good albums around the house. Neil Young's
Harvest
really struck a chord with me. The Beatles, Rolling Stones and Simon & Garfunkel were also huge for me.
Gavin: How did all of you meet up and decide to form the band?
Kyle:
In 2010, Josh and I were introduced through a mutual friend who knew that we both made music. We started jamming at my apartment at the time with no real goal in mind. After a few months, we decided to get serious and rent a practice space. We didn't really like sharing walls with other bands so we rented a house. As the music developed, we recruited Evan and Mike.
Gavin: What influenced the indie-pop vibe you've created with your music?
Kyle:
For me it was just that—vibes. I like to play music with lots of movement, melody, strong beats and emotion. It wasn't a band or genre in particular, though it's hard to deny certain similarities to the The Talking Heads, haha.
Gavin: Yourself and Joshua seem to be the primary songwriters. How did that dynamic come about and how is it for the two of you to work on songs together?
Kyle:
It came about quite naturally, we'd hang out and play acoustic guitars in a living room or wherever among friends at parties, nothing too serious. I can't go any further without mentioning Mike, he's been a major part of the songwriting process since he joined us in 2012. We collaborate in different ways; sometimes we sit down and create something from scratch, or we help each other develop our own ideas. Some of our best work lately has come from the four of us collaborating as a band, playing live together in a room.
Gavin: You started out releasing just singles. What made you decide to go that route rather than putting out an album or EP right off the bat?
Kyle:
Honestly? We had our first show booked and wanted to put a couple of songs out so people could get an idea of what we sounded like.
Gavin: You've been around about two and a half years now. How has it been performing around and building an audience?
Kyle:
It's been a fucking blast, we have to give a ton of credit to all our friends for supporting us. We've had the chance to open for some amazing touring bands and some of our favorite local bands, which has really helped get our name out.
Gavin: Last summer you released your debut self-titled album. What was it like recording that album yourselves and producing it in a DIY/low-fi sound?
Kyle:
I actually feel like because we recorded it ourselves, it has that sound. We are not professionally trained in audio engineering, so our main concern was just to record the music in a manner that sounded cool to us. We didn't worry so much about the minor imperfections.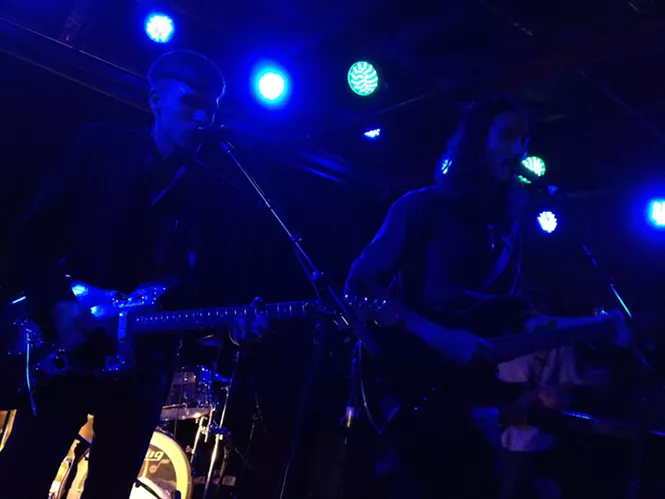 Gavin: The album got some quick attention and airplay on KRCL. What was it like seeing people gravitate to it so quickly?
Kyle:
It's pretty surreal hearing your own music on the radio. It's even more surreal knowing that the music wasn't made with radio-play in mind. It's a great feeling seeing our hard work get recognized; I can't really describe it in words.
Gavin: Do you have any plans at the moment to record anything new yet, or are you mainly writing stuff for now?
Kyle:
With our current setup, writing and recording are often one and the same. We've got lots of ideas in the works, some of which we've been playing live. So yes, we do have plans to release some new music in the near future.
Gavin: What can we expect from you down the line and is there anything you'd like to promote or plug?
Kyle:
You already mentioned our album, which can be readily found online. Also, a show coming up: Sept. 18 at Urban for free, with Palace of Buddies, Koala Temple and High Council.