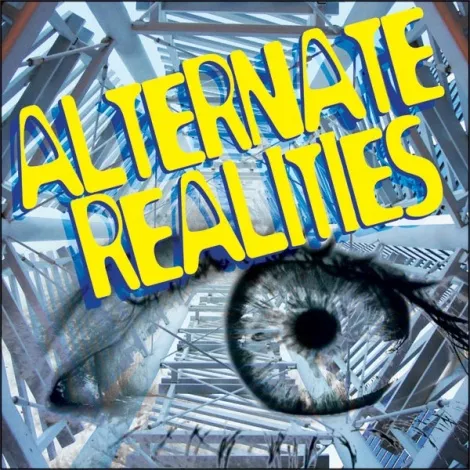 The
New Republic
breaks down why ISIS is dangerous but at least predictable.
Top of the Alty World
"What ISIS's Leader Really Wants"—
New Republic
Mother Jones tracks down which states children are most absent from school.—
Mother Jones
Courts have blocked laws that would threaten to shut down abortion clinics in Texas and Louisiana.—
Democracy Now!
Congress struggles to find funding to fight wildfires.—
High Country News
Top of Alty Utah
A poll shows 8 out of 10 Utahns thinks police should be wearing body cameras.—
Utah Policy
An audit found numerous problems with the taxpayer-backed Fund of Funds program.—
Utah Political Capitol
The Cordero family lives in a Ford Explorer parked next to a truck stop and like other working but homeless families they've fallen through the cracks of Utah's social safety net.—
Salt Lake City Weekly
A group of University of Utah students published a book called Framing Dementia that examines Alzheimer's from the perspective of those afflicted by it and the ones they love.—
Salt Lake City Weekly
The controversial anti-LGBT group Family Watch International is coming to hold a conference in Utah County.—
Q Salt Lake
Rantosphere
City Weekly
editor Rachel Piper reflects on the worth of a college degree given the skyrocketing costs of college tuition.
"Looking at my college diploma elicits a mix of guilt (all those skipped classes!) and resentment (all those bullshit required French classes!), but not getting it was never an option. The problems with higher education are too big to address in a gazillion columns (nope, not a math major), but one pitfall is that college today is what high school used to be—the bare-minimum requirement for most good jobs. Yet, while wages in most fields remain stagnant, the costs of tuition, school fees and textbooks are skyrocketing. College isn't about gaining knowledge; it's about money. And colleges—not students and not the economy—are the ones profiting."—
Salt Lake City Weekly
The Long View
City Weekly
looks at the curious case of Rolph Kaestel an inmate who has been behind bars for 33 years for robbing a taco shop of $264 and who mysteriously has been housed in Utah's correctional system for the last 15 years.
"Kaestel's case, and the man himself, with his large eyeglasses, thinning gray mustache, missing front teeth and bald head, shine a light into a volatile corner of the justice system—the part that doesn't rely so much on concrete law, but more on the whims and moods of the human beings who pull the levers.
Kaestel's efforts to draw attention to himself and his case by filing lawsuits and speaking his mind, have backfired so often and with such force that he and his shrinking list of backers have a hard time not thinking higher powers are at work, conspiring against him.
Criminals that actually hurt people have been treated with more leniency than Kaestel. As the decades have mounted and he's sat locked away, he's watched murderers, rapists and child molesters walk away free men."—
Salt Lake City Weekly