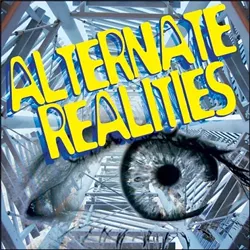 A ProPublica analysis of the payroll of 13 million employees found "that more than one in 10 employees in the prime working ages of 35 to 44 had their wages garnished in 2013."
Top of the Alty World
"Unseen Toll: Wages of Millions Seized to Pay Past Debts"—
ProPublica
A United States policy of not acknowledging Israel's sizeable nuclear arsenal could be complicating diplomatic missions in the Middle East.—
The Atlantic
The collapse of a group backing Syrian rebels could be a bad sign for the United States' campaign against ISIS.—
Mother Jones
A Columbia University student is carrying a mattress everywhere she goes on campus in protest of the way the school handled her complaint of a rape by a fellow student.—
Democracy Now!
Top of Alty Utah
An FBI Task Force seized 30 pounds of the synthetic marijuana-like drug "Spice" from a Salt Lake City convenience store.—
Salt Lake City Weekly
Women in Utah have to contend with one of the largest gender wage gaps in the nationl.—
RadioActive!
The 2nd annual Provo Pride is happening this weekend with the theme "Happy Valley: It Gets Happier"—
Q Salt Lake
A campground timeshare program struggles to halt a financial collapse.—
Salt Lake City Weekly
Rantosphere
John English at the Utah Politico Hub argues that Black youth Darrien Hunt, did not to deserve to be shot in the back and killed by police of the Saratoga Springs Police Department.
"I don't want Al Sharpton to come to Utah. But I do want Mia Love to make a statement and help put some spotlight on her old town. I do want Darrien Hunt to be a national story, a household name, and now it looks like it will be. If cops killed my kids by shooting him six times from behind, you bet I'd want everyone to know."—
Utah Politico Hub
The Long View
Rolling Stone
looks at how the the climate change crisis in many ways comes down to what China will or won't do about its carbon footprint.
"The blunt truth is that what China decides to do in the next decade will likely determine whether or not mankind can halt – or at least ameliorate – global warming. The view among a number of prominent climate scientists is that if China's emissions peak around 2025, we may – just barely – have a shot at stabilizing the climate before all hell breaks loose. But the Chinese have resisted international pressure to curb their emissions. For years, they have used the argument that they are poor, the West is rich, and that the high levels of carbon in the atmosphere were caused by America's and Europe's 200-year-long fossil­fuel binge. Climate change is your problem, they argued – you deal with it. But that logic doesn't hold anymore.
China is set to become the largest economy in the world this year, and in 2006, it passed the U.S. as the planet's largest carbon polluter. China now dumps 10 billion tons of CO2 into the atmosphere every year. That number is expected to grow to 15 billion tons by 2030, dwarfing the pollution of the rest of the world. If that happens, then the chances that the world will cut carbon pollution quickly enough to avert dangerous climate change is, according to Kevin Anderson, deputy director of the Tyndall Centre for Climate Change Research in the U.K., "virtually zero."—
Rolling Stone