In the past year, it seems like we've seen a substantial rise in local labels being formed, and the first time we've seen more than two be formed in more than eight years. Which is promising news for musicians in SLC, who can hook up with a local label and get the word out about their band faster than promoting themselves. Not to mention the labels are a home to put out a record for those worried about doing it the DIY way. The most recent label to set up shop is Beergrass Records in Ogden. Founded by brothers Brad and Chris Rizer earlier this year, they already have an impressive lineup of musicians on board, and plans in the works for brand new albums to be released this year. Today we chat with the Rizer brothers about their careers and forming Beergrass, along with a few other questions about local music. (
All pictures courtesy of Beergrass.
)
Chris & Brad Rizer
Beergrass Records on Facebook
Gavin: Hey guys, first thing, tell us a little bit about yourselves.
Chris:
Well I'm a single dad to a 6-year-old girl. Blue collar worker and there's not much else. I have a passion for helping out all local musicians in our great scene!
Brad:
I'm a single not-dad to nobody, actually! I've been a performing musician in the Ogden scene for the past eight years or more.
Gavin: What got both of you interested in music and what were some of your favorite musicians growing up?
Brad:
For me personally, I started playing in band class when I was 11 years old and it just sort of blossomed from there. I played in a family band with my dad and brother and then countless projects with friends before going solo four years ago. Some of my favorite musicians growing up were The Eagles, Lynyrd Skynyrd and Garth Brooks. I liked what my parents liked.
Chris:
When I was young, my mom forced me to take piano lessons. I fell in love with music ever since then. The bands I grew up with were of the likes of the Bouncing Souls, Strung Out, Bad Religion, The Pie Tasters, Pennywise— and that's really about it.
Gavin: What was it like for each of you getting involved with the local music scene?
Brad:
I've been involved in it for so many years that nothing changed too drastically for me. It's like I stepped in to what I really wanted to do.
Chris:
It still is, to this day, completely overwhelming. Not being a musician myself was like baptism by fire. Learning the ins and outs of booking, promotions, etc. on the fly has been stressful, but, it's been worth it the whole way.
Gavin: Brad, you've had the more prominent career in Ogden, how has it been performing around and building your audience?
Brad:
You know, everybody thinks that you just step up one day and everything suddenly becomes everything you've ever dreamed of. Unfortunately, that's not the case. I've struggled my entire career to entertain people and keep them coming back. I've made such strong connections with these people and it's so rewarding. My fans are more family than they are friends.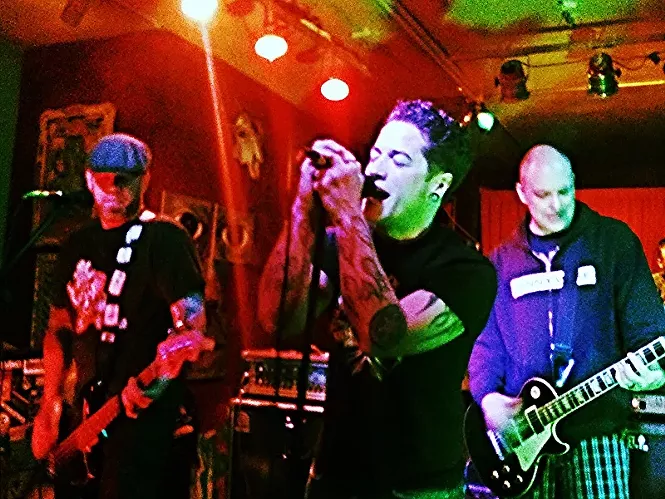 Gavin: What's the word on the release of your album Revival of a Broken Soul?
Brad:
It's just now in the final stages of production and should hopefully be out in late November.
Gavin: How did the idea come about to start up your own record label?
Chris:
Brad and I used to work together at a car dealership. He came up to me one day with one of our other co-workers and said something to the effect of "Hey, I wanna start a record label. You in?" Clearly, you can see what my answer was.
Gavin: I read that the catalyst behind starting it was the death of your brother. Why was that the particular motivator toward making a label?
Brad:
Well Nathan Pectol was my brother like Chris is. He and I would play together all the time. Essentially we were hetero-lifemates. We had an idea to start up a little small-time label that would do recordings here and there but nothing too spectacular. After his passing, I knew that this is what I wanted to do to carry on his legacy.
Gavin: What was it like for you setting it up and where did the name come from?
Chris:
Lots of late-night meetings around my dining room table with beer and like-minded people to help. We just sort of laid out our ideas and jumped in head first. It was exciting for sure, but yet terrifying with the unknown and all. We built strong relationships with great people in the scene to help further this vision.
Brad:
As far as the name goes, that was another product of Nathan's involvement. We played in a Bluegrass band together and drank way too many beers and the name just sort of happened.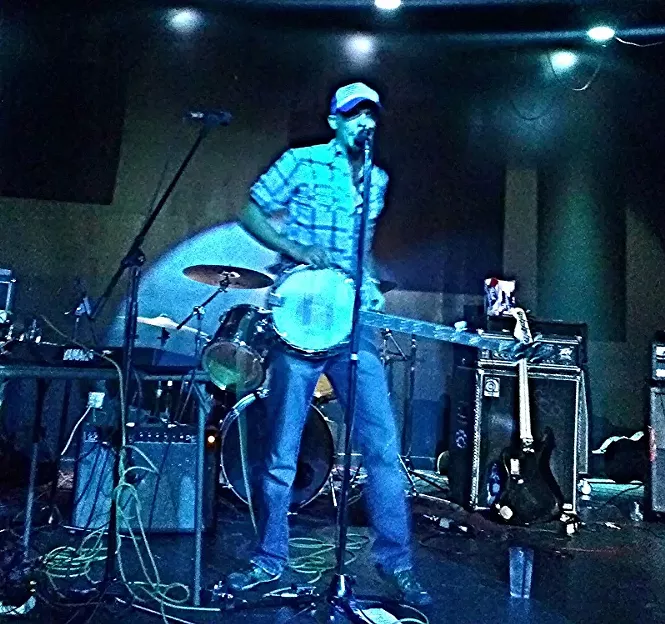 Gavin: How did you go about finding talent to help support, and what do you look for in a musician?
Chris:
As I see it, we went through Brad's cell phone to see what we had, haha.
Brad:
That is fairly true. The musicians we chose are passionate individuals who love their craft and work especially hard at it. Plus, they've been my family for years. I could trust them to start this. Without them, the label would be dead in the water. That's what we look for in musicians: Passion, professionalism and dedication.
Gavin: Of course, the major focus for the label is to promote local. What was your perception at the time of how other local labels were doing in Utah?
Chris:
There's seems to be a lack of promotion and self-preservation in some other labels. They just seem to be there for name recognition and not much else.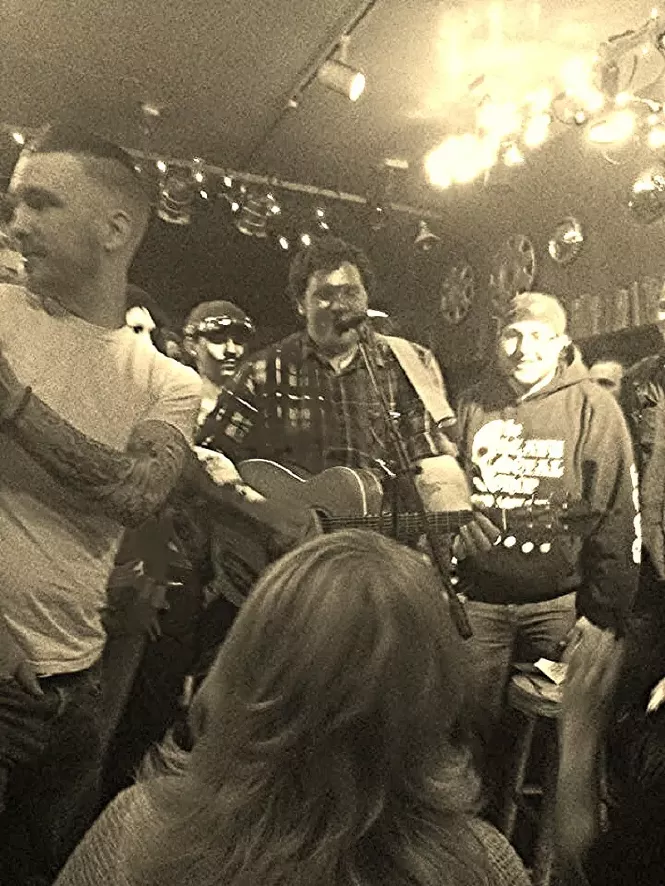 Gavin: What plan do you have to fill the void that other local labels may not be taking care of?
Brad:
Being a musician for so many years, I know the struggle there is with labels. I wanted to change all that. I want a label that is at an indie base with a major label mentality. When everything is up to full speed we'll be able to push out every bit of merchandise and promotions our bands could ever need. Also, for all the other locals as well.
Gavin: You've got a good roster of talent so far, tell us about the other three musicians and two bands currently on board.
Brad:
Scott Ferrin is this wonderful indie folk musician with such a smooth voice that it sends butter running to hide in shame at the back of the fridge. His wonderful lyric writing ability is paired beautifully with his strong guitar patterns to create a sound anyone would love. Carrie Myers is the cutest one of the group (besides Alex of the Tainted Halos). She can also sing like no other. I've never heard her hit a bad note in the entirety of listening to her play. She plays songs everyone can sing along to one moment and then have them in tears the next. Danny Wildcard is what you get when you take caution and throw it out the window. He mixes the twangy sounds of a banjo through a distortion pedal and a looper and pure insanity to come up with this upbeat one man band, punk-rock, gypsy-esque style like nothing you've ever heard. It's essentially the most honky shit you'll come across.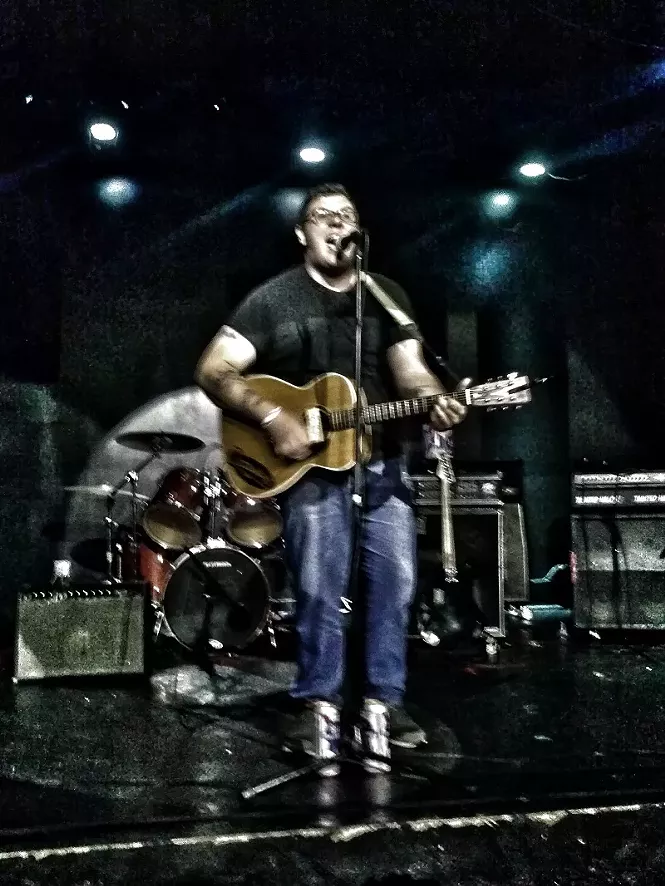 Brad:
Hi Fi Murder has been a staple in the Ogden punk rock scene for as long as anyone was sober enough to remember. They've gone through numerous line up changes and hiatus' over the years but still maintain that raw punk sound that gets everyone moving. Tainted Halos are the Blue Collar punk rock band on the scene. The working man's punk rock. Just honest, caring individuals enough so to be pissed off at what passes for "normal." The black sheep if you will.
Gavin: What's the current plan for a release schedule and who is the first musician you'll be focusing on to get a record released with?
Chris:
Hi Fi Murder just got done recording and releasing their EP,
Rock 'n' Roll
. Tainted Halos are still currently in production. Danny Wildcard is scheduled on Nov. 1 to release his full length album
Delusions Of Pander
. Then Brad will be up next at the end of November.
Gavin: For people who might like to join the label, what can they do to approach you about it?
Brad:
For the time being we accept messages through our Facebook account. We're working on getting a mail box all set up for actual demos, so for now we're kind of closed on that front. But hit us up online and we'll keep you updated!

Gavin: What can we expect from you and the label over the rest of the year?
Chris:
A bunch of killer shows and some great album releases to look forward to!
Gavin: Aside from the obvious, is there anything you'd like to plug or promote?
Brad:
We'd love to promote our brother Adam Stiletto and his booking company Stiletto Productions for being a huge supporter and helping us keep the ball rolling. Also, Jordan Clements of JRC Events down in Salt Lake for everything he's done for us. Ron Atencio of Mojos in Ogden for always giving us dirty bastards a place to call home. Bar Deluxe, D&R Spirits and The Sand Trap have been pretty kick ass abs supportive to us as well!