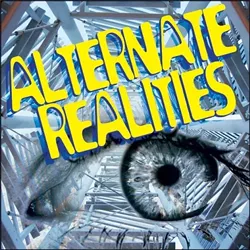 While the natural gas boom has been lauded for being a cleaner coal alternative, the rub is that natural gas is primarily methane a chemical which has a much stronger warming effect on the climate than carbon dioxide.
Top of the Alty World
"The Natural Gas Boom Could Accelerate Climate Change"—
Five Thirty Eight
A Swiss humanitarian aid worker told the US where to bomb ISIS and now the group is hunting for him.—
MotherJones
A new bill signed into law in California would institute some of the nation's most comprehensive protections for temporary workers.—
ProPublica
Koch industries blast Rolling Stone for a "misleading" article and Rolling Stones responds in a point by point rebuttal.—
Rolling Stone
Top of Alty Utah
A look at the Governor's Office of Economic Development and how it lures big business to Utah.—
Salt Lake City Weekly
A look at the rowdy face of climate change activism with activists including the Utah Tar Sands Resistance.—
High Country News
KCPW interviews Richard Heinberg, author of
The End of Growth: Adapting to Our New Economic Reality
, who will be at the "Live More With Less" conference this weekend at Utah Valley University.—
KCPW
While polls show not all Utahns like Sen. Mike Lee, R-UT, he is safe within his own party.—
Utah Policy
Rantosphere
A reader in Hong Kong writes to
The Atlantic
about their protest against the government there.
"When the police decided to retake the street, they sprayed chemicals in our faces, pointed rifles at us, smashed our limbs with batons. While they were throwing tear gas with reckless abandon, our side threw not one rock, not one bottle, not one egg, nothing. None from our side brandished a firearm, a knife, a club, anything at all. I have neither seen nor heard any reports of protesters looting, burning cars, destroying property, or intentionally injuring police.
Young women felt safe enough to doze off during the lulls. In what other city would tens of thousands of 'rioters' act with such restraint? The government warned against the chaos Occupy Central would cause. It's all too clear to me which side is supplying the chaos and which side is conducting itself with dignity."—
The Atlantic
The Long View

The New Yorker
looks at the case of Kalief Browder, a 16-year-old that spent three years on Rikers Island after being wrongly accused of stealing a backpack.
"But Browder had entered the legal system through the Bronx criminal courts, which are chronically overwhelmed. Last year, the Times, in an extended exposé, described them as "crippled" and among the most backlogged in the country. One reason is budgetary. There are not nearly enough judges and court staff to handle the workload; in 2010, Browder's case was one of five thousand six hundred and ninety-five felonies that the Bronx District Attorney's office prosecuted.
The problem is compounded by defense attorneys who drag out cases to improve their odds of winning, judges who permit endless adjournments, prosecutors who are perpetually unprepared. Although the Sixth Amendment guarantees "the right to a speedy and public trial," in the Bronx the concept of speedy justice barely exists."—
The New Yorker