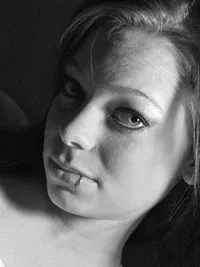 A judge on Thursday dismissed manslaughter charges against former West Valley City Detective Shaun Cowley, who prosecutors say acted reckless when he gunned down a 21-year-old woman in 2012.
The ruling from Judge L.A. Dever came at the conclusion of a three-day preliminary hearing, which was being held to determine if enough evidence existed to force a jury trial. The threshold that must be met to convince a judge that a trial is necessary is low, and therefore, it is rare for cases to be dismissed during preliminary hearings.
The decision to charge Cowley
, who was fired from the police department not because of the shooting but for mishandling evidence in drug cases, was made in June—a full 19 months after the shooting—by Salt Lake County District Attorney Sim Gill.
At the time, Gill said evidence showed that Cowley had acted in a reckless manner when he killed Danielle Willard, who was unarmed, as she sat in her car. Cowley's attorneys maintained that no such evidence existed.
In a prepared statement issued to media shortly after Thursday's ruling, Gill said his office believed the criminal charges were "appropriate."
"We respect the process of our judicial system even if it produces results that we may not agree with," he says, noting later that, "The Salt Lake County District Attorney's office has a responsibility to forward cases for judicial review when we believe conduct violated the law and calls into question the actions of public servants."
Gill's decision to charge Cowley irked some in the law enforcement community, including Utah's Fraternal Order of Police, which accused Gill of delaying filing charges in order to coast through the November election with an unresolved case.
Gill, a Democrat, is being challenged by one of his top prosecutors, Steve Nelson, who is running on the Republican ticket.
The Fraternal Order of Police and other police unions and organizations have endorsed Nelson.
In June, denied any political motivations for charging Cowley, telling City Weekly, "What do you expect them to say? 'Thank you for charging a guy that we represent?' "