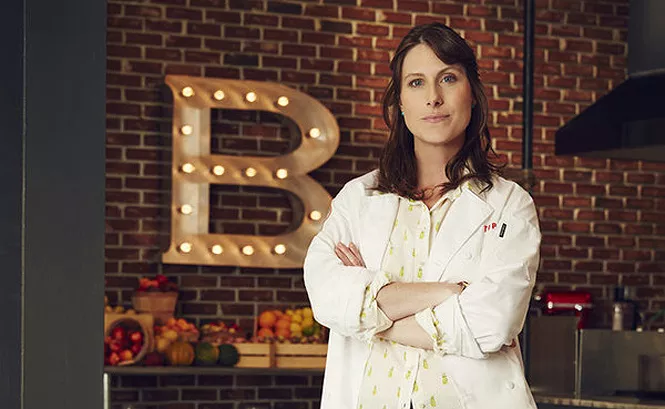 Katie Weinner of Top Chef Season 12 (Bravo)
What's new on the tube tonight:
Top Chef (Bravo) Season Premiere: Locals on reality shows are only worth mentioning when they're actually creating something—sorry, Bachelors, Bachelorettes, Big Brothers and American Idols. Tonight's Season 12 opener of Top Chef (yes, the real one with host Padma Lakshmi) features Utahn Katie Weinner among the … here it comes, "Cheftestants." Says Bravo, "Katie Weinner has been everything from a barista, to pastry cook, to banquet chef and, over the last five years, culinary instructor. She took the idea of modern fine dining and transformed the student-run restaurant at the Art Institute in Salt Lake City. Two years ago she created SLC POP, a pop-up restaurant business, after being inspired by the challenge and excitement of throwing eclectic dinner parties." Oh, and this season takes place in Boston, so … chow-dah?