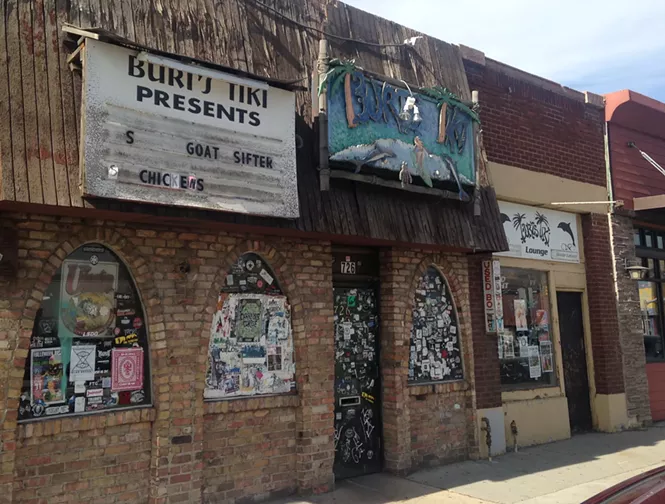 Rumors have been flying lately that one of Salt Lake City's longstanding dive bars, Burt's Tiki Lounge, will soon close. And according to owner Kevin Merendino, various bartenders and the venue's
Facebook page
, Burt's Tiki Lounge's show Saturday, Oct. 25,
might
be its last—there isn't anything on the event calendar past that date, anyway. The lineup for the show includes Salt Lake City rock/metal acts Year of the Wolf and Muckraker, as well as hardcore-punk band Repeat Offender.
As for information about whether Burt's Tiki Lounge is indeed laying down its PBR, pickled eggs and eclectic live music, that's still forthcoming. For all we know, Burt's Tiki Lounge could very well continue on as usual. But if Saturday
were
the final concert, you'd never forgive yourself for missing it.
Stay tuned for more information.