When the temperatures turn cool in autumn, I start cooking up comfort foods in my kitchen. One of my favorites is schnitzel. There are few dishes I make that are so simple, yet so satisfying.
Schnitzel, generically speaking, is thin, boneless slices of meat, coated in a combination of flour, beaten eggs and breadcrumbs, then fried until crispy and golden. The version we're most familiar with is Wiener schnitzel, which is the Austrian (from Vienna) schnitzel usually made with veal.
However, you could use any type of boneless, thinly-sliced meats (
escalopes
, in France) such as pork, chicken, beef or turkey. For this recipe, I used boneless pork loin chops.
This recipe makes enough schnitzel for 4-6 people. Don't worry too much about exact amounts of flour, breadcrumbs, etc. These are just ballpark estimates. You might need a little more flour or breadcrumbs or a little less.
Ingredients:
1 1/4 to 1 1/2 lbs. boneless pork loin chops, thinly sliced
vegetable oil
all-purpose flour, about 1/2 cup
1-2 eggs, lightly beaten
1 cup plain breadcrumbs
Salt
1/2 lemon, sliced into 4-6 wedges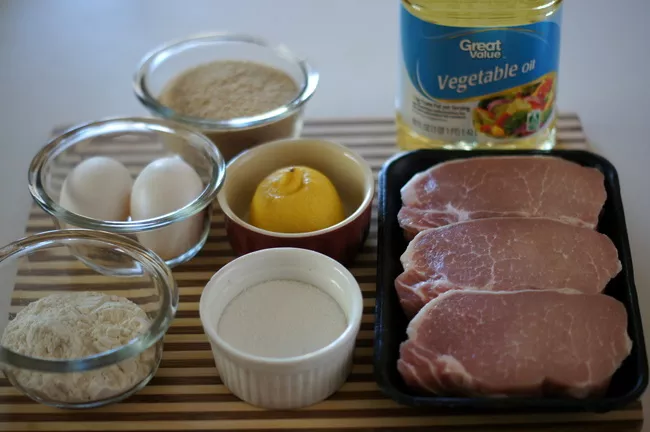 Method:
Trim the pork of all visible fat and slice in half horizontally, unless the pieces are very thin.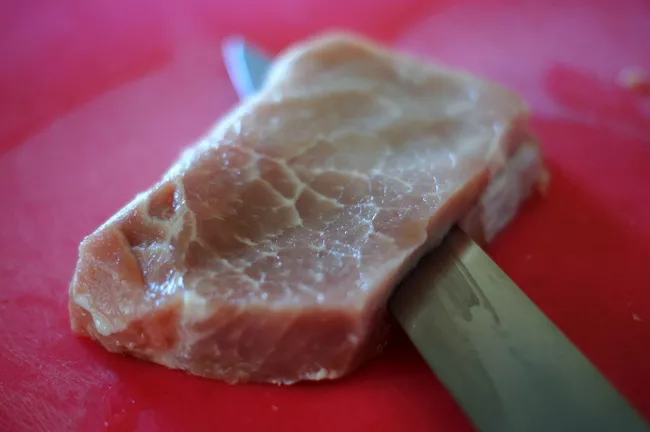 Place the pork pieces between layers of wax paper or plastic wrap.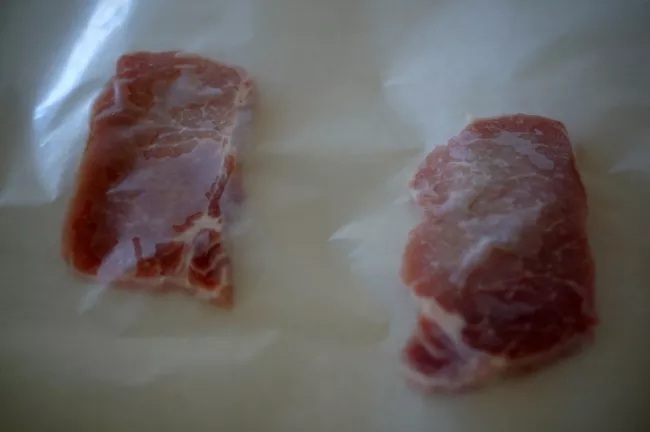 Pound the pork into thin slices, approximately 1/4-inch in thickness.
Set up a work station with a small bowl of salt and shallow bowls or plates containing the flour, beaten egg, and breadcrumbs.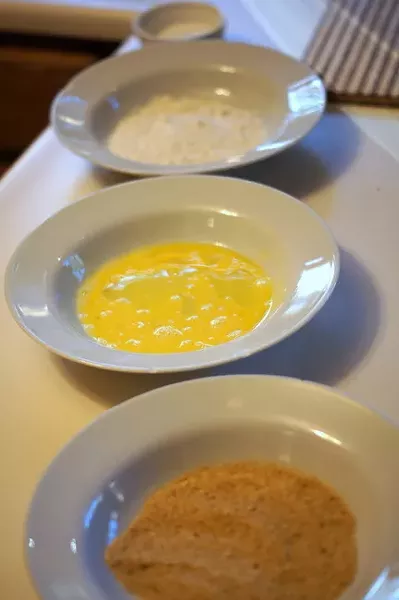 Working with one piece of pork at a time, salt the pork and dredge on both sides in the flour, shaking to leave just a light coating.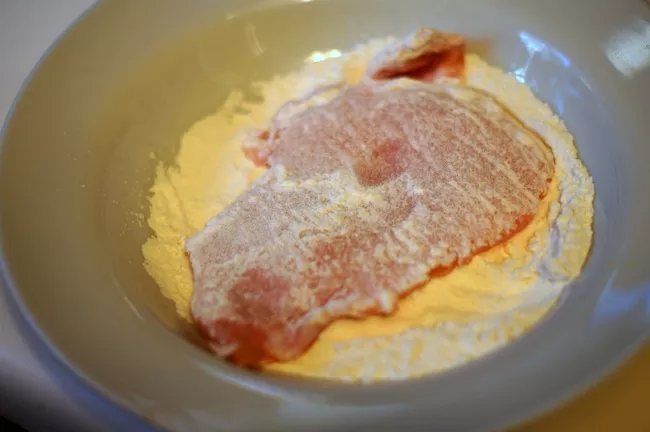 Next, dip the pork into the beaten egg, allowing most of the egg to run off back into the bowl.
Dredge the pork in the breadcrumbs, turning to coat both sides. Here's a tip: DON'T press the breadcrumbs into the pork. You ultimately want to create a "shell" of breading when the pork is fried, which won't happen correctly if the crumbs are pressed into the pork.
Set the pork aside on a plate and repeat the breading process with the remaining pieces.
When you've prepared all of your schnitzel pieces, pour vegetable oil into a wide skillet to about 1/4 inch. Heat the oil to 350 degrees F.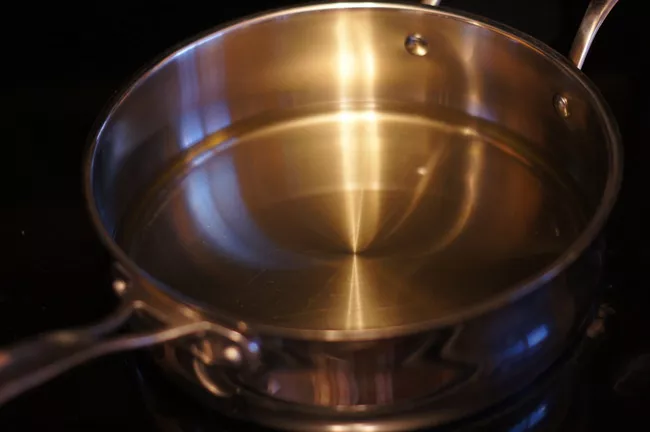 When the oil is hot, carefully place the pork pieces into the oil. Don't crowd the pork and work in batches, if necessary.
Cook the pork for 2-3 minutes per side, until the pieces are crunchy and golden.
Drain the pork on paper towels or paper shopping bags and finish cooking the remaining pieces.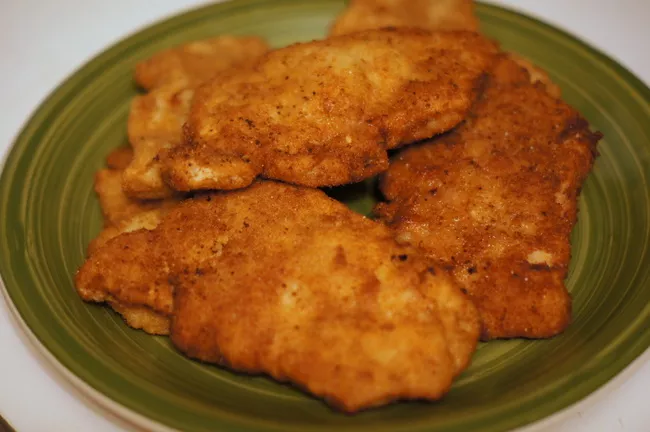 Salt the schnitzel to taste and serve with lemon wedges for drizzling lemon juice.
Photos by Ted Scheffler