Friday Oct. 24, Salt Lake City Police Department officers were kept busy responding to two separate stabbings that happened within six hours of each other near the downtown homeless shelter at 235 S. Rio Grande.
The first incident occurred around 6:30 p.m. When a man exited a maroon SUV in front of the shelter, started an argument with a man that he finished by stabbing that man in the chest.
The suspect, described as being roughly 25 years old and standing 5 feet 8 inches tall with a thin build, blond hair and a goatee left in the vehicle that was said to be driven by a white female. The victim was taken to a local hospital in stable condition.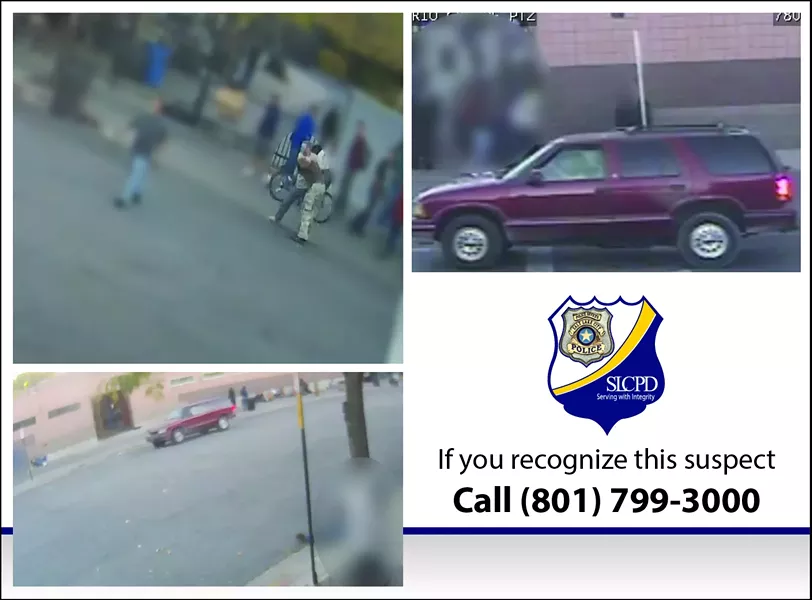 At 12:25 am another man sleeping on the street outside the shelter at 427 W. 200 South was rudely awoken from slumber when he was stabbed in the neck. The man was taken to the hospital with non-life threatening injuries and gave officers the name of a woman he had previously had an argument with earlier in the night who was then picked up by police and booked for aggravated assault and possession of methamphetamine.
Police are still seeking information on the man who fled the scene of his stabbing in an SUV and are encouragin the public to share any info they have about the crime by calling 801-799-3000. Tipsters can also send information anonymously by texting the keyword TIPSLCPD plus any relevant information or details to 274637 using the reference "crimetip."