I love pulled pork sandwiches. However, I don't always love cranking up the outdoor smoker and slow-cooking the pork for 12 hours or more. Here is an easy slow-cooker method for making pulled pork that is darned good. You won't get the crunchy "bark" that you would with slow-smoked pork, but this version is really tasty, juicy, and simple.
One trick to getting a somewhat smoky flavor from slow-cooker pulled pork is to use smoked paprika rather than regular. You can find it in most Spanish markets and gourmet specialty shops.
Ingredients:


1 3 to 4 lb. boneless pork shoulder or pork butt, trimmed of excess fat
1/4 cup brown sugar
2 tsp. paprika, preferable smoked paprika
1 tsp. ground cumin
1 tsp. mustard powder
2 tsp. kosher salt
1 tsp. black pepper
1 Tbs. canola or vegetable oil
1/4 cup tomato paste
1/2 cup cider vinegar
Method:


In a small bowl, mix together 1 Tbs. of the brown sugar with the paprika, cumin, mustard powder, salt and pepper.
Rub the spice mixture onto the pork, making sure to season all sides.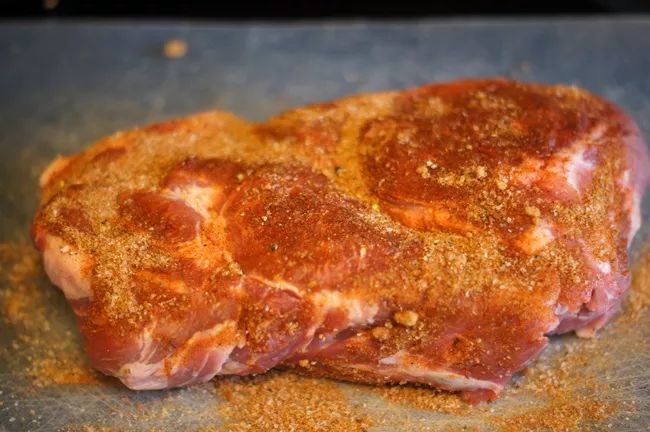 In a large skillet, heat the cooking oil over medium-high heat. Add the pork and brown lightly on all sides, about 7-9 minutes total.
Remove the pork and place it on a plate.
Deglaze the skillet with 3/4 cup water (or you could use broth), whisking and scraping up the pan drippings.
Transfer the pan liquid to a slow-cooker.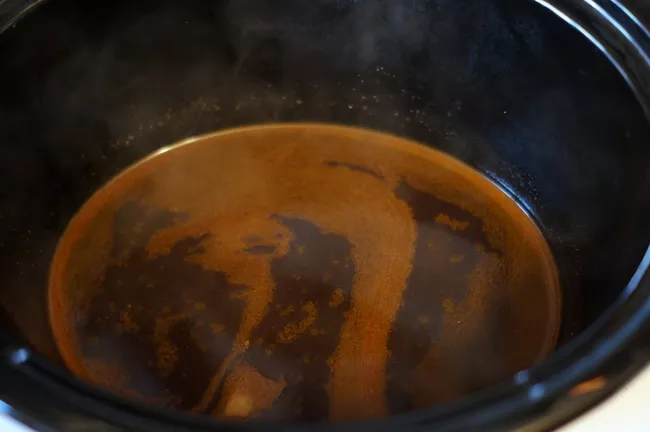 Add an additional 1 cup of water or broth to the slow-cooker, along with the remaining 2 Tbs. brown sugar, tomato paste and vinegar. Whisk to combine the ingredients.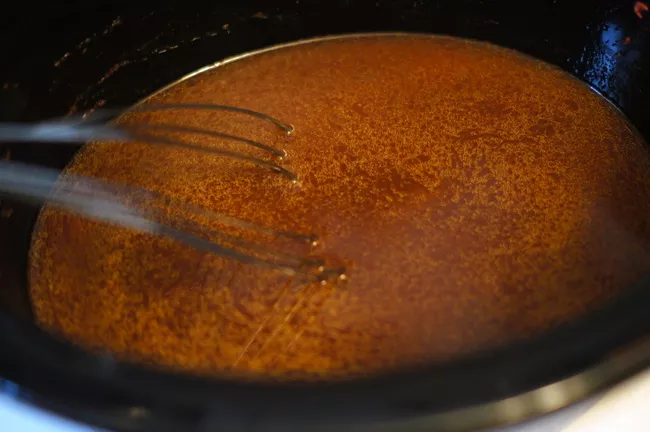 Place the pork into the slow-cooker, cover and cook on low for 6 to 8 hours, or until the pork begins to fall apart.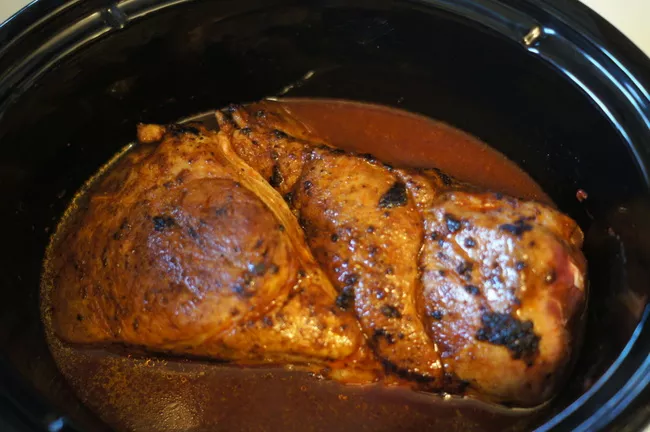 Remove the pork from the slow-cooker and place on a cutting board.
Strain the liquid from the slow-cooker into a saucepan.
Bring the liquid to a boil and cook over medium-high heat until reduced by about half. Taste the liquid and season with additional salt, if necessary.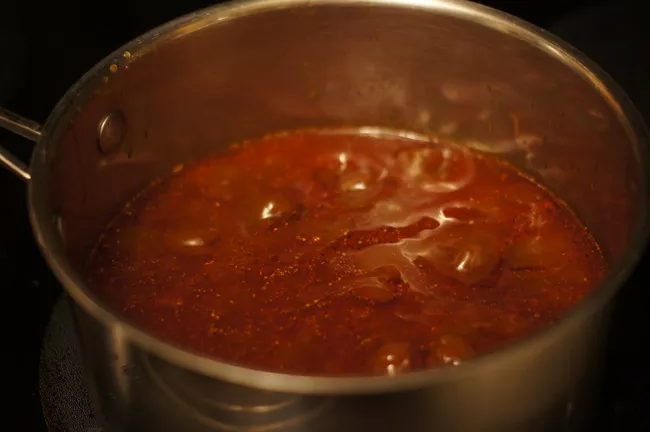 Roughly chop or pull the pork into pieces and place into a large bowl. Add some of the cooking liquid to the bowl and toss to moisten the pork.
Serve the pork on buns with additional barbecue sauce or cooking liquid alongside.
Photos by Ted Scheffler