During my grad school days in NYC, I ate about once a week at a small falafel restaurant (about 3 tables) in the West Village called Mamoun's. The falafel sandwiches were 75 cents and they were delicious.
Ever since then I've been experimenting with making falafel of my own and recently hit on a recipe that I like a lot. This method does require the use of a food processor for mixing all the ingredients, although you could probably use a blender.
You can use dried garbanzo beans that have been soaked and cooked, but I prefer the simplicity of using canned ones. I also usually finish off my falafel sandwiches with the same condiments they used (and still use) at Mamoun's: tahini and Sambal Oelek hot sauce.


Ingredients:
2 1/4 cups cooked chickpeas (about 2 x 15 oz. cans, drained and rinsed)
1/2 cup chopped Italian parsley
5 chopped scallions, white and light green parts only
1 garlic clove, chopped
2 tsp. ground cumin
1 1/2 tsp. ground coriander seed
1 tsp. cayenne pepper
juice from 1 lemon
1 egg
1/3 cup all-purpose flour, plus another 1/4 cup for making the falafel balls
1 1/2 tsp. baking powder
Oil for frying
Lettuce, tomato and red onion for garnish (optional)
Tahini and Sambal Oelek for dressing (optional)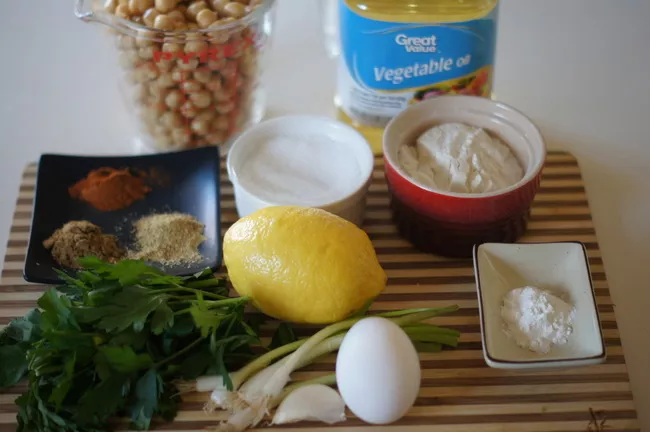 Method:

In the mixing bowl of a food processor, combine the garbanzos, garlic, scallions, spices, parsley, egg and lemon juice and pulse until well blended. The consistency will be a little chunky, not quite as smooth as hummus.
Add the 1/3 cup of flour and the baking powder and pulse to combine.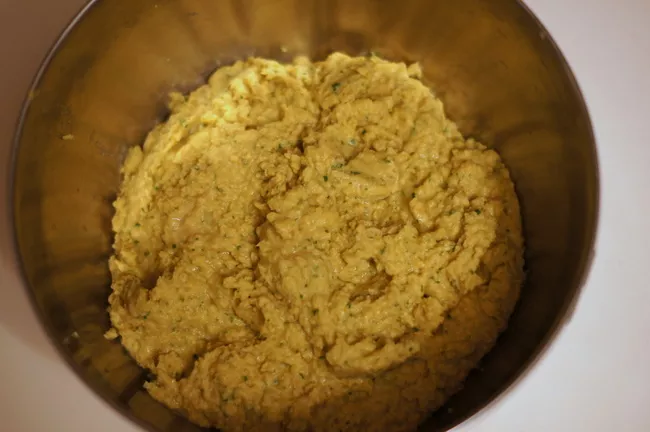 Chill the falafel mix in the refrigerator for a minimum of a half-hour.
Heat cooking oil in a fryer to a temperature of 350 degrees F.
While the oil is heating, make the falafel mix into balls or patties. Take a heaping tablespoon of the falafel mix and drop it onto a plate dusted with the remaining 1/4 cup of flour. Roll the falafel into the flour, forming it into balls or patties. Repeat with the remainder of the falafel mix.
Fry the falafel in uncrowded batches in the hot oil, about 3 to 4 minutes, until golden brown and cooked through. Drain on paper towels or paper shopping bags.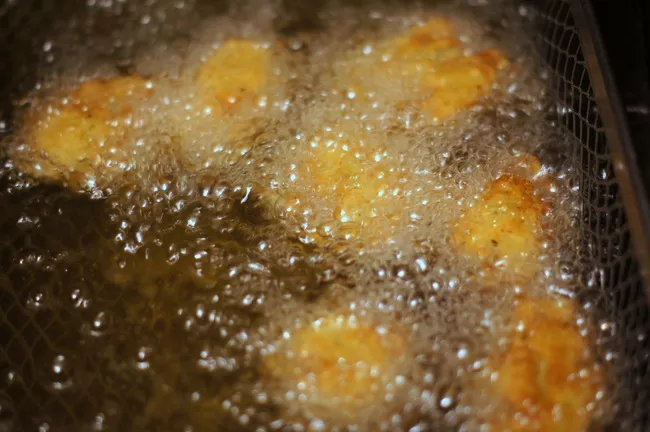 Photos by Ted Scheffler