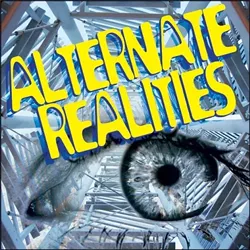 Physicians for Human Rights is calling for an investigation into health-care workers identified in the CIA torture report who may have committed war crimes by conducting human experimentation on detainees.
Top of the Alty World
"Weaponizing Health Workers: How Medical Professionals Were a Top Instrument in U.S. Torture Program"—
Democracy Now!
Ferguson activists challenge black celebrities on their silence over police shootings.—
Rolling Stone
Despite the bloody headlines, some evidence indicates the world may be more peaceful than ever.—
Slate
Nevada looks to the drone industry to boost the state's economy.—
High Country News
Top of Alty Utah
A Utah lawmaker wants to amend the U.S. Constitution so that three-fifths of all state legislatures can vote to overturn any act of Congress, executive order, federal court decision or administrative agency decision.—
Utah Political Capitol
Lawmakers have decided that a new prison relocation site will not be decided during the 2015 legislative session.—
Utah Policy
Momentum is gaining behind a push to relocate the Salt Lake City homeless shelter, but advocates say money could be better spent.—
Salt Lake City Weekly
Less than 24 hours after releasing a statement implying support for LGBT non-discrimination laws, The Church of Jesus Christ of Latter-day Saints issued another statement clarifying its position.—
Utah Political Capitol
Rantosphere
Daniel Burton makes the argument that Count My Vote reforms will be unlikely to improve voter turnout.
While more candidates will appear on the ballot under Utah's new election regime, it's unlikely that voters will perceive the races as any more competitive than previously. We'll see a lot more television and radio advertising, but only in the primary.

Because the primary will still put just one Republican and one Democrat on the general election ballot (allowing that there may need to be multiple rounds of primaries to get a candidate who can obtain a majority vote since more than two candidates will be able to appear on the primary ballot), November elections will look pretty much the same way they do now–albeit with candidates that look less like Utah Republicans.
—
Utah Politico Hub
The Long View
The 2008 terrorist attack in Mumbai presented an instance where different intelligence analysts had the data on the attackers but couldn't connect the dots.

The story of the Mumbai killings has urgent implications for the West's duel with the Islamic State and other groups. Like Lashkar, the Islamic State's stealthy communications and slick propaganda make it one of the world's most technologically sophisticated terror organizations. Al Qaeda, which recently announced the creation of an affiliate in India, uses similar tools.

Although the United States computer arsenal plays a vital role against targets ranging from North Korea's suspected assault on Sony to Russian cyberthieves and Chinese military hacking units, counterterrorism requires a complex mix of human and technical resources. Some former counterterrorism officials warn against promoting billion-dollar surveillance programs with the narrow argument that they stop attacks.

That monitoring collects valuable information, but large amounts of it are "never meaningfully reviewed or analyzed," said Charles (Sam) Faddis, a retired C.I.A. counterterrorism chief. "I cannot remember a single instance in my career when we ever stopped a plot based purely on signals intelligence."
—
ProPublica