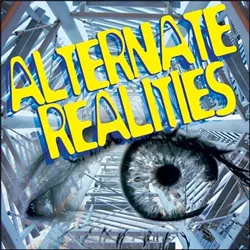 You can rest easy knowing that a CIA "accountability" board with three out of its five members being CIA officials has determined that the CIA did no wrong in hacking the computers of U.S. Senate staffers.
Top of the Alty World
"Shocking: CIA clears CIA in Senate hacking brouhaha"—
Ars Technica


Hillary Clinton could be a shoo-in for her party's presidential nomination simply because all the Democrats' institutional players are already working for her campaign.—
Slate


A new poll shows New Yorkers rejecting the city's police officers turning their backs on the mayor and instigating a work slow-down protest.—
The Atlantic
A company has developed a tracking cookie for Verizon users that will regenerate even after customers have deleted it, so that the company can monitor customers' online habits.—
ProPublica
Top of Alty Utah
A poll finds an overwhelming majority of Utahns support campaign contribution limits on statewide political candidates.—
Utah Policy
A lawmaker's bill would allow for an increase in funding for police officer training.—
Utah Political Capitol


Utah Film Commissioner Virginia Pearce talks about fostering the movie industry in Utah.—
RadioActive!


A website that puts all of the data from state government online will offer big opportunities to citizen journalists, researchers, advocates and others.—
Salt Lake City Weekly


Rantosphere
With all the buzz about Mitt Romney running again for president, Utah Politico Hub asks constituents to take a hard look at how, for better or worse, they create the candidates that run.
I think it's saying something that perhaps the only group of people less self-aware than the politicians we elect are those of us who elect them. American politics have always been the politics of consensus, meaning that the range of disagreement — the occasional vehemence of our political discourse notwithstanding — is small. And we've constricted it ever further with our candidate requirements, and, in so doing, have limited the Presidency to a very select group of people whose hands are tied from the moment they set out on the campaign trail.

That's all fine, actually. But maybe we should stop blaming candidates for it. I'm not trying to lionize candidates; Lord knows they've got plenty of issues, all of which are exhaustively documented. But let's just be a little self-aware, shall we, about our own role in the disaster?—Utah Politico Hub
The Long View

Mother Jones
takes a hard look at the damage solitary confinement has upon juvenile inmates.
Juveniles placed in adult prisons are particularly at risk of landing in the hole—in part, ironically, because of laws designed to protect them. The Prison Rape Elimination Act, enacted to curb sexual abuse of prisoners, stipulates that unsupervised minors may not come into "sight, sound, or physical contact" with adult inmates. Because many prisons lack the space or the staff to separate teens from adults in a more humane way, psychiatrist Kupers told me, the kids "wind up in isolative confinement."

The Justice Department recently intervened in a Michigan case on behalf of a group of boys in adult prisons, one of whom was raped and then allegedly spent more than five months in solitary by choice, petrified that he would be attacked again. While the lawsuit focuses on allegations that the prison didn't properly separate juveniles from adults, the boys' attorney, Deborah Labelle, says the isolation was clearly detrimental to the boys' mental health: Four of her seven plaintiffs attempted suicide: two of them did so while they were in solitary, because "they just could not take it anymore." (A Michigan corrections spokesman wouldn't comment on the lawsuit.) "If a jail is that violent that they cannot ensure safety without locking people down," one prison reform expert told me, "there are more problems than isolation."—Mother Jones