Best of Utah Music kicked off Wednesday at The Urban Lounge, with the first of this year's two DJ showcases. Bello, Choice, Mr. Vandal, Grimblee and DJ Delmaggio all showed off their skills, making for a night that was full of surprises and killer beats.
It's not easy to hit the stage first at a DJ showcase, but Bello made the most of it. At that point in the evening, people were still getting liquored up instead of filling the dance floor, but that didn't seem to faze Bello as he put together a solid house set with smoothly blended beats and textures.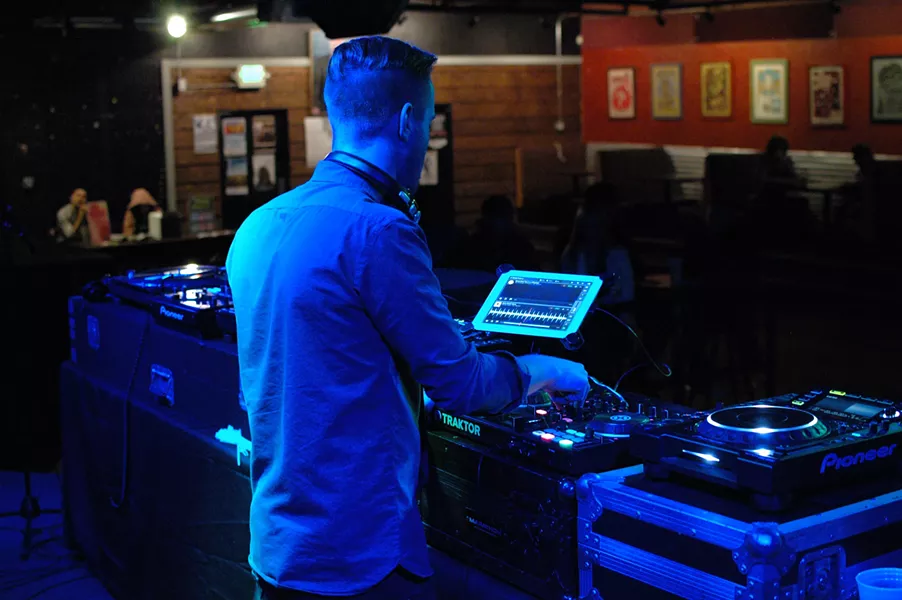 Next up was Choice, who threw down a surprising and creative set that was a highlight of the night. Choice is well known as a house DJ, but on Wednesday, she boldly stepped into open-format territory, manually mixing an eclectic variety of genres, as well as deftly handling a huge range of tempos. She started off with a bang, quickly filling the dance floor with people earnestly shaking their butts. Choice ended with a sample of the theme song for
I Dream of Jeannie
, and left everyone wondering what the hell had just happened.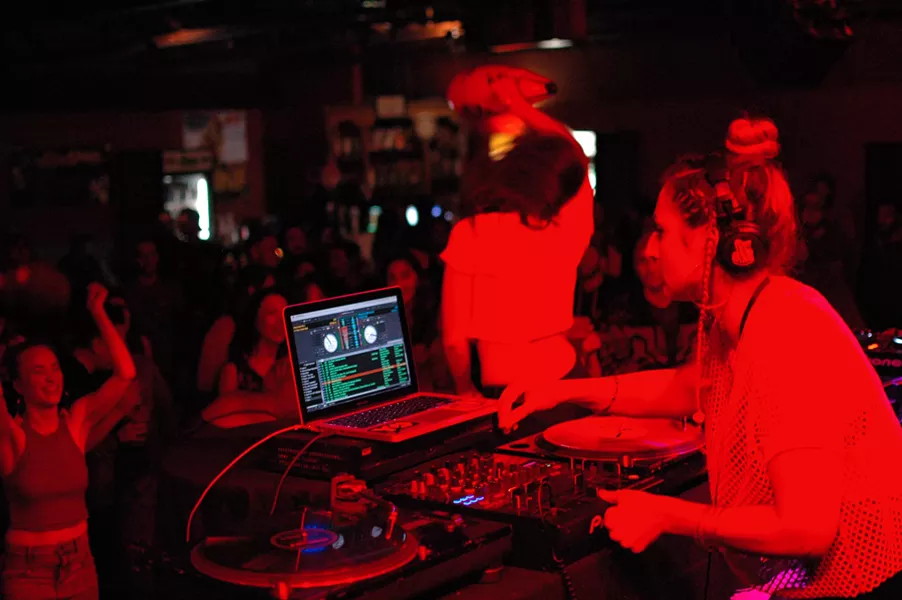 Mr. Vandal deserves a lot of credit for producing all his own stuff, and his mix featured a lot of trippy dubstep and trap.
If you're creating a video game and want a weird soundtrack to go with it, call Grimblee; his dubstep-heavy set seemed like it would be the perfect thing to kill aliens to.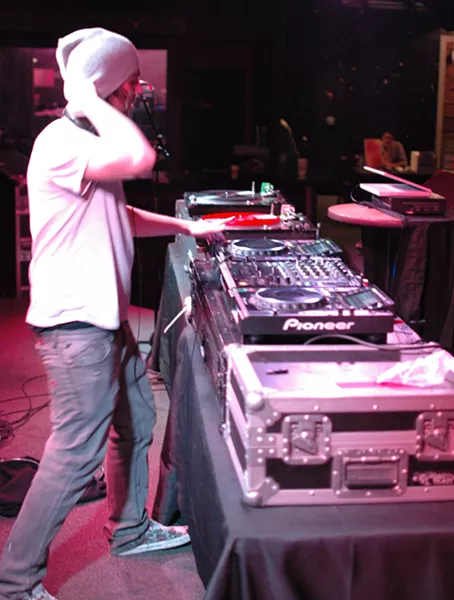 Ending the night strong was DJ Delmaggio, whose scratching skills were formidable. With a nasty mix of hip-hop and club bangers, he got the crowd hyped and literally jumping up and down to the beat.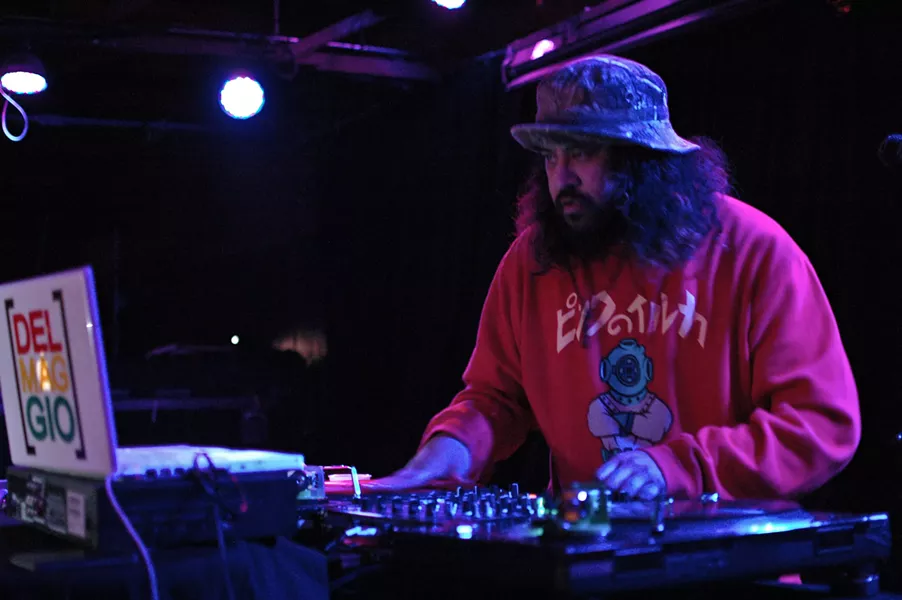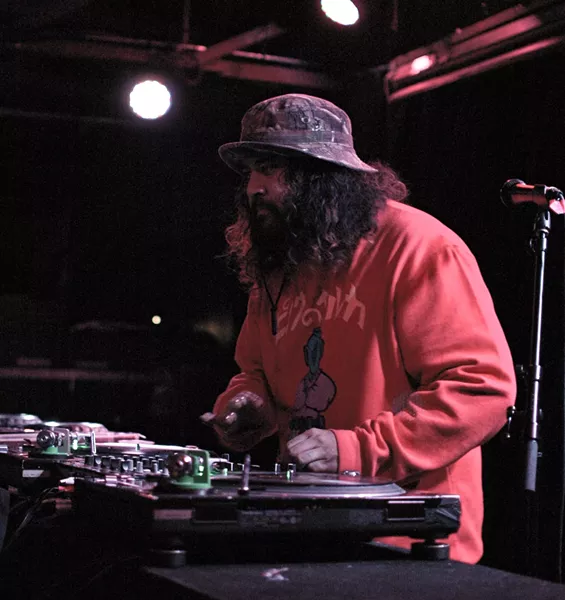 Thanks to everyone else who participated! Don't miss the second DJ showcase of Best of Utah Music, happening Feb. 25 at The Urban Lounge, with DJ Feral Cat, DJ Bentley, DJ Luva Luva, Shields and J Godina.
All photos by Josh Scheuerman