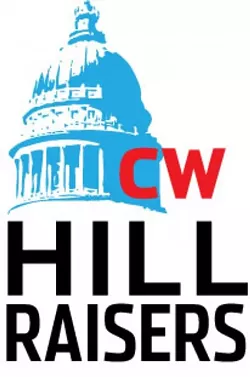 Sen. Mark Madsen, R-Saratoga Springs, had only had his medical marijuana bill out a few days before it's first committee hearing, and the biggest likely obstacle seemed to be the fact that he was proposing a major overhaul of Utah law in order to support an entirely new industry in the state. It would also have to carefully dance around federal law, and, on top of everything else, dealt with marijuana—a taboo substance in a state that already treats legal vices like alcohol with fear and hyper-regulation.
For Madsen, despite all the moving parts, the thrust of
Senate Bill 259
was simple: Who should have the final say on medical marijuana?
"The policy implications are serious, but they are pretty simple as far as freedom issues [are concerned]," Madsen said. "Is government going to make that decision, or are doctors and patients going to make that decision?"
Madsen explained the nuts and bolts of the bill, as he previously explained to
City Weekly
for the article
"Pot for Pain."
The bill would create a "safe harbor" for a new industry for growing and dispensing medical marijuana treatments in Utah. The industry would monitor medical marijuana in the state from "seed to sale," meaning that the government would have oversight from the planting of a seed, its growth and cultivation up to the point of sale.
Seeds would be laboratory tested, grown in indoor sites, and dispensary employees would have to regulated by the Division of Occupational and Professional Licensing to ensure they didn't have serious criminal records related to drug distribution.
Madsen stressed that Utah's bill would be more stringent than those in the 23 other states that have legalized medical marijuana, because while it would only allow treatments for specific conditions like cancer or chronic pain, Utah would require that patients get approval from specialists in those specific fields of treatment.
Madsen's bill would also prohibit the smoking of medical marijuana, allowing it instead to be taken as tinctures, lozenges, drinks and vape devices (as long as they don't mimic smoking). The bill would allow for whole plant consumption, though, meaning patients could buy marijuana buds to be vaporized, for example. It would also restrict the mass marketing of medical marijuana, which might send the wrong message about the substance to the public.
Regardless, Madsen did want to send a message to his colleagues on the Senate Judiciary and Law Enforcement Committee that there were Utahns desperate for relief, and who were using cannabis even though it would mean risking their freedom for breaking the law because of decades of policy targeting marijuana.
"There is no doubt that have careers have been built and bureaucratic empires built to keep people from having this substance," Madsen said.
Christine Stenquist took the podium to speak of the lifetime of pain she has suffered, having severe migraines since age seven. Two decades ago, she had to undergo surgery to remove a brain tumor, which surgeons were only able to remove 40 percent of. Following that surgery, Stenquist says she was essentially trapped in her house, with the only family outings her family experienced were to visit doctors offices and emergency rooms.
The strain extended to her oldest daughter, who Stenquist says became resentful for having to grow up so suddenly in taking care of her sickly mother. "Our house became a very dark and quiet place," Stenquist said.
Three years ago, however, Stenquist finally decided to take marijuana, illegally, to treat her symptoms. "I began to live again and to become an active mother in my child's life and a productive member of my community. I no longer need a cane to walk, and I volunteer full time," Stenquist said. "At 42 years old, I finally have a life."
Aaron Campbell told the committee of resorting to illegal marijuana to help his children, who were born with Metachromatic Leukodystrophy, a rare neurological terminal illness.
While his three children received bone marrow treatments, his eldest died at the age of 17. But when he started giving one of his children marijuana as a treatment, she was able to get out of her wheelchair and return to to school.
Now Campbell says he's learned that his daughter's bone marrow transplant was likely unsuccessful. "She will begin a long slow decline for the next three years like her older sister did," Campbell said.
Campbell urged lawmakers to recognize that the Beehive State would not make the mistakes others states might. "We are Utah, we can do this, we're not Colorado," Campbell said. "We can do amazing things, and this bill is a fantastic start."
There were critical voices. A representative of the Drug Enforcement Agency reminded lawmakers that most medical organizations like the American Medical Association and the American Academy of Pediatrics had taken the position that there wasn't proven benefit to medical marijuana.
But some of the biggest criticism came from lawmakers on the committee and the heads of agencies that would be charged with implementing the program. John Valentine, a former lawmaker and head of the Utah State Tax Commission, warned that under state statute, the tax commission could not do what the bill wants in collecting a fee to administer the program. Madsen's bill calls for patients to have a prepaid card that would be their ID for obtaining medical marijuana, and that they would load money onto it, which would then go to the tax commission. The commission would then collect a fee to administer the program before redirecting the money back to the marijuana dispensaries.
Valentine, however, said the commission can only be involved in programs involving taxes, but Madsen's bill calls for a fee to be collected, not a tax. "We are really at a quandary as to how to actually make this work," Valentine said.
Mark Steinagel, the head of the Utah Division of Occupational and Professional Licensing, did not take a position on the bill, but also pointed out that his agency had barely had any time to examine the bill that was only recently made public.
The late timing of the bill was a major concern for Sen. Daniel Thatcher, R-West Valley City. Just listening to the bill presentation brought to mind possible unexpected consequences of rushing the legislation, such as unanticipated public safety concerns, not from increased use but from dispensaries filled with marijuana and cash that can't be placed in banks.
"Frankly, I think it has a potential to spring up a new industry: Instead of bank robbers, we might be worried about pot robbers," Thatcher said. He also wanted to seriously study the idea of allowing Utahns to bring medicinal marijuana from other states, so Utah wouldn't have to worry about such public safety concerns.
Thatcher explained that with a mother who has long had a debilitating illness and a grandmother who recently died of breast cancer, he is sympathetic to Utahns looking for relief, but that's why he wanted the bill to be held to the next session and studied in the interim, possibly with its own special task force assigned.
But Thatcher's movement didn't carry the day, and instead the committee voted to pass the bill favorably out of committee by a 3 to 2 vote.
To read Senate Bill 259 click here. To contact Sen. Madsen about his bill click here. To find your legislator to contact them about this bill click here. For more updates frm the hill visit Cityweekly.net and follow @EricSPeterson and @ColbyFrazierLP on Twitter.