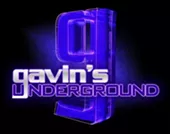 If you haven't been checking
these standup
comedian interviews, you really should start paying attention to them. SLC has become a hotbed for local comedians in a short period of time, to the point where we've got four tiers of talent working almost every night of the week to provide you new comedy. You're truly doing yourself a disservice
not
going out. This month we chat with comedian Joy Lane about her career and her thoughts on the local comedy circuit. (
All photos courtesy of Lane.
)
Joy Lane

Joy Lane on Facebook
Gavin: Hey Joy, first off, tell us a little bit about yourself.

Joy:
I was born and raised in Plainfield, New Jersey, I am the ninth of fourteen children by Mrs. Alice M. Gilliam-Lane and Mr. Joseph Lewis Young. I completed high school at Laurens High School in Laurens S.C. where I was the first female wrestler in the school's history! The team also went undefeated that year and was the 1990 state champions. Upon completing high school I joined the United States Navy and served on board the USS
Shanandoah
AD-44 during operation Desert Storm. Once I returned to the United States, I became focused on her local community. It is
with
that I became a correctional officer for South Carolina Cross Anchor Prison. It was during this time that my passion for learning became evident. In five years, I went on to graduate from Tidewater Technical College with a Diploma in Dental Assisting, Piedmont Technical College with an Associates of General Studies, and Piedmont Technical College with an Associates of Arts degree. Armstrong Atlantic State University with a Bachelors or Arts in General Studies with a Psychology Minor.
Currently
I'm enrolled in a master's degree program to obtain my Masters in Healthcare Administration. I love children and utilize my spare time to administer DRA2 Reading test at local elementary schools. I've taught kindergarten and served as an educator within two of Jacksonville, Florida's secondary schools. I'm also a member of the Al
Furquan
Academy PTA. I have created the EJDS Child Abuse Prevention Project. In my person life, I'm the mother of two biological daughters as well hundreds of her former students. Devin
Cashay
(19) a Nursing student at Berry University in Miami Shores, Florida.
Cashay
is also the 2010 Prom queen for Sandalwood High School and Miss St. Lucia Representative in the Miss Island Pageant for 2011. Sade Alicia (17) is a high school student at Sandalwood High school in Jacksonville, Florida. Sade has played soccer for Hunter Army Airfield. Sade also performs in the Band and color guard for Sandalwood High School. Joy is married to Mr. Omar A. Francis who is a former pageant winner and international model. He was the 2008 Mr. Bahamas Supermodel and he walked the runway in Brooklyn, NY fashion week in 2008 and 2009.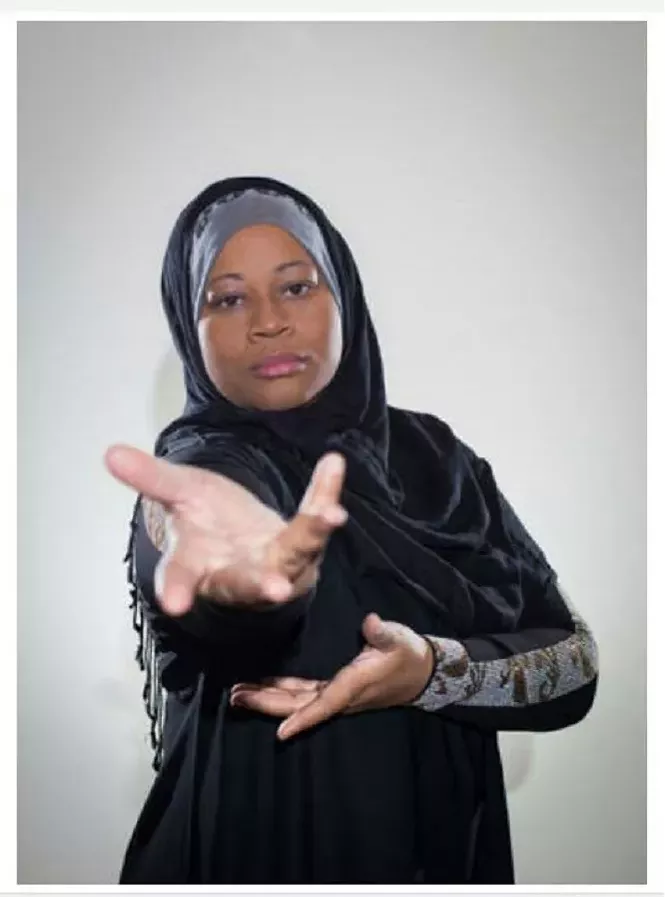 Gavin: What first got you interested in standup comedy, and who were some of your favorite comedians growing up?

Joy:
My first crush was on Johnny Carson and I use to smuggle the 13" black and white television into my bedroom and watch the tonight show. As I have said a million times, I LOVE JOAN RIVERS! She was performing comedy when women usually stayed home and the biggest dilemma was mashed potatoes or stuffing! I once saw a special she had where she went into a room in her house and she pulled open a file cabinet and read a joke. She had the joke dated and where she performed it at. Mind you this room was full of these file cabinets! Can you even imagine that! For her to have every joke she ever told from her entire career! To top that she worked until her last day on this earth! None of these other female comedians can say that they have even had a career to echo Joan Rivers!
Gavin: What officially brought on the decision for you to attempt it as a career?

Joy:
I was a correction officer and a school teacher I learned that I had to entertain the inmates and the students. I had to learn to get whatever topic integrated into the students/inmates head within 7 minutes. It was through that entertainment that I learned to get comfortable in front of a crowd. That transitioned to beauty pageants and then
monologues
and finally stand up!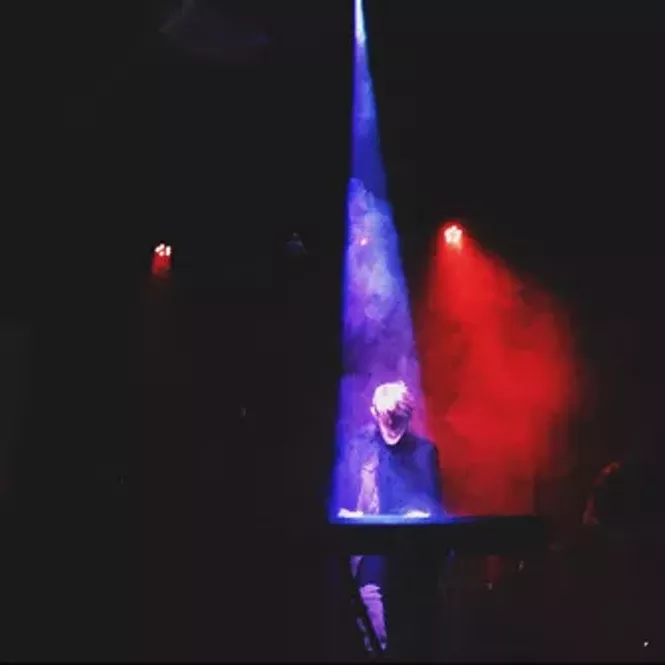 Gavin: How was it for you breaking into the local lineups and getting gigs?

Joy:
I can say that I have been very fortunate because there has not been a single venue that I wanted to perform at that I could not book. Sometimes it is as easy as asking the proper question to the proper person. The worst thing is to obtain a "No!" In response but even with the "No!" As an answer, you are no worse than you started out.
Gavin: What were some of the best lessons you learned about performing when you first started?

Joy:
Feel out the crowd! Sit with them and hear what they are talking about! Then edit your set to the appease that crowd.
Gavin: What's it like for you personally coming up with material and deciding what works and doesn't?

Joy:
Sometimes it is as easy as surfing the internet and finding some obscure topic and it will start the juices flowing! I have only had one bit that didn't work out for me and I attempted the set three times in three different venues, only to be met with stone faces from the audience. Needless to say, I did not continue with that bit! So three times is my maximum.
Gavin: How is it for you interacting with other local comedians, both as friends and competitors?

Joy:
I firmly believe every comedian is my competitor! It's no different from the average student graduating from MIT and wanting to gain a position with NASA. That same classmate you had for the past four years in undergrad just became your biggest competitor for that "dream job." Within the matrix of comedy, I tend to socialize with people from that are genuine, egoless and loyal! For example, G Rich, Tavis Neal, Nicolas Don Smith, Aja Kimm, Steve McInelly, Steffan Reed and Eric Morris are all people who I respect and have remained a constant source of inspiration and motivation.
Gavin: In recent years, women comedians have really started coming into their own in our scene, and we're seeing almost a 50/50 balance in showcases. How has it been for you coming up through those ranks and succeeding in what used to be a male-dominated scene?

Joy:
Anyone who has met me will tell you that I am a stubborn and unrelenting when it comes to something that I want! I know when to turn BEAST MODE on! This coupled with the fact I grew up with nine brothers and have always worked in male dominated professions. Like the engineering department on board a United States Navy ship! Also as a Correction officer at an all-male medium security prison. I feel comfortable in these positions and I learned well from my brothers on just how to conduct myself and don't let the fact that I have breast and a vagina become a factor! Also, I have found that most "men" of today are being raised by single mothers or granny. This gives way for these "men " taking on female characteristics. Realistically you can see this on the daily basis. Facebook is a virtual breeding ground for these MITCHES... male bitches! The "men" of today can't compare to the real men of ole', ultimately they are a non-factor to me and never will be.
Gavin: You've been performing primarily through the open mic and underground comedy circuit in SLC. What's it been like for you to perform for those crowds and find what works before hitting bigger stages?

Joy:
I don't just perform locally! I started out performing in Florida! I have also touched the stage in NYC, Georgia, Ohio, Texas,
Nevada
and California! I will travel anywhere! This is to keep me sharp and not stagnate in the local stages! I relish the opportunity to see other comics perform in various venues as well I love to push myself!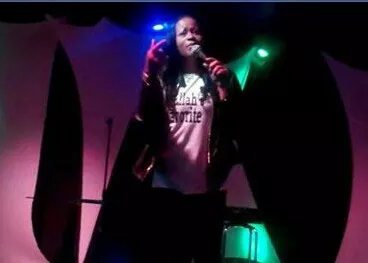 Gavin: What's your take on our standup scene today and the work coming out of it?

Joy:
Stand up today is very eclectic there are so many types of comedy from blue to dark to clean. No matter who you are there is an artist that caters to your own unique sense of humor.
Gavin: Aside yourself, who are some of your favorites you like to check out around town?

Joy:
I love to see Natasha Mower work, she is very clean and classic. Steve McInelly is a true comedian and I watch him
to-like
an instructional video. Jackson Banks and Jonathan Falconer are both rising gods. Rachel Beulah Jenson is a certain kind of special and I love it. Also, Greg Kyte is a monster on the stage when I finish watching him I feel motivated to become a better comedian.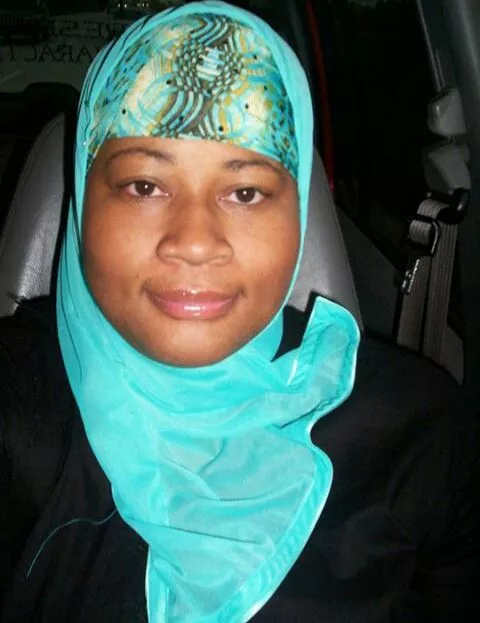 Gavin: What are your thoughts on the clubs that provide comedians a forum to perform, and the work they do to help bring in audiences?

Joy:
OH BOY! Time to insert foot into mouth! I don't like the fact certain clubs exploit the new comedians or intimidate them. These bringer shows or venues charge the artist for minimal stage time and blacklist them if they venture into other sites for experience or promotion. Realistically, they are a hindrance to the artist and the entire comedy culture. In one word: parasites.
Gavin: What advice do you have for people looking to getting into standup comedy?

Joy:
Just
do
it! Jump in with both feet! Either you will sink or swim but you will never know unless you do it.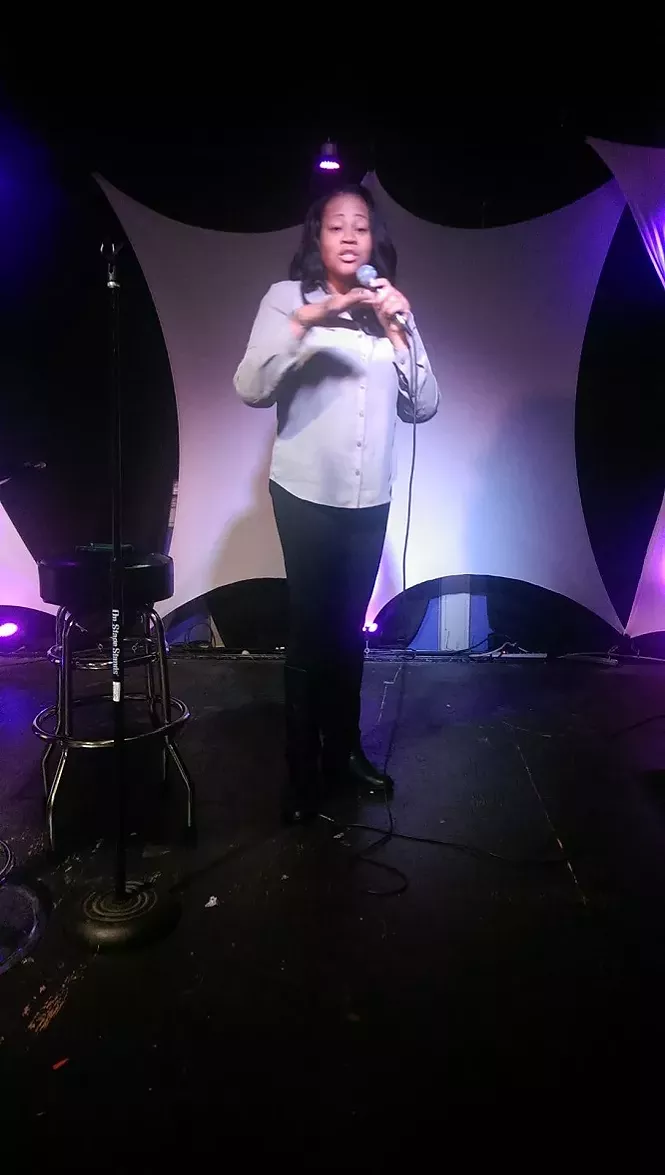 Gavin: What can we expect from you over the rest of 2015, and do you have anything you want to promote?

Joy:
I have the V4V tour alive and steaming throughout the country. Dates include:
March 6: at Jacksonville, Florida at the Mayport Naval Base
March 7: at Savannah, Georgia at the Armstrong Atlantic State University Fine Arts Theater
April 18: Layton, Utah at Hill Air Force Base
Nellis Air Force Base: TBA
San Diego Naval Base: TBA
The Untouchable Comedy Series: slated to start April 2015
The convention after dark series/ASD After Hours in Las Vegas, Nevada: starting March 2015