We've talked about this
before
but it doesn't hurt to repeat it, the standup scene in SLC is probably one of the most gender-balanced in the country. The rise of women comedians in the valley and abroad in Utah is astonishing, as a new crop of talent in the past two years have turned the once male-dominated entertainment genre into
a even–keeled
lineup where almost every show has a handful of women on the bill. One of the names to come up in the past year is Eileen Dobbins, who we talk comedy with today as well as her career and thoughts on the local standup community. (
All pictures courtesy of Dobbins.
)
Elieen Dobbins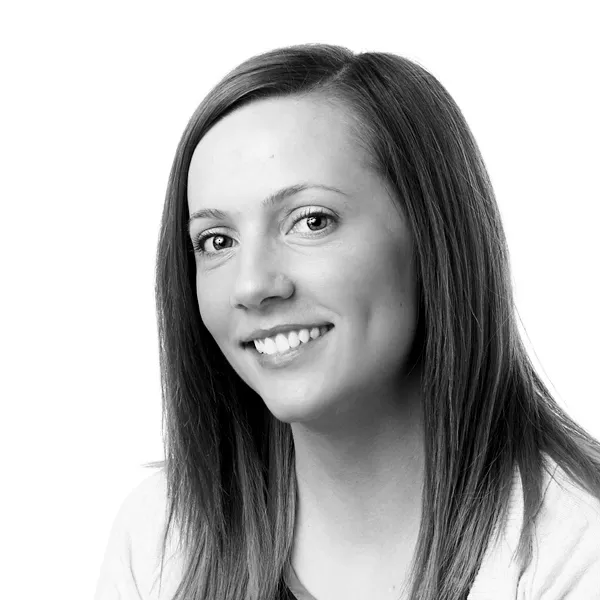 Elieen Dobbins on Twitter
Gavin: Hey Eileen, tell me about yourself.

Eileen:
I'm just your average home-schooled Montana girl turned standup comedian. I've been told I have an "old soul." Really I just have the interests and stamina of grandma.
Gavin: What first got you interested in standup comedy, and who were some of your favorite comedians growing up?

Eileen:
I only really got into listening and watching
standup
as an adult. I was raised in a very conservative family, so my views on comedy were inspired by reading a lot of witty books and watching people like Bob Hope and Bing Crosby in the
Road To...
movies.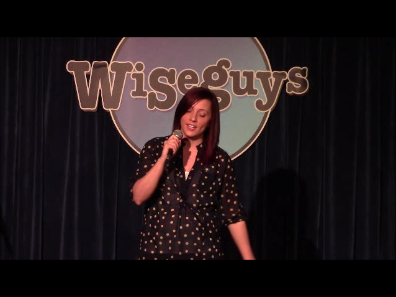 Gavin: What officially brought on the decision for you to attempt it as a career?

Eileen:
Comedy is something I had been wanting to try for a few years when I finally got around to it last July, as part of a resolution. I don't think I've really thought about it as a career, but it has definitely become a passion. I get such a rush from making an audience laugh—it is very addictive. I tried it once and now I can't stop.
Gavin: How was it for you breaking into the local lineups and getting gigs?

Eileen:
It was challenging at first. I had to put in a lot of time and a lot of open mics and test out a lot of
material
before I got a chance
at
a real gig, but that's how it works—you have to pay your dues. I got to see that effort pay off when some of the local comedians noticed the hard work and improvement and rewarded it with opportunities on showcases.
Gavin: When you first started out, what were some of the lessons you learned about performing?

Eileen:
I've gotten a lot of really great advice from some of the local comedy veterans that it would have taken forever to learn otherwise. One comic taught me that I should pace my jokes to have a punchline about every ten seconds. Other comics have given me tips on how to improve my writing. The biggest thing I've learned is that comedy is about confidence, you need to tell jokes that you stand behind and really commit when you deliver them.
Gavin: What's it like for you personally coming up with material and deciding what works and doesn't?

Eileen:
I love writing new jokes! I look at any experience now as a potential joke. That means I write a lot of
material
that isn't any good at first. I'll usually be working on a joke for a few days before I perform it anywhere, and if it stays funny to me that whole time then I'll try it at an open mic. If it works there for a few weeks then I'll use it in my set on shows.
Gavin: How is it for you interacting with other local comedians, both as friends and competitors?

Eileen:
The acceptance and support in the local comedy scene
is
unbelievable. I have made some great and truly hilarious friends while telling jokes. Right into trying comedy, I had several seasoned comics approaching me offering encouragement and advice. I like to think comedy isn't competitive—really there's enough funny to go around.
Gavin: What was it like for you as a woman comedian coming into a scene that's much more balanced in gender equality than other comedy scenes?

Eileen:
Having not experienced any other scenes it's hard for me to answer that question. I do know that comedy does seem to be a more male dominated field and I think we would all like to see that more even. All the comedians with whom I have spoken about it are thrilled to see new female comics bringing more balance to the scene.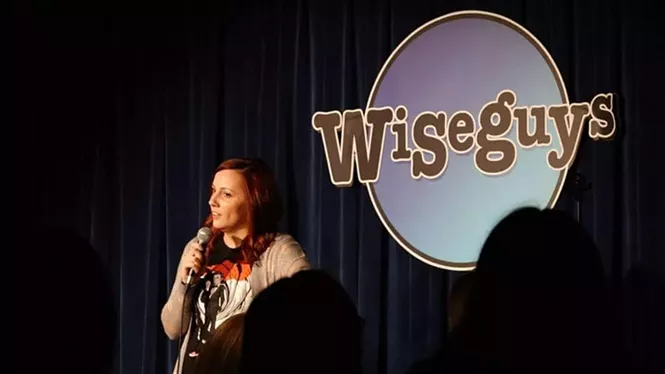 Gavin: What's it been like for you moving up through both the underground and independent circuits so quickly and making a name for yourself?

Eileen:
That's something that I'm still working on. So it's hard, but I love seeing the fruits.
Gavin: What's your take on our standup scene and the work coming out of it?

Eileen:
I think it's an exciting time for comedy in Salt Lake. People are working hard to create opportunities for stage time, and the local comedians are reaping the benefits of that. There are so many talented comedy minds here, Salt Lakers are really lucky to have so many funny people available to them.
Gavin: Aside from yourself, who are some of your favorites you like to check out around town?

Eileen:
OK, let's see. Jackson Banks, Andy Gold, Steve Soelberg, and Alex Velluto are some of my favorites—just to name a few. There's a bunch of great local comedians. It's hard to list them all.
Gavin: What are your thoughts on the clubs that provide comedians a forum to perform, and the work they do to help bring in audiences?

Eileen:
Without an audience
standup
comedy doesn't exist. Obviously Wiseguys is a great venue and they put on a lot of shows which provide a lot of opportunities, and they know how to draw a crowd. I've been really impressed and grateful, though, with some of the non-comedy club venues that have opened their doors for comedy and let us have shows and open mics on their stages.
Gavin: What's your opinion of national stand-up comedians coming through town and what that does for the local scene?

Eileen:
I love it for selfish reasons. I turned into a total fangirl when Demetri Martin came to Wiseguys. I also think it benefits everyone to bring in some big names. It's great because local comedians may have a chance open up those shows and get in front of
a crowds
they might not be able to reach otherwise.
Gavin: What would you say the impact of events like the SLC Comedy Fest and the Comedy Carnivale have had on local performers?

Eileen:
I haven't yet had the opportunity to participate in any of these events, but I really hope I get the chance to. I think anything that creates time in front of an audience for our local comics is a good thing.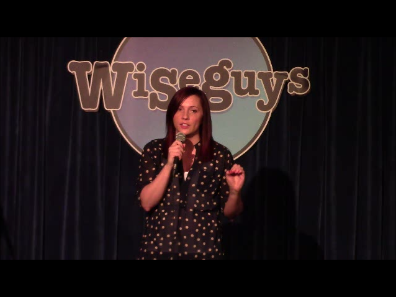 Gavin: What advice do you have for people looking to get into standup comedy?

Eileen:
Think up some jokes before you hit an open mic. Don't be afraid to try new things. Ask for feedback. Grow thick skin. Don't be discouraged.
Gavin: What can we expect from you over the rest of the year?

Eileen:
My family can expect me to keep spending a lot of time at open mics and comedy shows. My friends on Facebook and
Twitter
can expect to continue seeing a lot of shameless self-promotion and begging them to come to shows. My fellow comedians can expect to hear a lot of bad new jokes and a few good ones over and over and over again at open mics. Everyone else can expect me to keep looking for the humor in life and trying to make people laugh onstage.