Continuing the theme of performing arts companies putting on their season finales, Pygmalion Theatre Company presents
Mockingbird
tomorrow night, set to run through May 2. An adaptation of Katherine Erskine's book of the same name, the play looks a girl named Caitlin going through the struggles of Autism while dealing with the loss of her brother. Today we chat with playwright Julie Jensen, director Tracy Callahan, and actors
Camrey
Bagley and Robert Scott Smith about the play before it kicks off this Friday night. (
All pictures courtesy of Pygmalion.
)
Julie Jensen, Tracy Callahan, Camrey Bagley & Robert Scott Smith
PygmalionProductions.org
Gavin: Hey everyone, first thing, tell us a little bit about yourselves.

Julie:
I have written more than thirty plays, all of which have been professionally produced, and a dozen have been published. I've been in the theatre all my life, and this is the third show to be done by Pygmalion in SLC.
Camrey:
I'm in my third year studying Musical Theatre at Weber State University.
Robert:
Hi, Gavin. I'm Robert Scott Smith and I'm playing the dad in the show.
Tracy:
I am a the head of the Acting and Directing program at Weber State University and a mother of two sons. I freelance direct whenever I can and I am hoping to get more opportunities work with new plays and help playwrights develop their plays.
Gavin: What have you both been up to in theater over the past year?

Camrey:
A year ago, I was doing this same show at Weber! This past year at Weber, I was in
She Loves Me
and I was "Sister" in
Damn Yankees
. I also was in
A Christmas Carol
at Hale Center Theatre.
Robert:
I've had an amazing year. Recently finished Crucible at PTC, prior to that
Marry Christmas
with Plan-B,
Rapture, Blister, Burn
with SLAC,
Lost In The Woods
for a collaboration with my company Flying Bobcat Theatrical Laboratory and SLC Men's Choir,
Feast
with Flying Bobcat and NOW-ID. I also started teaching acting up at the U as Adjunct Instructor for non-majors and within the Actor Training Program.
Tracy:
I have been directing
Mockingbird
. first at Weber State and then in January at The Kennedy Center in DC. In betweenI directed a production of
W;T
that was nominated to be produced at the KC-ACTF regional festival. Oh, and teaching.
Julie:
A year ago we did the workshop production of
Mockingbird
at Weber State University. Then in December, Plan-B Theatre here in Salt Lake produced my comedy,
Christmas With Misfits
. In January, the production of
Mockingbird
went up at Kennedy Center in Washington, DC. Now we're looking forward to the production of
Mockingbird
at Pygmalion in Salt Lake.
Gavin: Julie, where did the inspiration come from for Mockingbird?

Julie:
This play was commissioned by Kennedy Center. It's an adaptation of the National Book Award-winning novel of the same name by Kathryn Erskine. I felt lucky to have been asked to adapt this novel and am incredibly pleased with how it turned out.
Gavin: What was the process like in writing it, and what made you decide to bring it to Pygmalion?

Julie:
It was actually fun to adapt the novel because the book is so strong in its own right. In addition, the novelist tends to write in scenes, making the dramatization easier than it might be. I did have to cut a some of the
novel
and restructure the plot so it would work as a play. That was the biggest challenge. When it came to staging, the group scenes had to be worked out with the director and the actors. Those scenes have been different for every production of the play. As for Pygmalion, I have worked here before, I believe in their mission, and I support their work. Finally, they were interested in doing the play. It's a big undertaking for any theatre. There are nine actors and it's a demanding piece. I'm appreciative of their commitment to it.
Gavin: Tracy, what did you think of the play when you first read it?

Tracy:
Well I first read the book and thought "How is Julie going to make this int a 90 minute play," but then I read the first draft of the play and saw that she had captured the work through Caitlin's eyes and I was so excited to explore what that wanted to feel, sound and look like.
Gavin: What made you decide to come on board as director and how was it putting the cast and crew together for it?

Tracy:
I was looking for a new play to direct and I wanted to work with a local playwright so I called Julie to see if she had anything ready to workshop and she told me about two scripts she thought might be ready and one of them was
Mockingbird
. I was instantly drawn to the subject matter because I have a son on the spectrum.
Gavin: For the leads, what were your initial impressions of Mockingbird when you first read it?

Camrey:
When I first read
Mockingbird
I just loved it. I felt like I needed to be a part of it, even if just in the ensemble. I didn't know much about Autism, but the script was so powerful and I wanted to be a part of sharing it with others.
Robert:
My first experience with the production was seeing it at Weber State last year.
Camrey
had me from the beginning and I was emotionally blown away. There was something so moving about her story and I was taken into her world through Tracy's wonderful direction.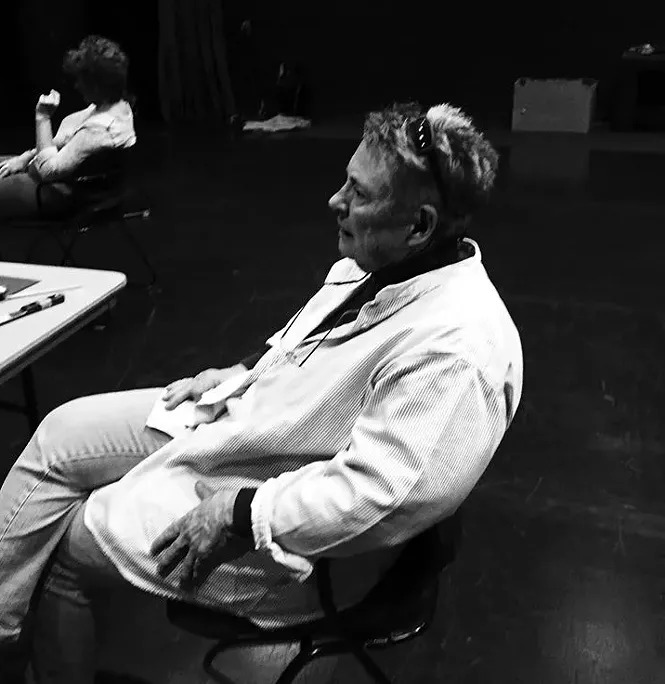 Gavin: How was the audition process and what did you think about receiving your parts?

Robert:
I was just thrilled that Pygmalion was able to offer an Equity contract so I could be a part of this show. Then I was terrified about having to go where I need to emotionally.
Camrey:
The first time I auditioned at Weber it was a really interesting process. It was pretty intimidating, because I felt very unfamiliar with the traits that can be seen in Autism, but it was also a fun process because there was the aspect of it being a brand new script, without pre-conceived notions about how it "should" be done. At the second audition, it was very interesting to see other people fill the places of the actors at Weber. It was cool to see different fresh takes on the characters.
Gavin: How has it been for each of you discovering your characters and helping bring them to life?

Camrey:
Bringing Caitlin to life has definitely been a huge challenge. Working through what felt natural and what felt forced when it came to physicality and vocal work was difficult. I also didn't want her autistic traits to overshadow her endearing character. Once I worked through those aspects Julie's script made Caitlin easy and enjoyable to play.
Robert:
There's something about this story that just hits me in the heart. I can't explain it, it's just there. I love it!
Gavin: What has it been like for you interacting with each other and putting the play together?

Robert:
Tracy started by creating an ensemble through various acting exercises that explore movement, unity and a sense of play. This was a rare opportunity and one that was an important component in creating the world of
Mockingbird
.
Camrey:
Working with Scott has been great! He's always so engaged and willing to try whatever comes at him.
Gavin: Being the two leads to this production, how is it working with the rest of the cast and Tracy?

Camrey:
This
cast has been a delight to work with. They are so fun! They are all genuinely good people on top of being very talented. I love working with Tracy. You can see in her directing how much she cares about the heart of the show. She has a great balance of work and play in the rehearsal process and she always pushes me and the cast to get what the play needs to be the best it can be.
Gavin: What do you all hope the audience will take away from this production?

Robert:
I hope they are moved by this heart-warming story which is told through Caitlin's eyes. A little more compassion and understanding of walking a mile in someone else's shoes.
Tracy:
I hope the audience laughs and cries and sees that all autistic children are different. They can be funny and sensitive and stubborn and bratty-ya know like kids. Often they need help navigating in our crazy neuro-typical world. They need understanding and a chance to use what makes them special to join in and find their place in society. I hope that through this understanding there can be some true acceptance of our differences.
Julie:
Mockingbird
allows the audience to experience life from the point of view of a young girl on the Autistic spectrum. That's a unique point of view and a challenge for the actors. It is, however, undeniably theatrical and satisfying for the audience. Audiences should come away with a heightened sense of what people with Autism experience and in the process expand their own horizons.
Camrey:
I hope the audience will leave with a better understanding of Autism and a desire to be more accepting to those who may see things differently than themselves.
Gavin: What are your thoughts going into opening night?

Camrey:
I'm very excited to start sharing this show with our audiences!
Robert:
So ready for an audience!
Tracy:
My th
oughts going into
opening
night are that I have had a wonderful cast and playwright to work with. And that I hope I get one more chance to do the show maybe with the same cast if they are willing.
Julie:
I'm excited. This cast is absolutely brilliant. And Tracy Callihan is one of the finest young directors in the country. That's amazingly promising.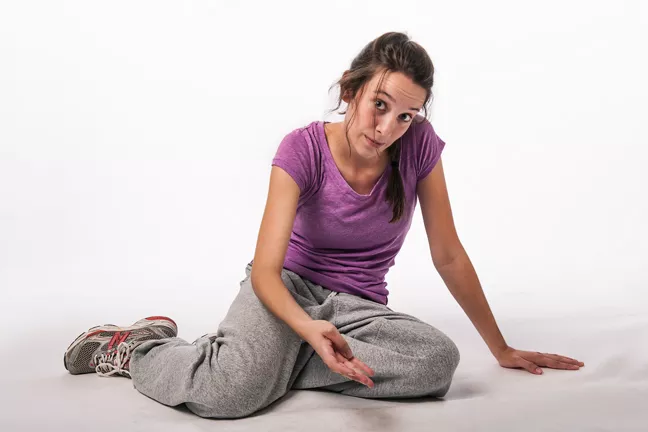 Gavin: What can we expect from each of you over the rest of the year?

Julie:
I'm working on a new play for Anne Decker. That's very exciting and also a little daunting.
Robert:
I'll be in Plan-B's fall production
Kruetzer's
Sonata
,
a cautionary tale of rage, revenge and remorse is interwoven with a live performance of Beethoven's entire sonata by Kathryn Eberle (violin) and Jason
Hardink
(piano). In March 2016 SLAC is producing
Climbing With Tigers
, a collaboration with Flying Bobcat Theatrical Laboratory and The Red Fred Project. Flying Bobcat is a theatrical company I co-founded with Andra Harbold.
Camrey:
My plans for this coming year are to finish my education at Weber and be involved in the shows up there.
Tracy:
I am going to be directing a couple of shows and then take a sabbatical from work and try to write a book!