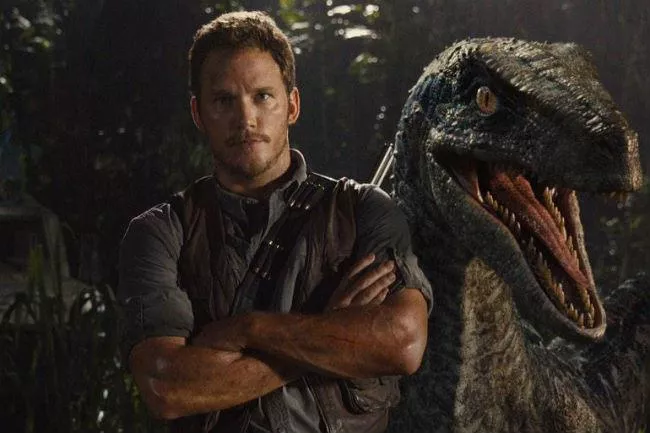 The return of rampaging dinosaurs to Utah theaters headlines a week that includes several new indie releases.
Heading alone into Utah multiplexes this week 14 years after the last franchise entry is
Jurassic Wo
rld
(pictured), which Scott Renshaw enjoyed sporadically in its action beats, but found pretty cynical about its role as a give-the-people-what-they-ask-for franchise blockbuster. In
Results
, writer/director Andrew Bujalski, sheds the "mumblecore" label for an oddball romantic triangle about people unable to shed their isolated lives.
MaryAnn Johanson dug the chic, retro-cool '70s vibe of
The Connection
, with
The Artist
's Jean Dujardin as a French law-enforcement officer trying to take down a drug empire, but was considerably less impressed by the dopey true-crime drama of
In the Name of My Daughter
.
In this week's feature review, Scott Renshaw celebrates Studio Ghibli's legacy of mature, beautifully crafted animated stories with the mournful, occasionally too-restrained
When Marnie Was There
.