2015 has become an interesting year if you're a cycling enthusiast in Utah, with all the hoopla over SLC's bike lanes and all the praise for the Green Bike plan, making downtown both bike-friendly and annoyingly difficult for anyone with a car. But downtown residents themselves are actually using both items as much as possible, bringing about a new era of biking to this section of the city. One of the businesses enjoying the rise in bicycle use is Saturday Cycles, located in the Marmalade District of downtown SLC, who sell everything from BMX and mountain racers all the way to bikes for seasonal users and tourists. Today we chat with founder Mark Kennedy about the shop and its history, as well as the current state of affairs in the cycling community. (
All pictures courtesy of Saturday Cycles.
)
Mark Kennedy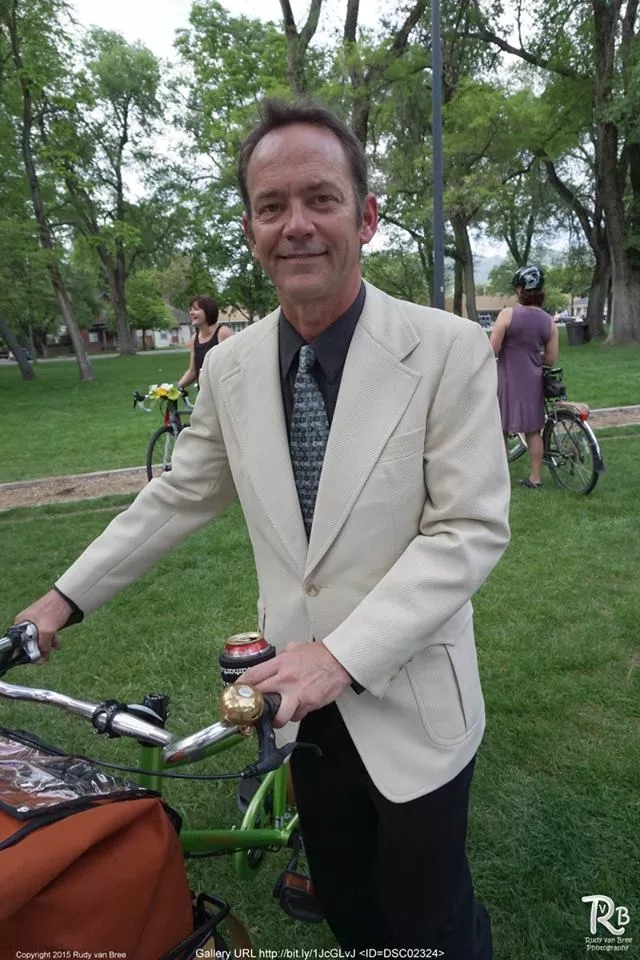 SaturdayCycles.com
Gavin: Hey Mark, tell us a little about yourself.

Mark:
Well, I am 54 years old. I own and operate Saturday Cycles, a 10-year-old bicycle shop that revolves around bike touring, commuting,
bike-packing
, and maybe with a couple beers thrown in for fun. Saturday is in the Marmalade area of town, and I also live in same neighborhood. I am recently single and have twin sons that just turned 20.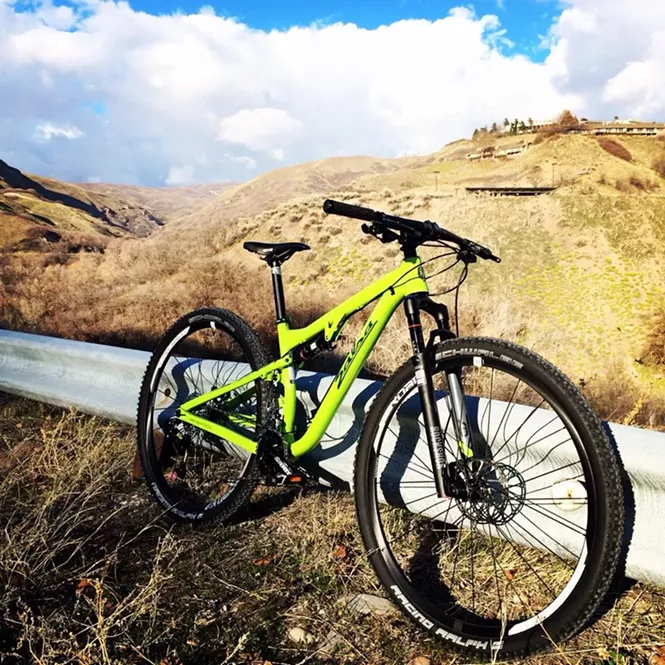 Gavin: What first got you into cycling as a kid, and how did it grow into a passion?

Mark:
I think my story is typical of a lot of lifetime cyclists. I grew up during the 10-speed boom of the early '70s, and saved up my money from a paper route and bought myself a 10 speed. My buddies at the same time were all doing the same, and we quickly learned that a bike could get you around a lot quicker and farther than we were used to. I lived in southern Virginia at the time, and we took to exploring the historical areas there, and eventually just kept reaching out a little further and further on each ride. I was a voracious reader
also,
and found a copy of a new magazine in the library all about bikes. I subscribed to it, and just ate up every issue. Pretty soon I was lusting after fine lugged frames from Europe, and shiny bike bits.
Gavin: You're originally from Nebraska. What brought you to Utah?

Mark:
I was an Air Force brat. My family lived in half a dozen spots around the world: Nebraska a couple times, California, Virginia,
Germany
and Belgium. My dad was sent here to Hill AFB when I was in high school.
Gavin: My understanding is that you worked as an engineer for 30 years. What was your time like working that gig while turning Utah into your new home?

Mark:
I worked for a defense company: Litton Guidance Systems. Litton is now owned by Northrop Grumman. I was
a systems
and test engineer, and the company builds navigation equipment for a variety of aircraft. I worked on lots of different programs including F14, F16, Mars Rover, a few weapons systems for "not to be mentioned"
Star Wars
applications, etc. I had a great career there, and the job sort of followed in the path of my dad's Air Force career. I lived here in SLC for most of that time, but also in the L.A. area, and New York for a bit. I was not in love with Utah as a kid, and when the opportunity to run away for school happened, I jumped on it. I found myself coming back to Utah for various
reasons,
but eventually found that Utah is pretty unique in the world, and offers a whole lot of everything I like to do. Outdoor opportunities here are endless.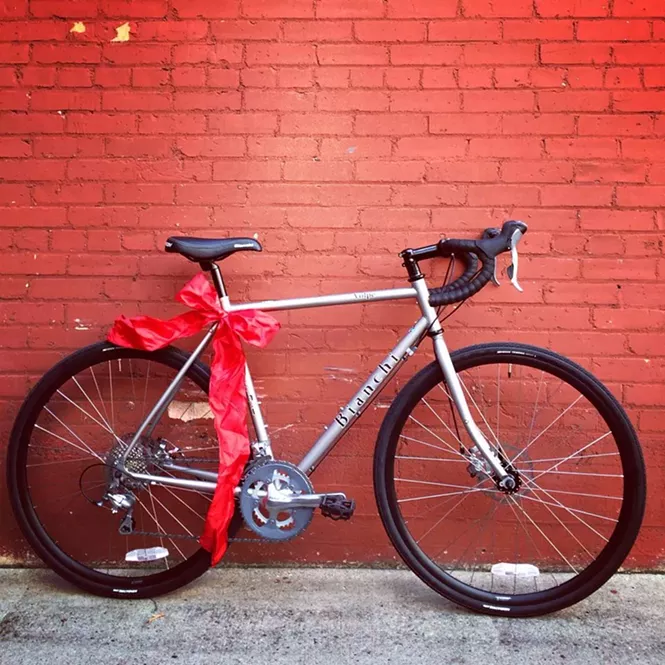 Gavin: During the '80s and '90s, Utah kind of went through a phase where they heavily promoted the bike trails across the state as something to do while waiting for the ski season. What was your take on how the state developed and grew that resource over time?

Mark:
My first real bike shop gig was back in New
Yorkin
the '80s. Due to the recession in the late 80's, I decided to take a crack at opening a bike shop. I had bought my first mountain bike in the mid-80s while living in L.A. County. The fire roads down there were awesome for riding while avoiding the maddening traffic of the Valley. When I landed back in SLC and found that the mountain biking here was even better, I was really smitten by the MTB scene at the time. The sport was pretty much in its infancy still, and as a shop owner I had opportunities to run a State Championship race a couple of times, as well as a few festival events and even a World Cup race. I think that World Cup racing at that time probably had about 2-300 racers, coming from all over the world. Compare this to our current Midweek series which gets a similar number showing up for a Tuesday night race. As Utah, and the Moab
area
in particular, became known for our awesome scenery and MTB trails, the state did a pretty good job of promoting that resource through the office of tourism. Since then this has exploded, and the governor's office has caught on.
There
is so much more that the state could do to grow this though. Around the same time in early '90sin Salt Lake City, a group of advocates for cycling emerged that pushed the bicycle as transportation, and out of that the Salt Lake Mayor's Bike Committee came about. The Salt Lake Bike Collective is a notable offshoot of this. Anyway, the city started to develop more infrastructure around cycling, and it has spread to other areas of the state as time has gone by.
Gavin: How did the idea of starting your own cycling shop come about?

Mark:
I touched on my first shop (Rock and Road Cycles) in the late '80-mid '90s. I got to a place where I was not super happy about how the technology of cycling was taking over the simple pleasure of riding. Due to other events in life (called children), I bailed out of the bike biz. I dabbled around in it after that, and about 10 years ago, I had the idea that maybe a few people would be interested in bikes for touring and or commuting.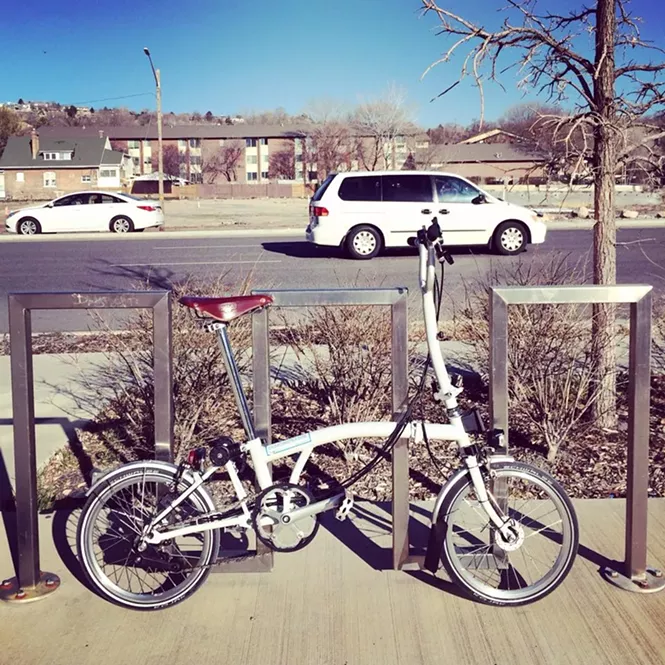 Gavin: You originally opened Saturday Cycles up in West Bountiful in 2005. What was it like running the show for the first few years?

Mark:
I thought that there would come a time when the world would come back around to more simple machines for just riding as opposed to racing. I figured that this might not be a big deal so originally Saturday Cycles was only open on Saturday's. I thought I could help anyone in the state that was interested in this aspect could easily be helped out in eight hours a week.
Gavin: How did you go about deciding what to keep in the shop to sell? Were there any particular preferences, or was it more aimed at products you knew people wanted?

Mark:
I had a personal interest in some of more traditional steel lugged frames, and wanted to get back to cycle touring, so the shop was set up as a shop for "lifelong cyclists" a term that I ripped off from Rivendell Bicycles. Rivendell was my first line at the shop, and I really like their cycling mentality. I also originally avoided any bikes with "springs" (except for springs on Brooks saddles). I was running it selling stuff I was interested in, and I had not much expectation of that changing in the future.
Gavin: What specific brands of bikes do you carry in the shop?

Mark:
Currently the shop is a hodgepodge of everything "between" modern racing bikes and modern full suspension mountain bikes. We carry Surly, Salsa, All City, Bianchi, Masi, Soma, KHS, Rivendell bits. All brands that sell a sizable percentage of steel framed and more traditional simple rides.
Gavin: What brought on the decision to move to SLC, and what made you pick your shop in the Marmalade District?

Mark:
In 2008 when the gas prices took off and the economy tanked, I found my shop becoming increasingly busy. All of a sudden my just Saturday gig wasn't enough. The shop at the time was in a sleepy corner of West Bountiful. People had a hard time finding the shop, it was set up in a tiny little room with a garage in back. I also found that most of the regular customers were coming from Salt Lake. I scouted around for a spot that had the same funky atmosphere closer to SLC (that means cheap rent). The shop was a place I would ride by on nearly all these excursions. When I saw the "For Rent" sign go up...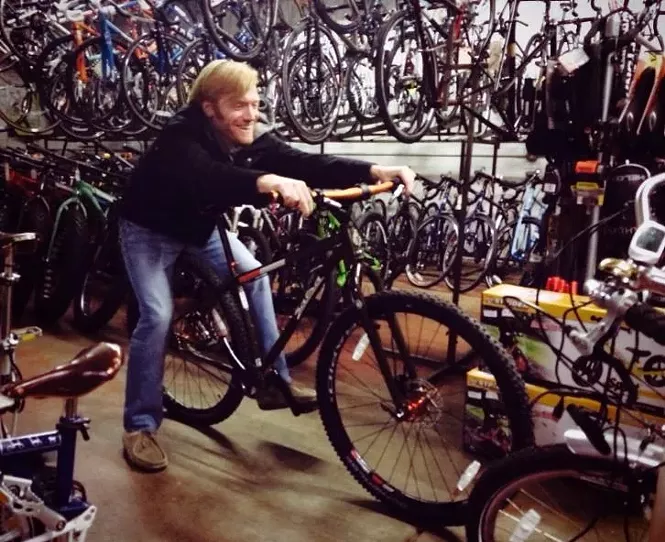 Gavin: How has it been for you cultivating a staff as knowledgeable about not just the bikes, but the cycling community as a whole?

Mark:
I have leaned on a bunch of friends that have varied interests in cycling, and also a lot of friendships that have come out of the Salt Lake cycling advocates and, most important, the Bicycle Collective.
Gavin: For someone who may be looking for a new bike, what do you usually do to help them out?

Mark:
We try to sell them a bike that will enhance their life, figure out what their commute will look like. What other cycling interests they might have, and find a bike that fits their budget as well as serves as a platform to get them on the bike as opposed to in a car.
Gavin: What's your take on how the cycling community has grown in the past decade?

Mark:
It's crazy. The MBAC (now the Salt Lake Bicycle Advisory Committee) grew so much stuff. The Collective, Bike Utah, numerous "BAC"s around the state (Ogden, Davis County, Utah County etc). I feel like we are just hitting our stride in Utah, and if we can get the governor to pull his head out and realize that if we want to have a future in this state that recreational cycling, tourism and bicycles as transportation can have a lasting positive impact that oil exploration, fracking etc. are not going to bring.
Gavin: What do you think of the new bike lanes being added and the expansion of the Green Bike program?

Mark:
Our Green Bike program is awesome. It is growing quickly, and as that happens it is fun to see people out and about the city, in the evenings, in particular, having fun and NOT driving everywhere. The city's transportation office is a doing a great job adding bike lanes, and as this grows it gets more and more people out on bikes. As a member of the Salt Lake Bike Committee, I had some input into the protected bike lanes on 300 East, 300 South, and the coming 200 West and 600 East facilities. While they have been a bit controversial, I think they are necessary to get more people out on bikes. Those of us that have been doing this for years are seasoned to mix it up with auto's and maybe don't always see the other side. I think it would be nice to have a downtown area where you wouldn't be scared to bring your kids out for a bike ride. Where you might get your Grandma to go for a Green Bike ride for a meal and a drink.
Gavin: What do you believe Utah still needs to do in order to become a better bike state?

Mark:
I think we are on a good path. I think the next step would be to grow Bike Utah to be a means of bringing together all the local committees to create a State Office of Bicycles. Following in the footsteps of states like Oregon and Wisconsin, to do a comprehensive study of bicycling impacts on business, tourism and quality of life would be a great step. Maybe we can elect a Gov that has some vision of a better future for our state, and not one ruled by special interests etc.
Gavin: You're approaching the 10 year mark as a shop. Do you have any plans to celebrate it or anything big on the horizon?

Mark:
No big plans; we celebrate bicycling as a lifestyle at every opportunity.
Gavin: What can we expect from you and Saturday Cycles over the rest of the year?

Mark:
We are focusing on fun events. Ones that people can attend and talk and get to know one another. We are closing the shop on Wednesday's to do some fun rides. No heart rate monitors involved, no body armor required (mostly), no hammer fests. Trying to spend more time doing what we love: Riding our bikes!