The strawberries growing in our garden hit their peak last week and I was running out of ideas for how to use them all. By coincidence, we also had a ton of arugula that we need to pick and eat. Viola! The idea came to me to combine both in a salad.
This recipe is very good, but you could also improvise with additional ingredients. For example, top it with a little blue cheese or goat cheese. Perhaps add some tangerine slices or blueberries. Maybe minced chives or mint. There's no end to the variations possible. So treat this recipe just as a starting point, if you'd like.
Also, don't worry too much about exact measurements of the ingredients. This salad is very easy and doesn't require perfection or a lot of fuss.
Ingredients:


1/2 pint fresh ripe strawberries, rinsed and sliced into quarters or halves, depending on their size
2 Tbs balsamic vinegar
1/2 tsp sugar
2 Tbs extra-virgin olive oil
1/4 tsp kosher salt
1/4 tsp black pepper
2-3 cups arugula
1/4 cup toasted pecan halves or quarters
1 tsp poppy seeds
Method:


Place the strawberries in a bowl and toss with 1 tablespoon of the balsamic vinegar and the sugar. Allow the berries to macerate in the vinegar for 10 minutes or so.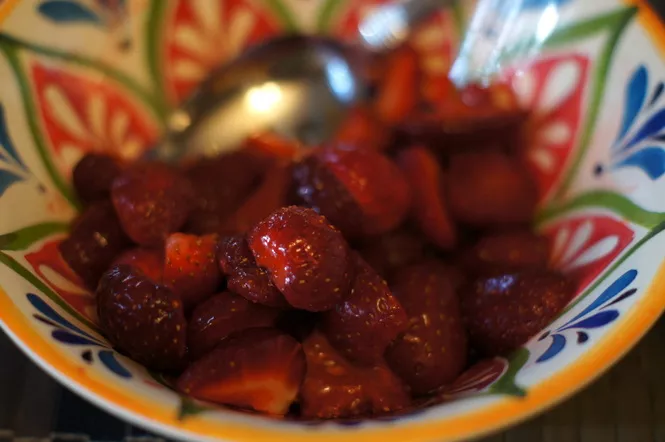 In a second small bowl, whisk together the remaining tablespoon of balsamic, the olive oil, salt and pepper. This is the dressing for the salad.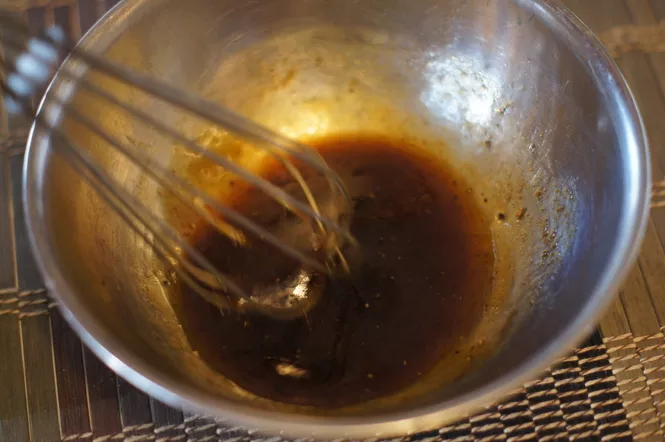 Place the arugula in a large bowl or onto a serving platter. Toss the arugula with the strawberries and the dressing.
Before serving, top the salad with toasted pecans and sprinkle on the poppy seeds.
Photos by Ted Scheffler