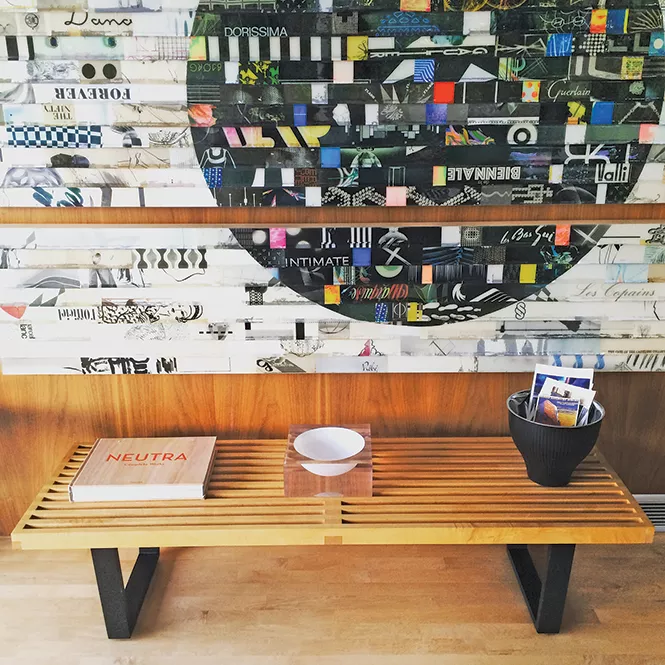 I became an adult when I ditched the college-era milk crates that I had used as night stands. It was 1999 when I discovered the modern furniture catalogue Design Within Reach Catalogue (DWR) and it was like a baptism for me. I took a plunge into the modern aesthetic and never turned back. The first piece of furniture I purchased was the timeless George Nelson wooden-slat bench. I still have it today, and it is a standout in my modern home. At Tomorrow's House (177 E. 300 South, 208-861-5672, @tomorrows_house), owner Michael Templeman pays tribute to the mid-century modern design movement. The mid-mod era reached its apex in the 1950s but encompasses a greater time period, starting in post war 1940s and ending in the '70s. If one is talking about the mid-mod movement, it's hard to nail down a specific time frame because the most iconic modern furniture pieces, Marcel Breuer's Wassily chair (named for the artist Wassily Kandinsky) and Mies Van Der Rohe's Barcelona chair, were created in the 1920s.
Templeman named his store Tomorrow's House after a book written by George Nelson in 1945. Nelson introduced the concept of the living room, as well as storage walls (or built-ins). Also, he came up with the idea for the first pedestrian shopping mall and L-shaped desks. Nelson was hired as the Director of Design for the American furniture manufacturer Herman Miller in 1947 without any furniture-design experience. His role, which he served until 1972, was to come up with insight and design solutions for modern living. He pumped out an extraordinary number of pieces that are highly coveted today by the likes of Ray and Charles Eames, Richard Schultz, Harry Bertoia and Isamu Noguchi. Templeman scours the Western region to find wall units, couches, chairs, table lamps and desks in mint condition in the mid-mod vein. You will find original George Nelson cabinets in this store, plus many more rare finds that I hope you don't buy—because I want them all.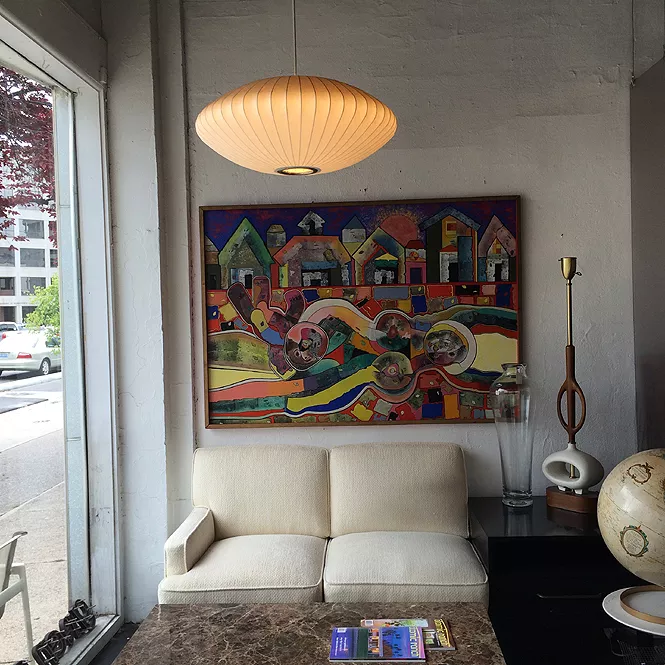 I would be remiss to not mention that, right next door to Tomorrow's House, is the father of our very own Salt Lake City mid-mod store: Ron Green, of The Green Ant (179 E. Broadway, 801-595-1818, @the_green_ant). Ron started it before the trend ever blossomed, and is still just as serious. Ron's collection is huge and diverse, from Florence Knoll coffee tables, Danish chairs, Eames fiberglass shell chairs, Schultz outdoor coffee table (only $250, folks), Nelson bubble lamps and Milo Baughman couches and chairs. His inventory moves quickly because out-of-staters know he is skilled at getting and pricing rare inventory. Recently, I spotted a pair of Bertoia diamond chairs that I'm sure will be swept up. Ron, Michael and Josh (from Urban Vintage, located inside Green Ant) are opening a store a few doors down, which will house high-end vintage furniture. It will be a trifecta of modernism. We are so lucky to have shops that dedicate themselves to sourcing the best in modern furniture.
Follow Christa on Twitter @ChristaZaro and Instagram @phillytoslc.