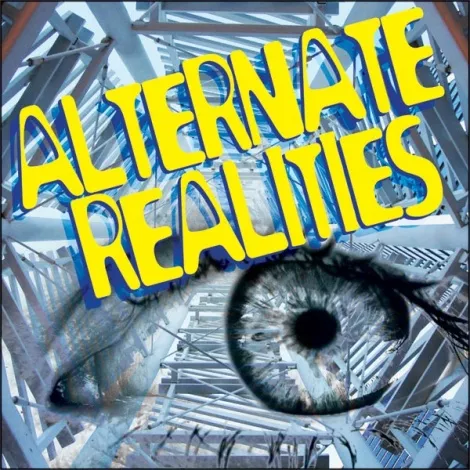 Activists in Ferguson begin campaign to expose the "Power Behind the Police," spotlighting those who want to maintain the status quo.
Top of the Alty World
"Activists in Ferguson Broaden Scope, Unveil 'Power Behind the Police.'"—
Rolling Stone
A report shows that discrimination is pervasive against transgender youth in New York state's schools.—
Rochester City Paper
While the southwest enjoys precipitation, hot temperatures usher in an early wildfire season in the northwest.—
High Country News


The federal cyberbreach is now five times larger than initial estimates, with hackers having accessed data on over 21 million Americans.—
The Atlantic


Top of Alty Utah


Lawmakers once again discussed a statewide policy on police body cameras.—
Utah Political Capitol


The Salt Lake Tribune
experiments with digital memberships.—
Salt Lake City Weekly
Salt Lake City Mayor Ralph Becker wants a major parks bond on the November ballot.—
SL City News


Ordain Women founder Kate Kelly talks about the best things about being "post Mormon."—
Salt Lake City Weekly


Rantosphere


Utah Politico Hub welcomes Trump's appearance to the first GOP presidential debate.
The national prominence of Trump is disturbing to many Republicans. He talks bluntly. That's great, but if what he's saying is still stupid, it doesn't matter how bluntly the words were delivered.

There has yet to be a national poll where anyone in the Republican race gets more than 25%, and there may be as many as 17 candidates by next week. Personally I think the first debate can't get here soon enough. Even though Trump will be in the top ten and therefore on that stage, it'll provide an opportunity for the other nine to differentiate themselves from him and his rhetoric. If they appear weak, like when Tim Pawlenty refused to back up his tough talk on "Obamneycare" once he was actually on the stage with Romney, then those candidates will wilt and plummet quickly.—Utah Politico Hub


The Long View


BuzzFeed takes a look at how police have become social workers with guns in America, highlighting the case of a woman facing a psychiatric breakdown who brandished a knife and was shot 14 times by police.
Behind a closed door, did Teresa Sheehan pose a threat to herself or others, one that necessitated police interference? Or did the police, knowing that she was in the throes of a psychiatric crisis, and therefore irrational, paranoid, and potentially violent, have an obligation to accommodate that disability — by standing down, by calling for help, by buying time?

It's a question with tremendous stakes. The systematic defunding of America's mental health care infrastructure over the last half century and shifts in law surrounding involuntary treatment have produced an epidemic of people with severe mental illness who are unwilling to receive care and/or unable to access it. They've instead become vulnerable to untold, numerous horrors. They've filled the streets. They've filled emergency rooms. They've filled prisons. And if the prison has become the psychiatric hospital, the police officer has become the psychiatric nurse. This benefits no one involved: not individual officers, nor their departments, nor the taxpayers who pay for their mistakes. And it certainly doesn't benefit the likes of Teresa Sheehan, nor her sister Patricia, who came home to a red light on her answering machine that night.—BuzzFeed