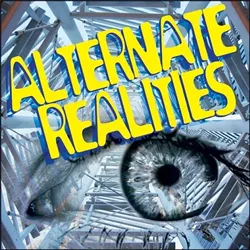 A historic nuclear deal has been reached with Iran, and President Barack Obama has indicated he would veto any legislation meant to halt it.
Top of the Alty World
"Iran Nuclear Reached Between World Powers"—
Mother Jones


Wisconsin Governor Scott Walker launches presidential bid on his anti-union record.—
Democracy Now!


An Idaho prison faces federal charges for destroying and falsifying inmate medical records and manipulation of court-ordered oversight of mental health care at the prison.—
Boise Weekly


Poor administration of a popular blood thinner is leading to deaths and injuries at nursing homes.—
ProPublica


Top of Alty Utah
A recent study found Utah as the 11th best state in the nation in terms of its fiscal health.—
Utah Politico Hub


Rep. Jason Chaffetz has a well stocked campaign war chest ahead of his next election.—
Utah Policy


The Salt Lake Tribune
experiments with digital memberships.—
Salt Lake City Weekly


A professor of urban development says Salt Lake City's downtown needs more residential growth.—
SL City News


Rantosphere


The Utah Politico Hub sounds off on the debate over police body cameras in Utah.
I think that the cameras provide support for both citizens and officers, there are plenty of complications. How much of the video should be available? All of it, you say? What about all the medical calls they take? That is information protected by federal law. What about secure storage of all that video? Put it on a 1,000 USB drives behind the clerk's desk? Use the cloud? As much as I wish it were black and white for the black and whites, this is definitely one where some thoughtful debate and procedures are hashed out before we jump in and do something dumb like live-stream an officer taking a bathroom break. —Utah Politico Hub

The Long View


Salt Lake City Weekly takes a look at the hidden rural countryside of Chesterfield, only minutes away from downtown Salt Lake City.
Apart from the background hum of freeway traffic, the only noises heard tends to be the crowing of a rooster, the clip-clop of a horse being ridden by an elegantly dressed Mexican cowboy and the croaking of frogs on the neighboring Redwood Nature Area. The Salt Lake County-owned reserve sits between Chesterfield's quiet streets and the Jordan river. "It now looks like the valley did before development," says West Valley City manager Wayne Pyle of the lush landscape.

As Pyle walks along the riverbank with a reporter, dozens of ducks placidly floating in the water erupt into the air as a bald eagle swoops down upon them. But human as well as avian predators have been part of Chesterfield's history, according to a half-dozen former and current law enforcement officers interviewed by City Weekly. They recalled working Chesterfield's night-darkened streets over several decades, battling meth labs and a few multigenerational criminal families.—Salt Lake City Weekly