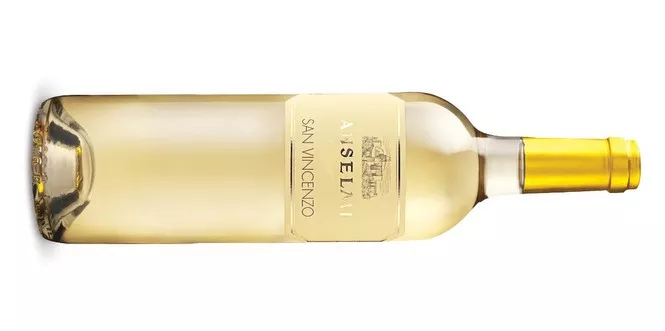 Winemaker Roberto Anselmi has long been known as an Italian trend-bucker, and his Anselmi San Vincenzo ($15.99) - made in Veneto's Soave district - is no exception. Anselmi has been quoted as being "frustrated by the low quality and general lack of ambition in the Soave region." So, in 2000 he decided to leave the unimpressive Soave DOC and now labels his wines as IGT Veneto.
The grapes used for his San Vincenzo (Garganega, Chardonnay and Sauvignon Blanc) are de-stemmed before undergoing cold maceration and a soft press. After fermentation, Anselmi matures the wine in steel vats (clean and crisp with no oak), with regular battonage.
The result is a beautifully perfumed wine, with abundant honey, floral and apricot notes - a perennial favorite Italian white at our house and a good value. We especially like it with seafood and fish or chicken dishes.