Hello to all you boot-wearing, parade-watching, heritage-mistaking, can't-wait-to-see-a-rodeo enthusiasts! I'm very much in the camp of asking the question, "Why the fuck do we still have a rodeo?" We take over several locations over the weekend to show off how cruel we can be to animals while dressed in flannel, bad hats and ugly cowboy boots that will later be sold at Hot Topic as "fashion." The whole ordeal is underwhelming, overpriced and serves little purpose in promoting anything related to the pioneers. Now, if you wanna take that same dirt and shit-stenched arena and reenact what it was like for the settlers to come into the state in mid-July, complete with all the diseases, ailments, racism and characteristics of people during that era we'd like to forget... I'd be down with that. Because then at least I'd be paying money to see human cruelty rather than watching hicks ride a horse.
Before we get to events, here's some random art from downtown SLC.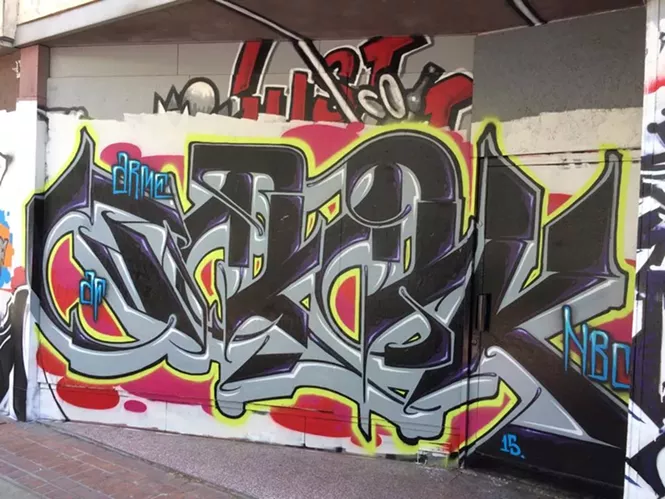 On Tuesday, July 28, we'll see the launch of a brand-new stand-up comedy show called "You've Gotta Be Kidding." Hosted by Elieen Dobbins, the evening will feature several local stand-up comedians and local personailties who will participate in a type of game, followed by stand-up sets. The show is totally free at Kafeneio starting at 7 p.m.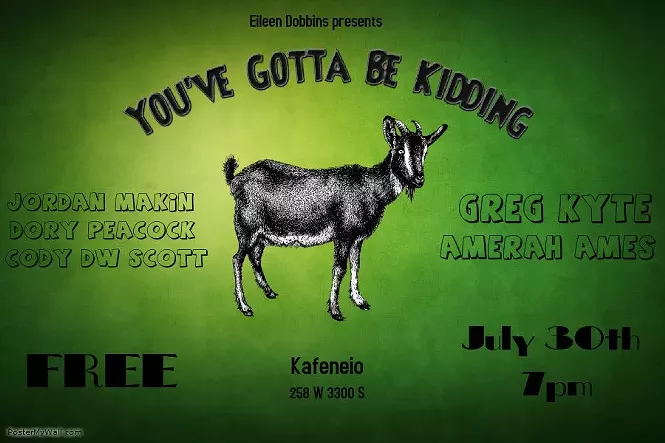 On Thursday, July 30, Metro Bar will be throwing their 14th annual "Halloween In July," featuring several bands and DJ's including Oh, Be Clever!, Dean Risko, Sam King and more. Of course, since it's a Halloween gig, you are encouraged to dress up; tickets are $5 with a costume and $10 without. Click
their Facebook event page
for more details.
On Friday, July 31, we'll have two interesting events to check out. Funny Fridays at Sandy Station is becoming one of the most popular open mic/comedy showcase evenings in the state. This week will feature ToySoup, Natashia Mower and Barbara Gray. Do yourself a favor and check out this show, or any of them happening on Friday nights.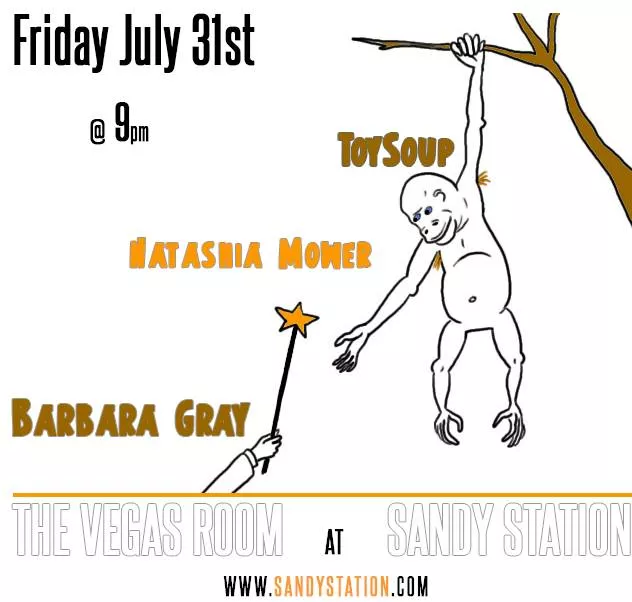 Also on July 31,
Snowbasin
will feature a Blue Moon Stargazing night. The Ogden Astronomical Society will bring out the telescopes from 8-11 p.m. as the first Blue Moon to cross over the resort in three years passes by—a small, cheap evening at the basin for something cool to view.

We'll probably be talking about this event more later in the week, but we wanted to bring to your attention the inaugural
Ogden Pride Festival
at the Ogden City Hall Park from 1-6 p.m. on Saturday, Aug. 1. If you're in Ogden and a supporter of the LGBT community, you should definitely come out and support it.
Most of next week is concerts until you roll into Thursday, Aug. 6. The first Salt Lake Gaming Con will feature an array of table-top and video game tournaments for you to sign up and participate in, as well as special guests and unique one-off events that guests can participate in. Check out more info on
their website
, and watch for more info in this space later this week.
Also on Aug. 6 is the opening of the Great Salt Lake Fringe Festival across multiple venues in Sugar House. The short version: 250 different performances and exhibits of art, dance, theater and other disciplines will be featured over the course of four days, all local and free of restrictions or censorship. This is a fantastic opportunity to see some of SLC's unknown and rising names in the arts give you multiple shows at a cheap price. Tickets are available through
their website
.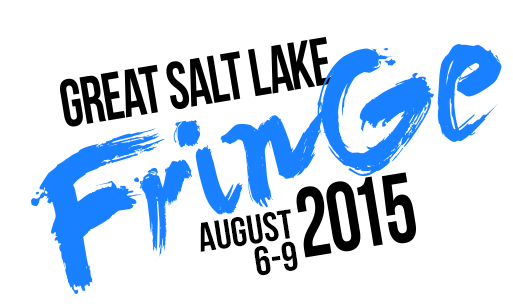 And then finally on Aug. 8, downtown Provo will once again host the
Rooftop Concert Series
. This month will be another multi-musician ensemble, as Provo's finest gather to perform their versions of songs written by John Lennon; previous events have been organized around songs by The Beatles, Top Petty and The Rolling Stones, it makes for an awesome show with multiple musicians taking center stage. Westward The Tide will open up the show, completely free for the public to attend.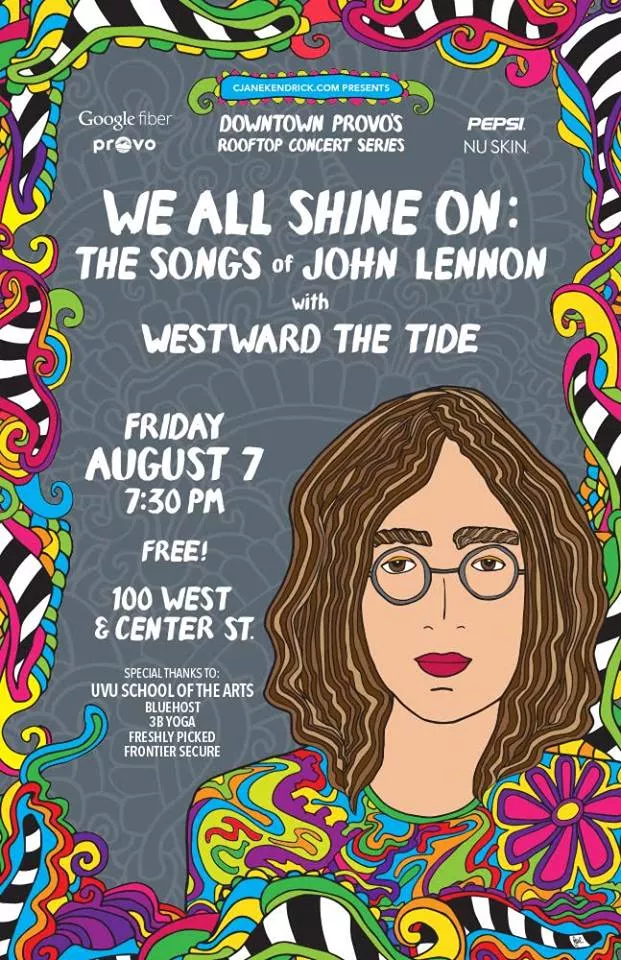 As for the blog, we'll have some awesome interviews coming up from fests to crafts to upcoming businesses. But we're not telling you everything; you have to check back here every other day for something new.