Our family loves edamame as a side dish. But, it can get boring. It's almost inevitably served with nothing more than sea salt - not that there's anything wrong with that.
So, I decided to "kick-up" my edamame with the use of some additional spices, including togarashi. This is a very simple side dish or snack that you and yours are bound to love.
Ingredients:


1 Tbs. kosher salt
1 tsp. garlic powder
1/2 Tbs. tokarashi spice (found in Asian grocers)
2 tsp. black sesame seeds
1 lb. bag frozen edamame (shell-on)
Method:


Bring a large pot of water to a boil.
While the water is boiling, mix together all of the ingredients except the edamame in a small bowl.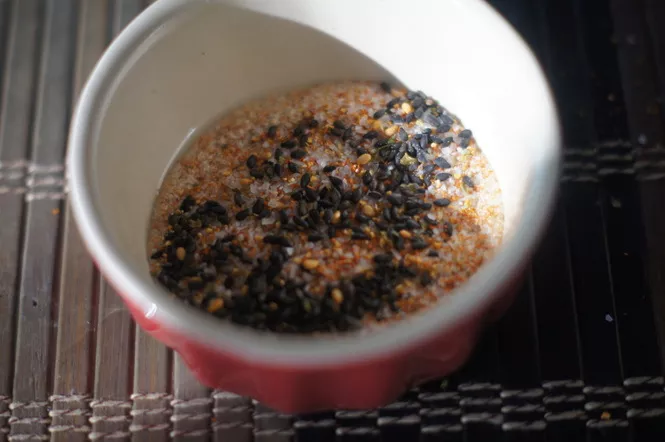 Add the frozen edamame to the boiling water and cook for 3-4 minutes after the water comes back to the boil.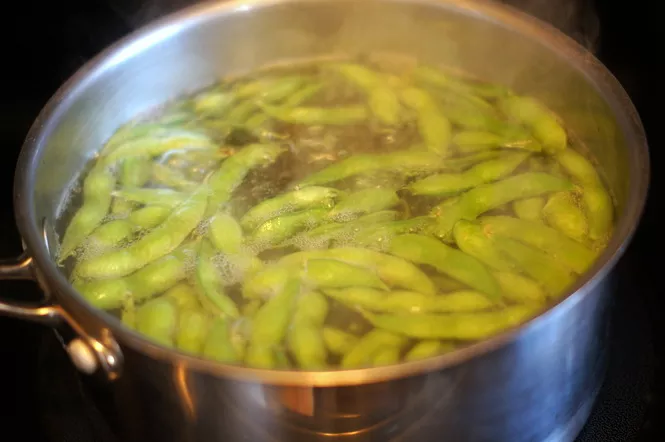 Drain the edamame.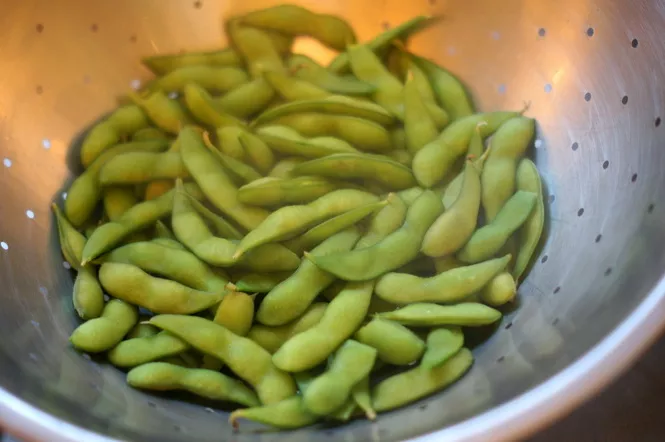 Toss the cooked edamame with the spice mixture in a large serving bowl.
Serve warm, at room temperature, or even cold.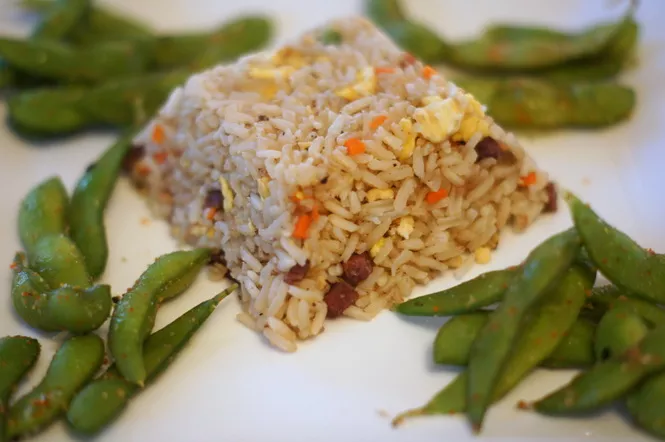 The edamame is pictured here with fried rice.
Photos by Ted Scheffler