The race for Salt Lake City Mayor is down to incumbent Ralph Becker and former state Rep. Jackie Biskupski. Two candidates from the primary who were culled from the race—businessman Dave Robinson and community activist George Chapman—spoke to City Weekly about their experiences running for mayor and what would improve the election process and Mayor Becker's current administration. City Council Chair Luke Garrott did not return calls for the interview, but in a post-election press release, he makes clear his views on campaign finances and issues Becker and Biskupski need to address in the general election, which will be held Nov. 3.
George Chapman: Fight the lack of public engagement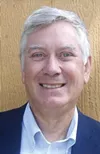 The campaign for mayor helped raise issues that should have been solved years ago. I learned that voters should ask for more accounting from their elected officials. It is a sad commentary on our society when billboards and pet psychics are considered more important than debates and issues. Voters should get to elect their leaders every year since this administration has done more in the last two months (due to real competition) than it has done in the past seven years. I will continue to fight this administration's secrecy, questionable projects and lack of public engagement. I should have started earlier but that is the result of one month between the application deadline and the ballots being mailed out. Endorsements were demanded six months before the deadline! Voters should ask for release of all of this administration's emails and demand more accountability.
Dave Robinson: Put yourself out there
I had a great experience running for Salt Lake City Mayor. Prior to running for mayor, I had dealt with Mayor Becker's office for several years and witnessed firsthand his arrogance and lack of accountability. In addition, Mayor Becker surrounds himself with staff that enables and perpetuates secrecy, pettiness and a lack of transparency. I decided I can either complain about it, or I can throw my hat into the race and address the issues in a public forum. The public debates were well attended and engaging. The media was very active throughout the primaries. I had not personally met Jackie, Luke or George prior to the race, and I now consider all three of them friends. I encourage the public to stay engaged in the political process; your voice definitely makes a difference. Also, if you are an individual willing to put yourself out there, I say pay your entry fee and run!
Luke Garrott: Limit corporate/big money donations
"This primary election saw several important issues raised, but not truly addressed by Jackie or Ralph," Garrott said in a press release. "Certainly, the biggest issue is campaign finance reform. I'm proud I limited contributions on my campaign and regret others didn't show the same leadership. Campaign finance reform is critical to the future of our democracy. When corporations and big money dominate so much of our lives, it remains vital that we defend the principle of political equality. As I finish my term on the City Council, we will be looking to end the campaign war chests and limit contributions to get big money out of our local elections." Garrott went on to say that voters should pay close attention to the two remaining candidates. "I hope that voters and the media will take a more critical look at Ralph's record and Jackie's plans issues of public transit, affordable housing, homelessness and inclusive decision-making in city hall. Voters deserve more substance and more honesty from these two than we saw in the primary."