This is one of my favorite pasta recipes and also one of the easiest.
The first time I ever had pasta with brown butter sauce was at Todd English's Olives restaurant. I've loved it ever since. In that case, it was butternut squash ravioli in brown butter sauce. You can easily adapt this recipe to any type of pasta you'd like.
You can use homemade gnocchi, but I often make this dish when I'm in a hurry and don't have much time to cook, so I just use store-bought gnocchi.
Be gentle with the butter; you want to brown it lightly, not burn it. Also, although it's called brown butter "sauce," it's really just a light coating, more akin to dressing, not a thick, heavy sauce.
Ingredients:


1 lb. Italian-style gnocchi
Kosher salt
5 Tbs. unsalted butter (the better the butter quality, the better the sauce will be)
1 Tbs. olive oil
A dozen or so fresh sage leaves
Freshly ground black pepper
Freshly grated Parmigiano-Reggiano
Method:


First, cook the gnocchi according to package directions.
Bring a pot of well-salted water to a slow boil and add the gnocchi.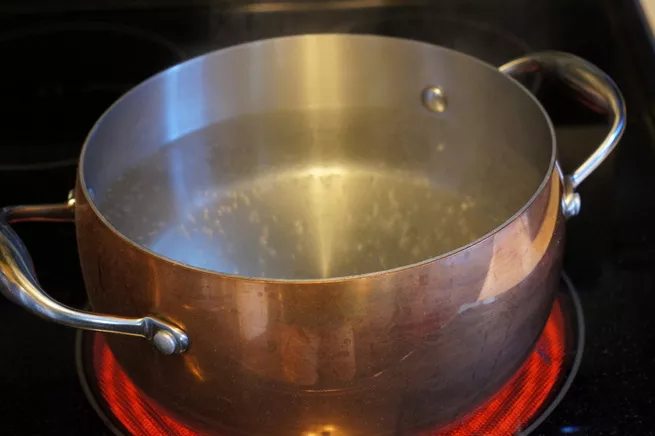 Cook gently, stirring, until the gnocchi floats to the top of the water. This will probably only take 2-3 minutes.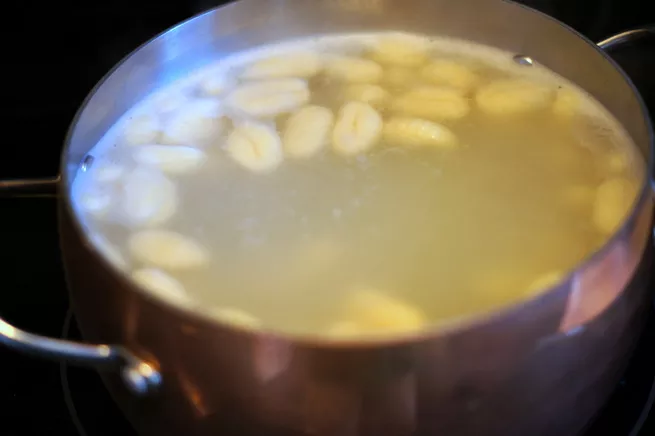 Drain the gnocchi well.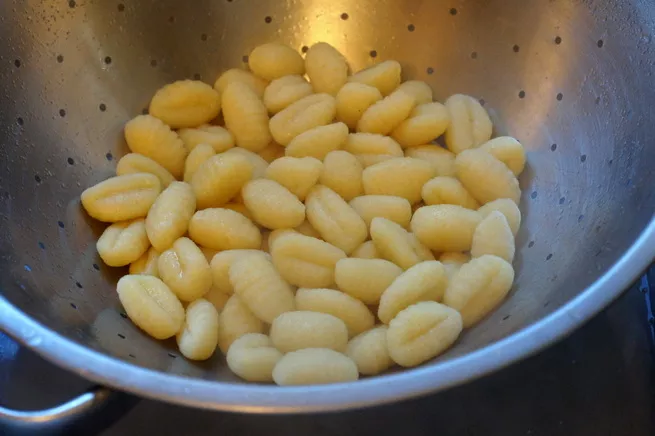 You could use the gnocchi now, but I like to allow it to dry on a kitchen towel so the gnocchi isn't starchy and doesn't stick to the pan.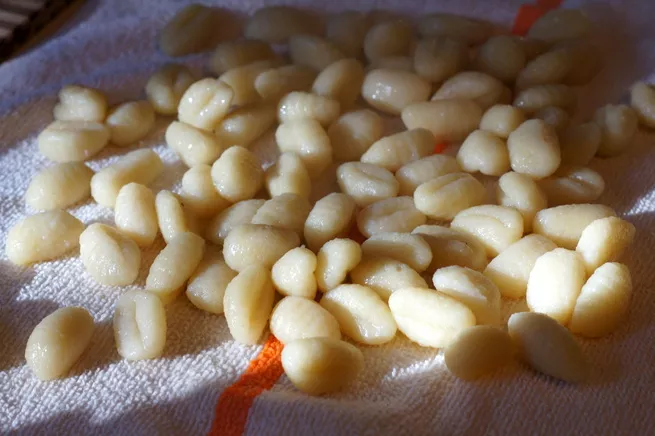 Over medium-high heat, melt the butter with the olive oil in a large skillet.
When the butter is hot and bubbly and starting to turn golden colored, add the sage leaves and stir, crisping them a bit.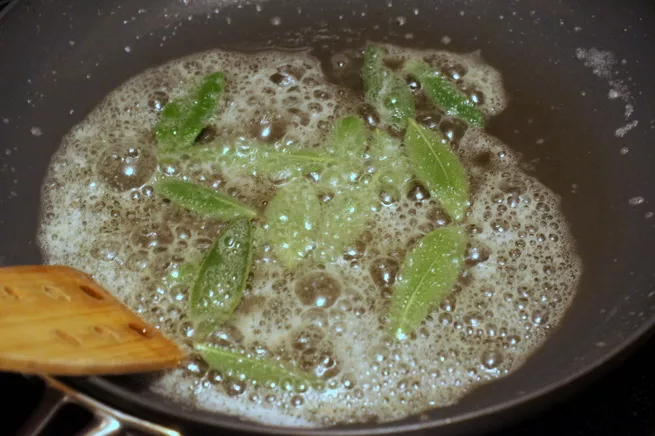 Add the cooked gnocchi to the pan and stir, browning the gnocchi a little. Try not to burn the butter! Season with black pepper, to taste.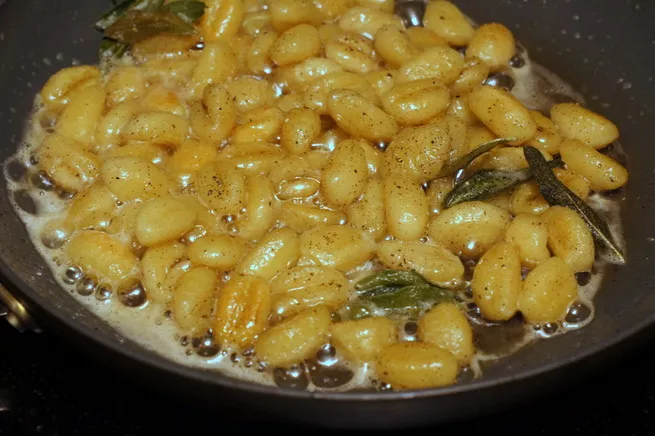 Serve immediately with freshly grated Parmigiano-Reggiano.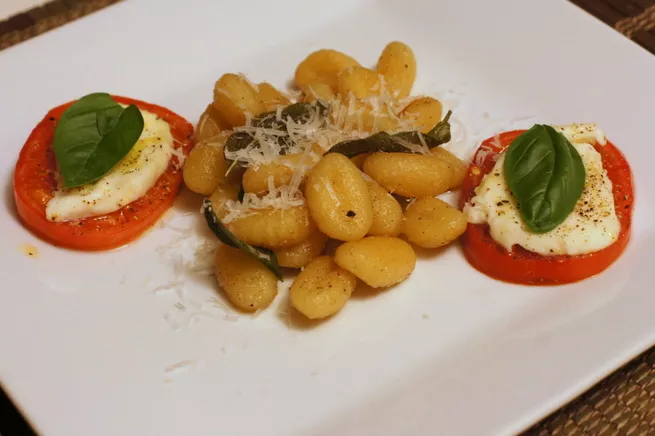 Photos by Ted Scheffler