Men's fashion has been underrepresented in Salt Lake City for a long time. I have to thank the late Bill Loya and his namesake store and Jack Barnard of the Chalk Garden for helping to drive fashion to our salty city long before Nordstrom moved to the City Creek Center and before Trax existed. The growth of downtown and surrounding areas, such as Park City and Station Park in Farmington, has brought more men's options. Say what you want about a man carrying a bag, but there is nothing as hot as a properly dressed man with an accompanied bag of equal style. Bags make a statement. Choose wisely because it says a lot about your style—just like your shoes. For a woman, a bag can complement or kill an outfit and the same rule holds true for men.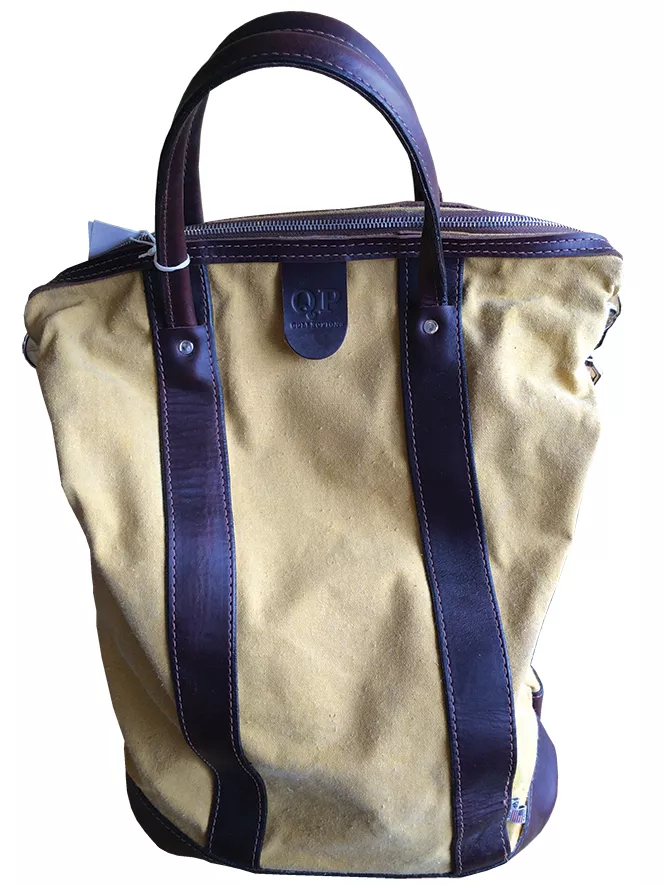 Helmet Bag, $215 from QP Collections available at Man Up (2155 S. 2100 East) Handcrafted in Provo by Quinn Peterson, leather handles and bottom, top zipper, canvas from discontinued military surplus, removable shoulder strap, back pockets. This option is both a little rock & roll and crafty.
Herschel Supply Co. Strand Nylon Duffle Bag in navy, $95 Bastille (Fashion Place Mall and Gateway Mall) Metal zipper, snap down sides, signature striped fabric liner. This is a very light, easy bag to carry, and is versatile enough to go from day to night and big enough for an overnight.
Filson Padded Computer Bag in Otter Green, $385 Chalk Garden Co-Op (74 S. Main, 801-364-4032) Filson is the "gold-standard manufacturer" for outdoor products. Padded laptop compartment on the inside, plenty of exterior and interior pockets, leather shoulder strap, zipper with fold-over closure in rain resistant fabric. This is the bag for those who need something durable, with mega-capacity. It's also outdoorsy and transitions from highbrow to low, depending on the user.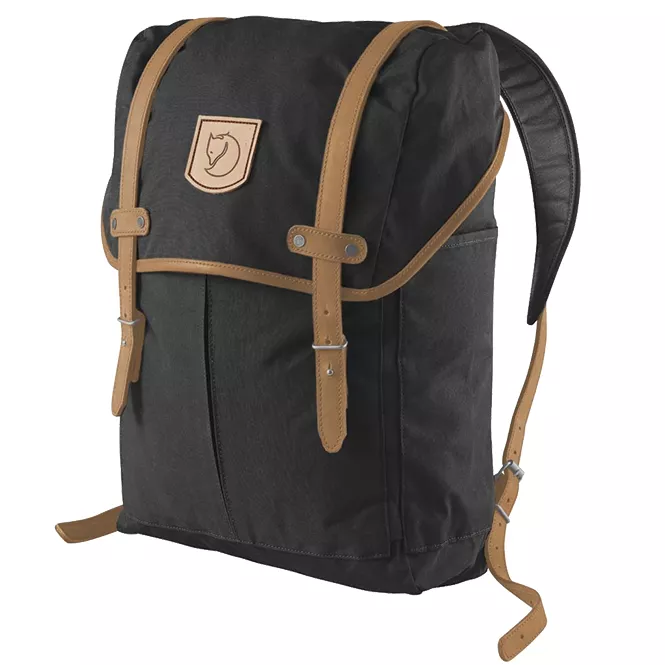 Fjallraven Rucksack No. 21 Medium in black, $180 Sports Den (Foothill Village, 1350 Foothill Drive, 801-582-5611) wind and water resistant, durable and waxed G 1000 fabric, large front and side pockets, padded bottom for laptops, inside has a snow-lock cinch, fold over closure with natural leather detailing. This is a grown-up back pack. Perfect for any occasion, business and camping.
Follow Christa on Twitter @ChristaZaro and Instagram @phillytoslc.