One of my favorite guilty pleasures is pasta with parmesan-cream sauce, usually called Alfredo. Some Alfredo sauce recipes call for cream, others not. I like both versions. Kids tend to enjoy the creamier style like this.
While it's very simple to make, the key to making great pasta Alfredo is using top quality ingredients. Real Parmigiano-Reggiano cheese is a must, as is high-quality pasta, cream and butter.
You can use any type of pasta you'd like with the recipe, I just happen to like hearty pappardelle.
This dish can be made in a matter of minutes: no longer than it takes to cook the pasta, so make sure you have all the ingredients prepped and ready to go before you cook the pasta.
Ingredients:


1 stick (8-oz) unsalted butter
1 cup whipping cream
Freshly ground black pepper
Salt
1 lb. top-quality dried pasta such as pappardelle
1 cup grated Parmigiano-Reggiano cheese, plus more to pass at the table.
Method:


In a large deep-sided sauce pan or skillet, melt the butter.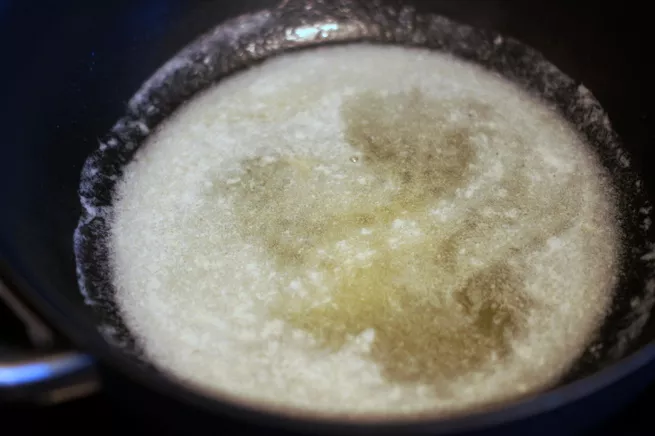 Add the cream and bring to a simmer.
Add ground black pepper to taste (I like a lot of pepper in my Alfredo sauce)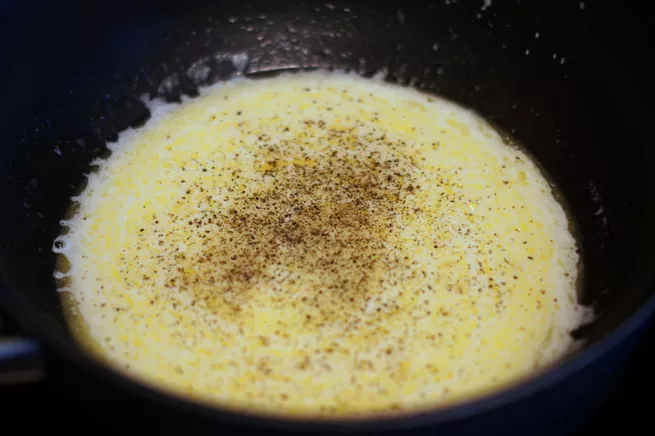 Cook the pasta according to package directions until just
al dente
in heavily salted water (2 tablespoons or so).
Reserve 1/4 cup of the pasta cooking water.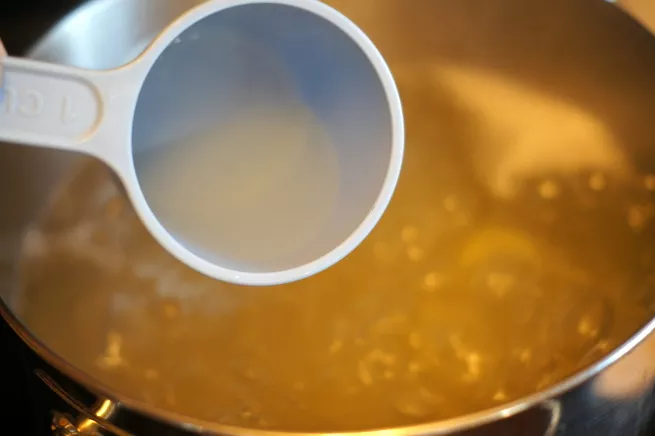 Drain the pasta well.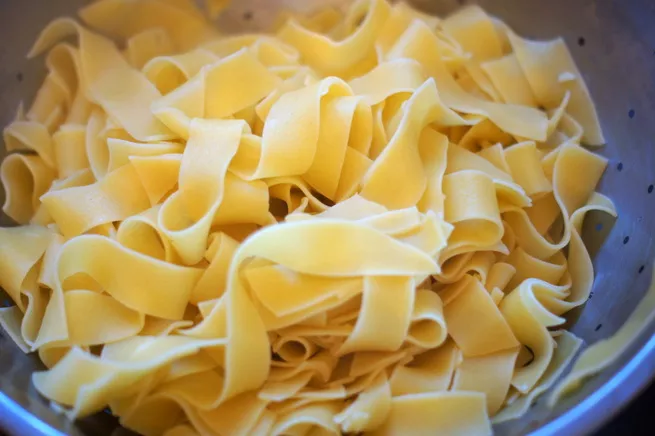 Add the pasta to the butter-cream sauce and toss well with the cup of Parmigiano-Reggiano. If necessary, use the reserved pasta water to loosen the pasta and sauce a bit.
Serve immediately with additional Parmigiano-Reggiano at the table.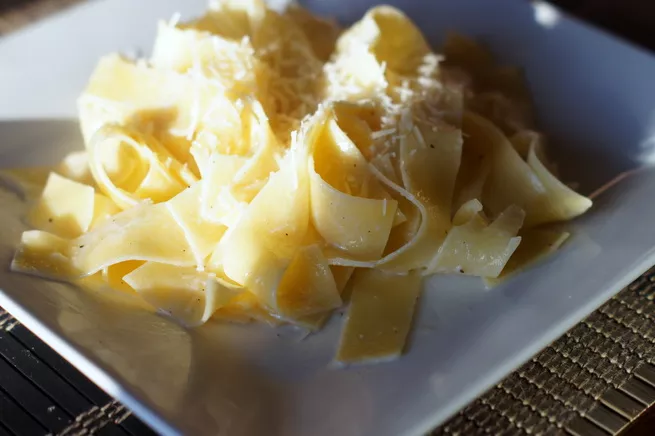 Photos by Ted Scheffler