I love the flavor of Greek-style gyro sandwiches, but the gyro meat I've purchased frozen from stores hasn't proven to be very good.
So, I decided recently to try making gyro meat at home. Surprisingly, it's a lot easier than you might think.
I used lamb for my gyros, but most Greek-American restaurants and gyro shops use a mixture of lamb and beef. So, feel free to use half ground beef (85% lean) and half lamb, or whatever combination you'd like if you're not a lamb lover.
I like to just put hot sauce on my gyros, but you can find lots of easy recipes for tzatsiki sauce online if you'd prefer that.
Ingredients:


1 lb. ground lamb (or a mixture of lamb at 85% lean ground beef)
2 Tbs. fresh oregano leaves
1 tsp. freshly ground black pepper
2 tsp. kosher salt
3 oz. sliced bacon, cut into small pieces
1 clove garlic, chopped
1/2 yellow onion, chopped into chunks
Pita-style flatbread (not pocket pitas)
Finely sliced red onion
shredded lettuce
chopped tomato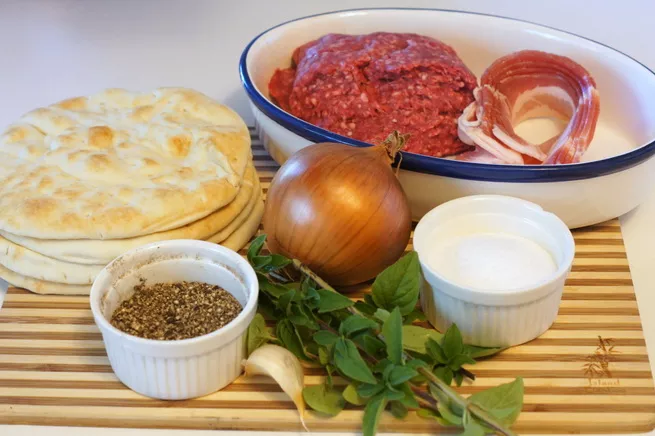 Method:

Place the ground lamb (or lamb and beef) into a bowl with the oregano, salt and pepper.
Mix with your hands until well-blended. Cover and refrigerate for at least an hour or as long as overnight to allow the flavors to meld.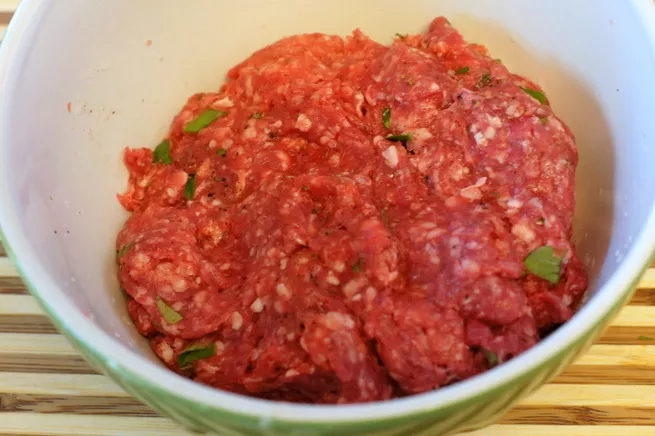 Preheat the oven to 300 degrees F.
Place the cold meat mixture into a food processor along with the onion, garlic and bacon.
Process the mixture for a minute or so, until it is fairly smooth and pureed.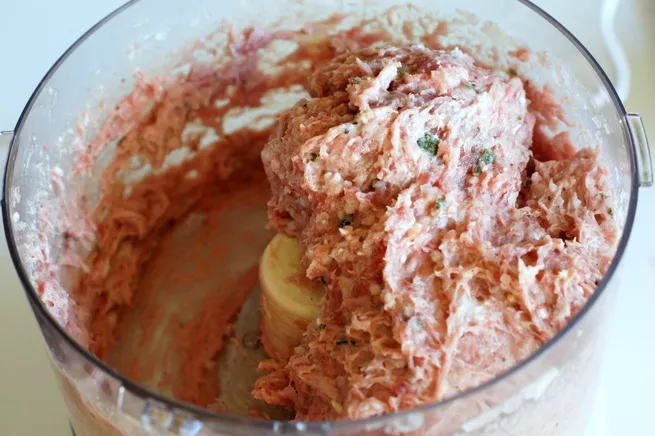 Using a spatula, dump the meat mixture onto a piece of foil atop a rimmed baking sheet.
Wet your hands with water and form the gyro meat mixture into a rectangle, roughly 8 inches long, 5 inches wide, and 1 1/2 inches high.
Bake the meat in the oven on the middle oven rack until it reaches an internal temperature of 155 degrees F. This should take from 30 to 40 minutes.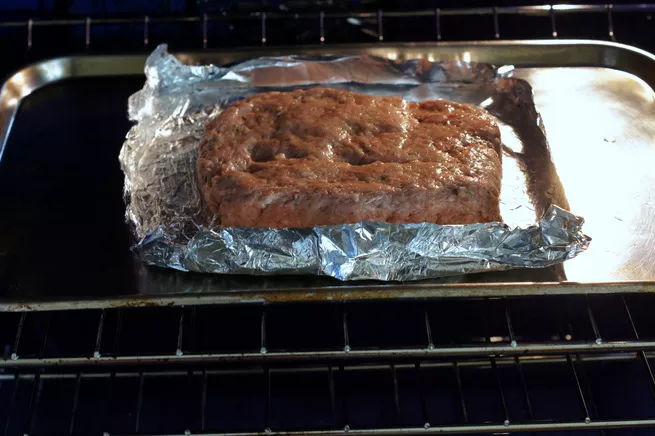 Remove the loaf from the oven and allow it to rest at room temperature for at least 15 minutes.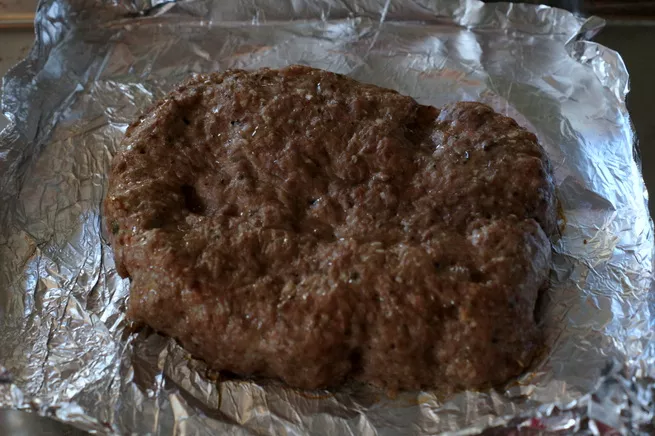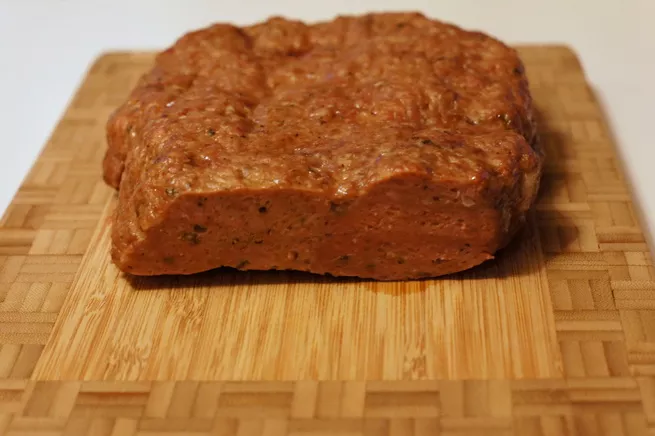 To make the gyros, slice the loaf into thin strips, crosswise, about one-eighth to one-quarter of an inch thick. Gyro meat freezes well so if you don't use it all, just wrap it up tight and freeze it for later.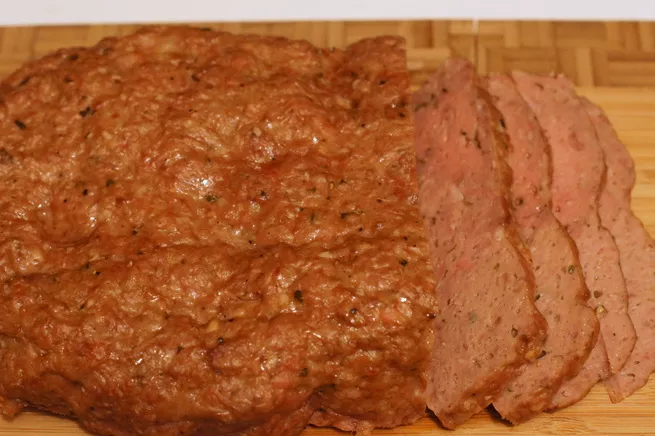 Place gyro strips flat onto foil on a rimmed baking sheet.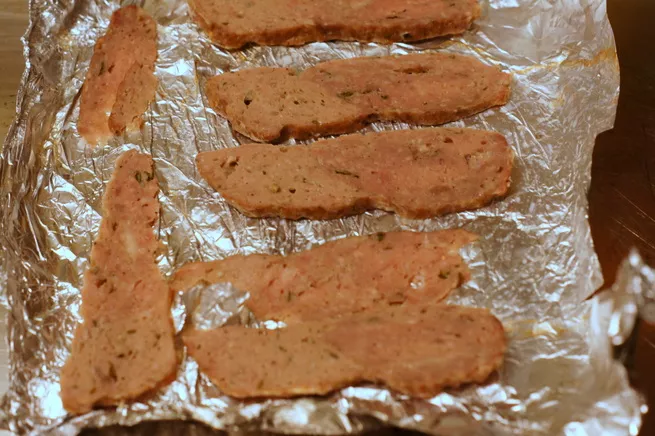 Broil the gyro strips on high until the edges are crispy and browned.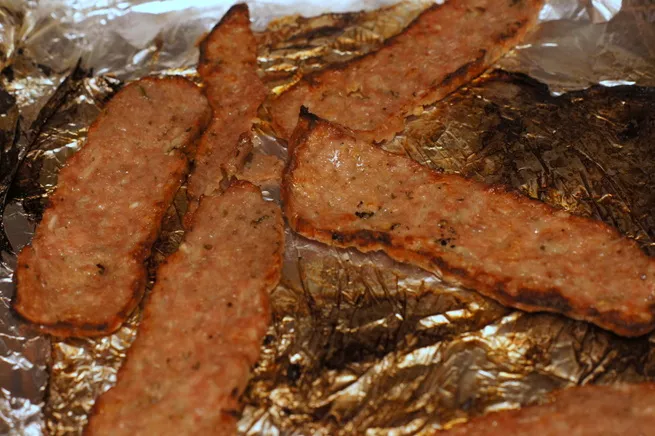 Heat the pitas briefly under the broiler to warm through.
Serve with garnishes such as lettuce, onion and tomatoes.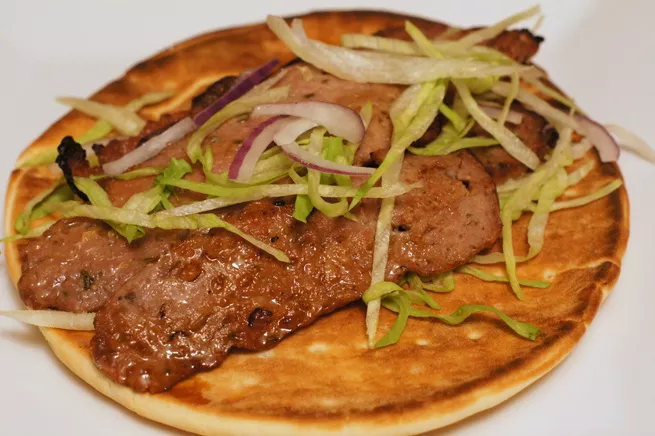 Photos by Ted Scheffler