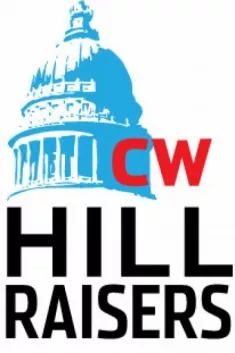 UPDATE:
A Medicaid expansion bill from Sen. Gene Davis, D-Salt Lake City, was heard on Thursday by an appropriations committee chaired by Sen. Allen Christensen, R-Ogden, who in the past, has been hostile toward talk of expanding health care programs.
In his brief comments before the committee, Davis extolled the benefits of helping vulnerable Utahns pay for health care. And he said the $344 million sum that would return the Utah if the state spent $51 million on the program was a good investment.
"I would say if I was offered $344,000 next year, I would find the $51,000 to get that money here," he said, whittling the numbers down to amounts understandable to hose without seven, six or even five-figure bank accounts.
Christensen—the only committee member to comment on Davis' Senate Bill 77—noted that if Davis were to receive his $51 million, the Social Services Appropriations Committee could just go home.
"If we pass Medicaid expansion, it would make our job simpler because our entire list of 70 requests would be gone because this would take precedence over all of them," Christensen said. "We could fund nothing else this year."
Davis then passed onto Christensen some wisdom from his grandmother. "As my grandmother used to say, 'If there's a will there's a way,' Davis said.
Regardless of the whether Davis' bill is funded, it could receive a hearing before a separate committee later in the session.
———
For years, state lawmakers have been promising to manufacture their own healthcare solution for the estimated 60,000 Utahns who are left out of the Affordable Care Act and cannot afford private health plans.
These promises, which have taken on an array of creative names such as the Healthy Utah plan, Utah Cares plan, Frail Utah and the Utah Access Plus plan—were unfulfilled, leaving poor Utahns to simply limp on without health insurance.
Through it all, Sen. Gene Davis, D-Salt Lake City, has called his Republican colleagues' bluffs. For each of the past two years, Davis has attempted on the Senate floor to float actual Medicaid expansion—a solution that has existed all along but is anathema to Republicans who don't want to take a dime from something called "Obamacare."
Davis' efforts have hit the same brick walls as the array of Republican plans. Now, though, Davis has put forward a genuine bill that, rather than dancing around outright Medicaid expansion, would simply expand Medicaid to the state's uninsured.
His bill, Senate Bill 77, will be heard at 8 a.m. Thursday morning by the Social Services Appropriations Subcommittee. This committee will likely zero in on the $51 million commitment that Utah would have to toss at Medicaid in order to receive $344 million from the federal government. Davis says this money would be an instant infusion of cash into Utah's healthcare systems.
Even if Davis' bill fails to advance from the appropriations hearing with a favorable review, he says it will have its day in a separate committee later in the session.
The bill would provide healthcare for those who make too much money to currently receive Medicaid but earn too little—roughly $15,000 for a single adult—to pay for a private health plan.
Davis adds that many of his fellow lawmakers might have been clinging to hopes that Congress would cast the Affordable Care Act aside, allowing Utah to forgo making a decision on whether or not its poor deserve insurance.
"These are people who believe that Congress was going to end the Affordable Care Act," Davis says of his colleagues. "My contention is that it's not going to end."
A common complaint from Republican legislators over the years is that Utah simply cannot afford to spend a dime on health coverage, as would be required to accept the hundreds of millions of dollars that Utahns have been sending to Washington D.C. for the past several years.
Davis says this simply is not true. He points to the enthusiasm the Senate has shown for a bill that aims to divert tens of millions of dollars destined for transportation projects to a fund that would bankroll billions of dollars in unnamed water projects as evidence that the state can easily afford to take care of its most vulnerable citizens.
The hearing will be held in room 30 of the House building.