The creative end of our entertainment scene knows no bounds, as anyone who has been reading this blog for the past eight years is aware. And as that community grows, sometimes it's hard to find support when everyone else you know is working on their own thing. Which is why it's awesome to see people make strides to offer a helping hand when they can, to move people in the right direction. Chloe Monson and Elaine Sayer recently started their own "I Support You" campaign as part of their new effort called The Creative Collective, which will also be producing an all-women zine soon called
Girl Germs
. We chat with the duo today about their individual projects and what they have to come on the horizon. (
All pictures taken by Michal Chaplin, shown courtesy of The Creative Collective.
)
Chloe Monson and Elaine Sayer
Girl Germs on Instagram
Gavin: Hello Chloe and Elaine. First thing, tell us a little bit about yourself.

Chloe:
I'm a local artist who mainly focuses on embroidery and illustrations. I have lived in Salt Lake City my whole life. I am constantly doodling and making things with my hands. I grew up surrounded by art and creativity within my family—whether it was cooking, working on motorcycles, painting, carpentry, sewing, making music, etc. My art is all inspired by badass ladies, comic
books
and tattoo flash.
Elaine:
I was born and raised here in Salt Lake City. I was a total control-freak as a kid, and being creative never came
easy
to me. Even into my adult years, I've struggled with allowing art to be art, and not this perfect idea. I spent the last year in Los Angeles chasing after a love-interest and other mindless adventures. That city gets pretty lonely, and while knee-deep in experiencing that, I'd like to say my creativity found me. I write poems, prose, short stories, and essays. I came back to Salt Lake City because it's a place to make art, friends, and be successful at both. That's the kind of energy I want to be smothered by constantly.
How did the two of you get into sewing and needlework growing up?

Chloe:
I actually didn't start embroidering until about a year and a half ago. I'm not sure how or why I started doing it, but I am so thankful that I did. My whole life, I have been living creatively through different media, but I never felt completely comfortable. All the years of journaling and doodling naturally transformed into my embroideries. Now, more than ever, you can see my personal style really shine through.
Elaine:
I just barely got into embroidery! I grew up in the church and always resented the idea of sewing and homemaking. Turns out, that shit is badass. It's also pretty cool when you've got a talented lady like Chloe Monson to show you the ropes. It's even cooler when you live with her and can steal needles from time to time. She has this little teacup full of needles, pins, and other sharp objects. It's absolutely terrifying. Don't fuck with us!

Would you say it was more of a hobby or a passion as you grew older?

Chloe:
I
really
hated sewing growing up. I think that I just thought I was too punk rock for it, but I took sewing classes in school because I needed the credit. But I hated every minute of it! But I was always, always making art.
When did the two of you first meet up and become friends?

Elaine:
We've known each other since we were teenagers, but it wasn't until after high school that we realized that we were basically soulmates. She's one of the only people I stayed in touch with after moving to Los Angeles. When I made the decision to move back to Utah, she was the first person I called. Now we live together in the coziest house and I can't believe we didn't do it sooner. She's one of the most talented people I know, so living under the same roof has been, in itself, pretty motivating.
Chloe:
One time I remember making [Elaine] write this essay for me while we were in school. I think that was one of the first interactions. I didn't know her at all. After high school, our friendship became so strong and effortless. We are basically each other's mothers, and she is one of my biggest motivators to work hard in every aspect of my life. At least once a day we sit down and tell each other that we are proud of one another. It's pretty damn cute. We are different in all of the best ways, and it's made us quite the dream team. I never realized how important it was to have such strong female energy. Now we're chock-full and using it in all of the best ways.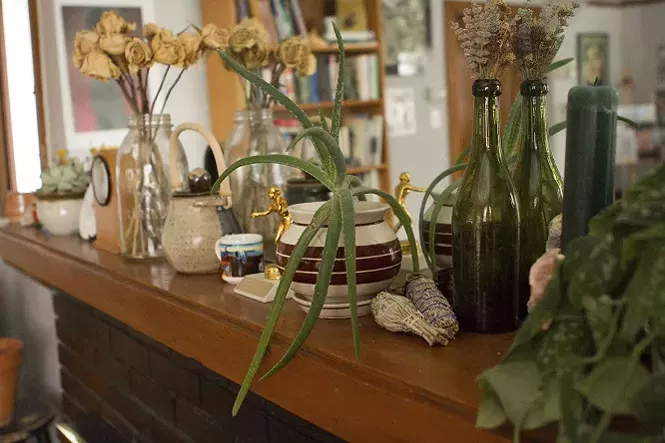 Chloe, what was it like for you launching Black Hole Needleworks and watching that business grow?

Chloe:
I just started the company for Craft Lake City last year, and I was shocked at the amount of support I received. I plan on doing the festival again this year, under Black Hole Needleworks, among my other projects. My style has changed so much over the past year, and I'm not quite sure what it's evolving into. But, it will be cool. That's for sure.
Elaine, you're a local writer and have been working on the Instagram feed for @PoemsOnPlaces. What have you been working on lately?

Elaine:
Yeah! I actually started Poems on Places back in Los Angeles. One morning, I wrote this letter/prose to my ex-boyfriend about being grateful for what my heartache had taught me and other feely things. I felt like maybe my experience could help someone else, so I taped it to a light pole, instead of giving it to him. I started doing similar things until it naturally evolved into an actual project. I started the Instagram and blog when I moved back and I've been posting ever since. Poems on Places is nothing more than a zero-cost way for me to put my poems out into the world, and a zero-cost way for lovely strangers to read them. Bottom line, there's no plan. It's honestly just really fun, and somehow rewarding.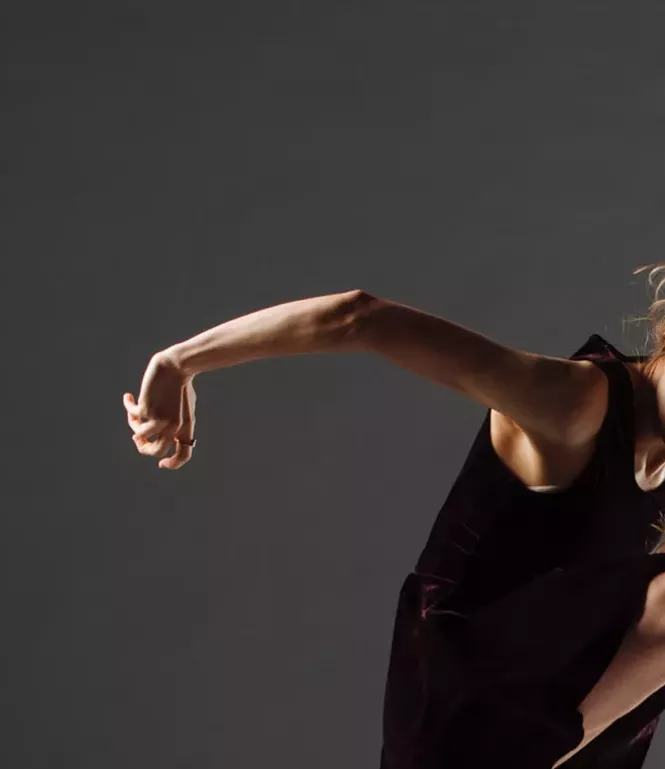 What was the catalyst for wanting to start up The Creative Collective?

Chloe:
You know, what's funny is the fact that it was just one person. Elaine had a conversation with someone who had such negative things to say about the SLC art scene. It was a huge bummer. We already had this entire idea on the tip of our tongues, but this person tied everything together. She got home that night and said, "I support you. That's it. I want to make patches." We were disappointed to know there were people who had such negative perspectives. We want everyone to know how much we genuinely support what they are doing. Making art is really hard sometimes and just the fact that we have a community that does it is pretty special.
What's the overarching goal for the collective, and what impact are you looking to have on the community?

Elaine:
Our goal is to help create and guide local support for artists. We have a website currently
under-construction
and should be up soon. We are going to write posts, share artist's information and projects, create calendars, and so much more. We want to carry an online presence, but more than anything, we want the collective to be a mentality. We want to be a group of people that has unconditional support for artists in Salt Lake City. This city has room for everyone to flourish and it's about time we started acting that way. Everybody's cheerleader, nobody's competitor.
One of the things that caught my eye was that you launched a campaign called "I Support You." Tell us a little bit about that.

Chloe:
The idea around the patches that say, "I Support You," is just to help focus what we're doing. We mean it, too. WE SUPPORT YOU and so should everybody else. How cool would it be if we could all start wearing them around?
You told me that you've also released a zine called Girl Germs. What made you decide to do that, and what is the magazine focused around?

Elaine:
This is our little baby! We are so excited and basically glowing inside out.
Girl Germs
is a submission-based multi-media zine for all of the ladies in Salt Lake City, Utah. We had both been wanting to work on zines for quite some time, and it was something we always talked about collaborating on. The idea for Girl Germs came very naturally, but we are still in the early stages. There are so many talented women in this community, but we aren't the best at being supportive. We hope to change that and only enhance the powerful group of female artists that already exists. The deadline for submissions for edition #1 is March 1st. We hope tor release it sometime in April. We are working out the kinks, but we hope to share the info for a similar zine series for everyone in SLC sometime soon. Rumor is,
there's
some pretty talented fellas out there too.
For those who wish to contribute to the magazine, how can they reach out to you in that regard?

Chloe:
It's super easy! Just email us at
girlgermsslc@gmail.com
and we can answer any questions. We can't promise that the submission will actually make it into the zine because we've already gotten so many gals interested. But, we will love you and support you either way. Plus, we are swooning over the excess amounts of babe-art taking over our inbox. Please, please, please get involved. We are doing our best to incorporate everyone in some way. We will also be having
release
parties, craft nights, etc. Everyone is invited to those, whether your submission was put into the actual zine or not. Like we said, our main focus is on the community.
How can people get involved with the campaign and the collective to help both of them grow?

Elaine:
Honestly, just email us! We are still working on The Creative Collective, but once it's up and running, we'd love for everyone to
be
involved. Let us know if you want a patch, because that's one of our main priorities right now. We are selling them for $5 and we'd love for everyone to wear them around. That idea is insanely heart-warming to us both.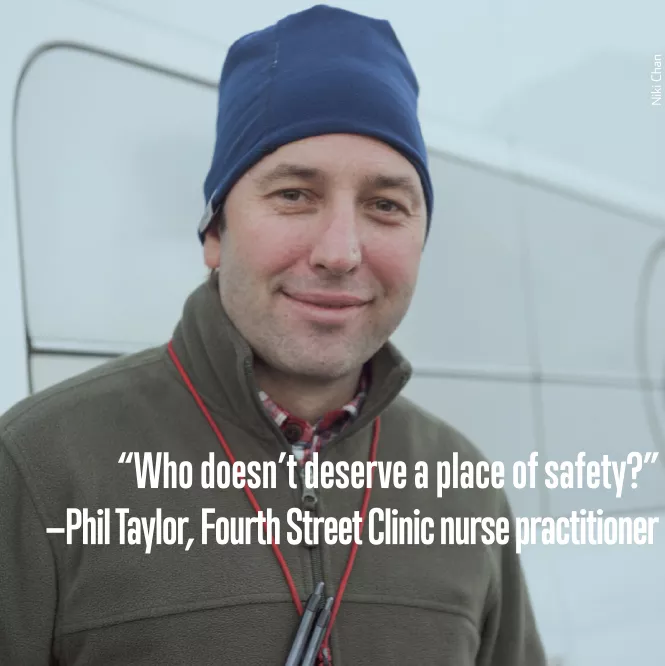 What other projects are the two of you looking forward to doing in the near future?

Elaine:
Oh man, all of the projects. We are working on some different
zines
incorporating Chloe's drawings and my writings. We are working on different prints, patches, and other accessories to incorporate into
Girl Germs
and The Creative Collective. We can't tell you too much, but you can sleep at night knowing we don't plan on stopping this creative flow anytime soon. We'll be working on projects until further notice.
What can we expect from both of you and Black Hole over the rest of the year?

Chloe:
My boyfriend, Mark Jones, got a lathe for Christmas. He spent the last month stealing Christmas trees from the streets and has been busting out these amazing cups and bowls. It's crazy and we have no idea how he does it. I've been painting little faces on them and they are turning out to be pretty lovely. Hopefully, we will have some ready for Craft Lake City this year, among other things. As far as Black Hole goes, I'm teaching an embroidery class
with
Craft Lake City in May. I'm constantly working on personal projects and lately have been swamped with commission-based work. No complaints, though.
Elaine:
I'm constantly working on new writing pieces and hopefully collaborating on some different projects here in the near future. For now,
Girl Germs
and The Creative Collective are our main priority, and we are working hard to make sure they both flourish.