The array of video game companies that have taken up a home in Utah aren't just making them for home console or computers, a good many are hard at work developing apps that people can easily download and play. One such company is Random Breakfast, who just barely put the finishing touches on a game titled Step Pets, which has finally passed its testing process and is now avaliable on the iTunes store. Today we chat with the founders and entire development team about the company and the game. (
All pictures courtesy of Random Breakfast.
)

Binoy Mohanty, Tim Cooley, Eleora Nelson & Topher Nadauld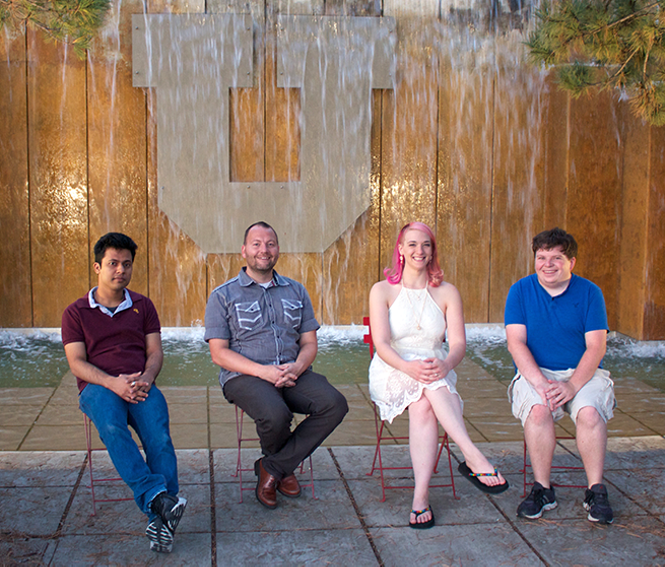 RandomBreakfast.com
Gavin: Hey everyone, first thing, tell us a little bit about yourselves.

Tim:
My name is Tim Cooley. I am the CEO and founder of Random Breakfast. I have done a lot of different things in the past. I worked in sports medicine, was an online marketing, built jet engines and now I build mobile games. I really like learning and I keep finding myself in fun challenging positions.
Topher:
I'm Topher Nadauld, Producer at Random Breakfast. I came to Random Breakfast with a Civil Engineering degree and a Masters in Entertainment Arts and Engineering from the University of Utah. Being creative helps balance my technical side. A game needs both technical for coding and creative for art. My background helps with developing games at Random Breakfast.
Eleora:
Hey! I'm Eleora Nelson. I'm a co-founder and the lead artist for Random Breakfast. I love watching cartoons, drawing digitally and singing heavy metal. I adore mobile games and want to keep making them for our awesome company.
Binoy:
I like to learn stuff. I go blank when I have to talk about.
What first attracted each of you toward gaming and what were your favorite titles growing up?

Topher:
I was attracted to gaming by the worlds that it can take you too and what you can build. Some of my favorite titles are
Roller Coaster Tycoon
,
Halo 3
and
Sim City
.
Eleora:
I've always loved gaming as a whole, not just video games. I think it's a great way to have fun and be social with friends. As a little girl, I played
Dungeons & Dragons
with my friends and family. I also got into board games as a young adult, which is where I got some of my first professional experience as an artist. But if we are talking about video games, I really got into the
Mass Effect
series as a young adultling.
Binoy:
My favourite game is
Thief: The Dark Project
, but my first attraction to gaming was the behavior of the guards in
Thief
. The artificial intelligence that controlled the nonplayer characters in the game was fascinating.
Tim:
I have always enjoyed gaming. I think I like the competition side of it. Can I hit more home runs than you? Can I dodge all the bullets? Can I get to this next level? There was always this element of trying to figure something out and then beat myself. My favorite games growing up were
Mega Man
,
Dr. Mario
and I really liked
Track and Field
for Nintendo. Now that I am older I like
Rock Band
and
League of Legends
. I like games that are social and have a strong community, even though I just like to watch and not participate.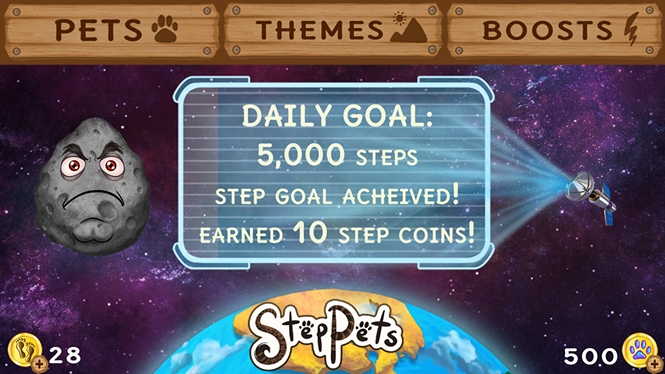 What eventually sparked your interest in game design?

Eleora:
I thoroughly enjoy video games, especially mobile games. The first game I really got addicted to on my phone was My Singing Monsters. The thing that really attracted me to this game was it's incredibly beautiful digital artwork and animation. I was immediately inspired. I thought "I want to make awesome art for games like that!" That's when you start to look at how a game is designed on a page by page basis, and you see the game in a completely different way. You notice more about what the people did to make that game, instead seeing the game through a user's perspective. It's absolutely fascinating.
Tim:
I kind of fell into this industry. I have been following gamification of health for the last seven years. I gave a presentation on how to use the Wii for rehabilitation back in 2008/2009. So the concept of using games for things other than the game has always fascinated me. In 2010 I walked into a board game store, I think I was getting a Christmas present, and I saw a stupid game. The mechanics were lame, yet they were selling it. So I went home and started designing a board game. I really enjoyed this process of balancing and learning. Then letting people play my idea and seeing their reactions to the game. It was incredible and so was the community around it. So I build this game and then noticed how well the concepts of the game matched with the gamification of health, so I combined them.
Topher:
A librarian told me about the Entertainment Arts and Engineering program at the U. I looked into it and how it would fit into what I like to do. It is another form of movie making.
Binoy:
My interest in game design came from creating an immersive experience to enhance player's mental and emotional states.
Did each of you attend college or were you more self-taught in your particular fields?

Topher:
I attended the University of Utah for both of my degrees. I'm self-taught in Editing and movie production.
Tim:
I have three degrees, BS in Athletic Training, MS in Sports Medicine and an MBA. The interesting thing about what we are doing is that even though we all have degrees 90% of what we are doing is self-taught, because we are making it up. There are elements that we have learned in school like how to make a balance sheet or negotiate a deal, but how do you make someone feel happy, entertained and challenged and then want to do that again. Games have been around for years and no one has this formula. Additionally, I am learning how to code right now,
Team Jumper
, is a game I coded mostly by myself with the guidance of Binoy, when I got stuck. I think the greatest part about our team is that we all have a great wealth of knowledge and we are not afraid to learn something new.
Binoy:
Mix of college and self-taught.
Eleora:
I guess I am the odd one out on this subject, seeing as everyone else has been to school. I didn't go to school for art, and I am completely self-taught. The internet is an amazing place, my friends.
How did the idea to start up a gaming company come about, and where did the name come from?

Tim:
I will give you both stories. The real one and the one that makes us sound cool. The cool one: Games us a lot of randomness to keep them fun and challenging and breakfast is health and the most important meal of the day. The real story: We sat in a room for three hours trying to name our company. We wanted to to be something that mean do more. During a conversation I mentioned to the team I have a "random breakfast" with the CEO of Under Armour (which never happened). Binoy, our engineer, said "That's it!, Random Breakfast." And that is how it was named.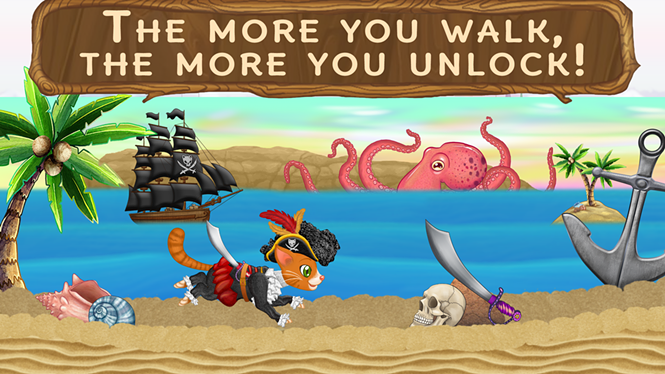 How did you all find each other and eventually become friends and colleagues?

Tim:
Binoy and I met at a meeting for the Entrepreneur Club at the Lassonde Entrepreneur Institute at the University of Utah. Over a summer we were discussing how to improve the club and I told him about a stupid idea for a game to help people walk more. Five minutes later Binoy calls Topher and our team got started. We needed an artist and through connections I had from designing board games Ellie joined our team and we have been working together ever since.
What was it like first starting up the business and getting to work?

Tim:
It was fun, exciting and crazy. There is so much learning that needs to take place. How do you for a business entity? What kind? How do you split equity? What does that look like now and then in five years? How is the business doing? What do I need to keep track of? How are we doing on funding? Then you have to build the thing you want to build. Every day is just a grind, but incredibly fun.
You've been working on an app game since starting up, tell us about StepPets.

Tim:
StepPets
is pet collection game. Jacuqes, the evil asteroid, attacked the planet and has basically destroyed it. The game is a side scrolling runner, similar to Mario(ish). What is unique about this game is that players can walk to earn items in the game instead of spending money.
What was the process like for each of you in developing the game?

Topher:
When producing the game you have to consider if the scope meets your time limits, the available resources and the overall goal for the project. Iterating on the design can be the best thing for the game but can cause the team to crunch if you are on a deadline. You have to have an exceptional team to handle the stress and pressures game development puts on you.
Eleora:
It was definitely a learning process the entire time. Some days it was frustrating because you felt like everything was going wrong. Then you had days where you learned how to do something in a new and optimized way and it felt so awesome! We're still learning every day, but I really wouldn't want to change that.
Binoy:
Fulfilling. That's the only word that comes to my mind whenever I think about the game dev process. A lot of burning and churning that culminates in a sense of great satisfaction at the end.
Tim:
I mostly worked on mechanics. How do you balance out the math in the game, rate of earning coins to playability? I also did a lot with tying in the health side of the game. I also was the business side of the company doing all the things no one else wanted to do. I think we all had huge hands in this game, each contributing to the vision. I don't think anyone one person can say "That was my idea." It took being honest with feedback to scrap ideas and come up with new ones. We have a saying, "That is a 2.7 build." This just means that any idea is possible and we will put it in a later build, but right now it won't work or maybe it will, who knows.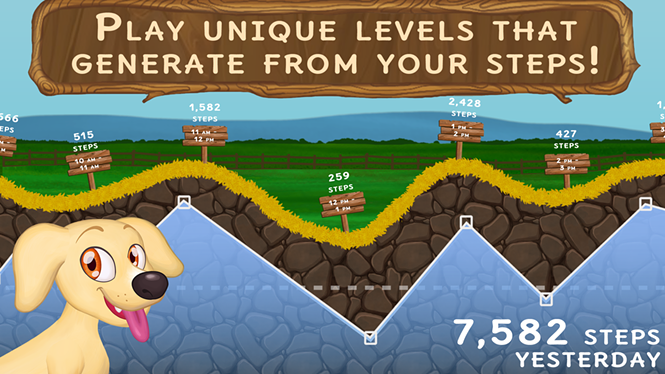 For those who may not understand the development process, how long did it take to complete the game and why?

Tim:
I think the first thing people need to understand is that like many art forms a game is never finished, it is shipped. We launched
StepPets
, but it is nowhere near completed. We have learned so much in its development that we want/need to go back and clean those things up. But to answer the question, we started the concept for the game in the summer of 2014 and launched the game in December 2015, so a little over a year and a half. The beginning took the longest. Topher, Binoy and I were all in graduate school, so we were only able to work on the project on weekends, maybe. Once we had funding and school was over we were able to focus on the project full time. We ran into a lot of issues. How do you connect steps to a game? How do you make this a fun experience? How do you make a pet jump up a hill? All of these things hadn't been done before, so we had to make them up. This took time. Then we had to learn about what makes things fun and then build pages. Believe it or not User Interface design takes forever. There is a saying in game development that 90% of the work comes from the last 10% of the game, otherwise known as polish.
I heard you beta-tested it in Australia first. What was the response like?

Tim:
Well this was a fun experience. We actually have no idea what our response rate was because the game was broken and we didn't know it. After the tutorial the game would freeze. It didn't do it when we tested the build, but for some reason on the live build it froze. So we spent a month trying to get data, but no one could actually play the game and no one told us.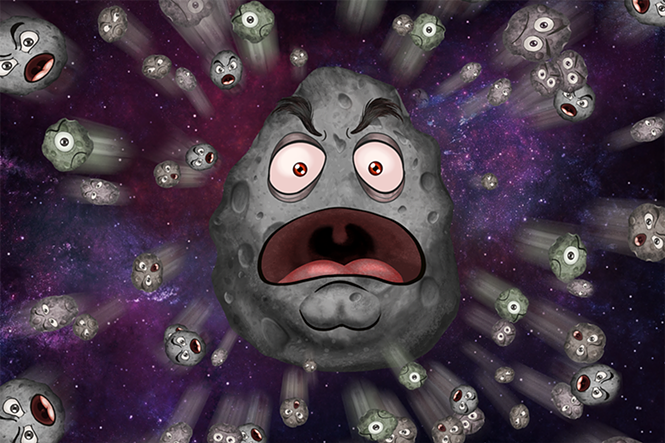 When can we expect to see a U.S. release and what will the game be going for?

Tim:
StepPets
is currently available on iOS. We will be making many changes to the game and then launching it on Android without the health component in the next few months.
What's next for you guys as far as game development?

Tim:
We are actively looking for investment to build the health side of this company. We proved that we can launch a game and are in the process of launching two more games,
Team Jumper
and one yet to be named, but it will be awesome! We plan to keep launching fun games, some themed under
StepPets
and other completely new. Or goal is to make games that are emotionally appealing and remarkable, meaning people will want to talk about them because they are cool. We have a long way to go to make this happen, but we are excited about the journey.
What can we expect from each of you and Random Breakfast over the rest of the year?

Eleora:
We're going to be working on redesigning
StepPets
, our game that's already in the app store, as well as releasing some smaller games. I'm super excited for all the games we have in the pipeline. I can't wait until they are fully developed and out in the stores!
Binoy:
A lot of mistakes from trying out new things.
Topher:
We are working on several games currently.
Team Jumper
will be out on iOS and Android shortly. We are continuing to work on
StepPets
and release new updates.
Tim:
We are still plugging along. Our goal this year is to nail down the health side of the equation, it is why we built the company the way we did. I hope to get better at coding so I can better prototype ideas. I think it will make me a much more rounded CEO if I know how to do what is being done. We also hope to get involved with some accelerator groups or organizations to help us create connections with the health industry to try out our unique approach to health and wellness. We also plan to launch really fun games. We will keep learning what that means, but we hope people look forward to what we release and hope that we can start building a little community of our own.