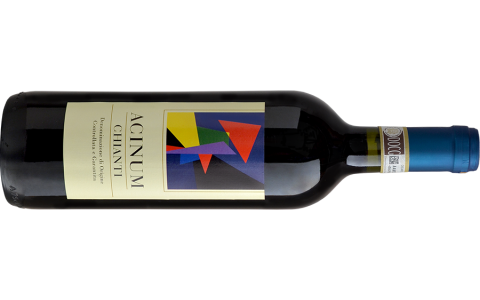 I had to get out my reading glasses the first time I picked up a bottle of
Acinum Chianti DOGG
at my local wine store. The price couldn't really be a mere $6.90, could it? Yes it could; and is.
Acinum is an Italian wine producer imported in the U.S. by Italian wine expert Fabrizio Pedrolli. I'm a big fan of Acinum Valpolicella Ripasso DOP and Acinum Soave Classico DOP, which come from the Veneto region, but those wines sell for considerably more than Acinum Chianti, from Tuscany.
I'm not certain of the makeup of this Acinum Chianti DOGG, but I'm guessing it's 100 percent Sangiovese. This is a great pizza wine: light-bodied with blackberry, cherry and spice notes, plus good complexity and finish – remarkable for the price.