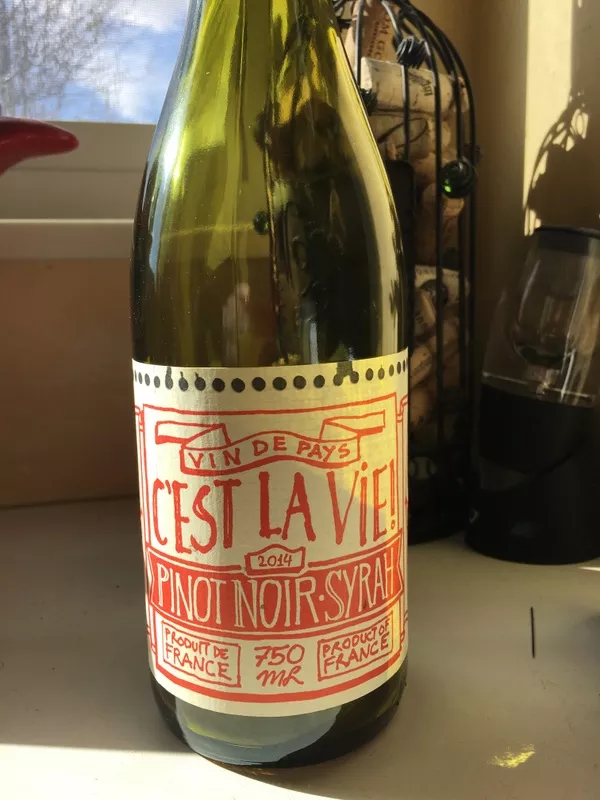 Having just returned from a couple of weeks in France, I naturally was drawn to this new (to our state), inexpensive French
vin de pays
called
C'est la Vie
($10.99), from Languedoc-Roussillon.
It reminds me a lot of the
everyday
, no-fuss wines that the French drink daily. C'est la Vie ("that's life" in English) is an uncommon blend of Pinot Noir and Syrah which comes from the estate of renown French winemaker Albert Bichot.
Think of it as a meeting of the minds between Burgundy and the Rhone Valley.
It's medium-bodied - a tad meatier than Beaujolais - with ripe red berry flavors and a peppery finish. I'd call it a "
bistro style
" red wine that's food-friendly and versatile enough to pair with grilled salmon, cassoulet, and steak
frites
.
It's a nice reminder of my recent visit to France. .