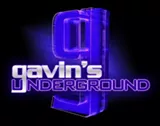 2100 South is slowly becoming a hotbed of local entertainment activity again, despite the area's best efforts to look like another gentrified outdoor shopping mall. When you start walking beyond the boundaries of "Sugar Meh" (as
its
starting to be called), you'll find bars and shops that have become the new personality of what once existed over a decade ago. One particular group of shops have become a focal point in recent months, as Love Street Salvage and Daley's Clothing both house a new all-ages music venue underneath them called The Borough. Today we chat with all of the people involved with both shops about their respective businesses and the venue in general. (
All pictures courtesy of Love Street Salvage and Facebook.
)
Kristal Welsh (pictured), Spencer Daley, Andres Escobar & Michael Paulsen
Love Street Salvage
,
Daley's Clothing
&
The Borough
on Facebook
Gavin: Hey everyone! First off, tell us a little bit about yourselves.

Kristal:
Hi, I'm Kristal and I'm the owner of Love Street Salvage. I've been in Utah for about 12 years, I live here with my husband and two teenage daughters.
Spencer:
I'm 21 years old. I dropped out of University of Utah's business program a little less than two years ago when I started Daley's Clothing. I'm originally from Highland and I moved to SLC three years ago. In my time away from Daley's Clothing and The Borough I enjoy zoning out, being with my girlfriend Rachel and two cats named
Meow Meow
and Ula, long-distance running and traveling.
Andres:
I'm 21 years old. I was born in Colombia and raised in Germantown, Maryland. I will be graduating from Westminster College with a Bachelor of Arts in Communication April 2016. I plan on working in branding and advertising. I enjoy the outdoors and dogs and secretly want to be a florist. I value the people I'm around and appreciate the collaborations and artistry that is found amongst them. Check out my website
EscobarMedia.com
.
Michael:
I'm 21 years old and currently studying Film at the University of Utah. I work a few jobs—I'm a graphic designer/colorist at a local film studio called Combat Films and I work part-time as a production assistant at Garwoods Ginger Beer. I have a passion for all things local, including artistry and business. I'm avidly involved in the local music scene—presently involved in multiple projects around SLC.
Prior to your current businesses, what had you each been doing?

Spencer:
I worked full time at
University Credit Union
, went to school part-time in the evenings and every other day I would work nights as a busser at Tucci's Italian restaurant.
Andres:
Being a student, primarily. I also worked at the admissions office at Westminster, and currently design and manage
Spantimes.com
, a Spanish newspaper that since 2013 has been circulating through Utah and Florida.
Kristal:
Before opening a physical location, I was an office manager in a nursing facility by day and an Etsy seller by night!
Kristal, how did the idea of opening up a vintage shop come about?
Kristal:
I was very unhappy in my corporate job. I was so tired of all the office drama and politics, so tired of someone else telling me what to wear and say. I was ready to leave that
job,
but didn't want to start another job only to be unhappy again in a couple of years. I had always worn and collected vintage
clothing,
and dreamed of owning my own boutique. That was what I wanted to do, but was kind of scared to jump in. One day while I was complaining about my job to my husband, he asked me why don't I just do it, just quit and do what makes me the
most happy
. He told me I had all of his support in this, and that everything would be okay. How could I say no to that? I put in my two weeks' notice and went for it. I started out just focusing on online sales but soon became depressed being home all the time by myself. I missed people and having somewhere to be. I decided it wouldn't hurt to look and see what was out there as far as retail spaces go, to see if it was something I could even afford. I found my space in Sugar House, which was in the lower level of One World Gifts on Highland Dr. It seemed perfect, although small; I liked the vibe of the store upstairs and I could definitely afford it so I went for it!
What was it like for you first opening up and establishing yourselves?
Kristal:
It's been hard! It's like you can't afford to advertise unless you've got people coming in, but you can't get people to come in unless you advertise. Social media is a great help in this, and word of mouth has been my best friend. Since moving to a larger, street-level space, business has been much better!
How do you go about finding the items you decide to put on sale?
Kristal:
I am always looking. I'm always out at estate sales and stopping by all my favorite thrift stores almost daily. We also buy and do trades, so sometimes it comes to me! I also use eBay to source some harder to find pieces. I only carry true vintage, so sorting it out from all the reproductions that are out there is a job in itself! I try to find unique pieces that you can work into your everyday wardrobe. And I also try to make them affordable to everyone!

What eventually led to the move, and how did you come across the spot on 2100 South?

Kristal:
My lease was coming to an end at the first location, and I also knew that the building I was in would eventually be torn down, so I had no interest in staying there. I had felt really unsettled there ever since I found out about the demolition that was supposed to happen eventually. I started putting the word out that I was looking for a new space, I was kind of hoping to get into some kind of collaborative situation. One day, I was driving down 2100 South and saw the "for lease" sign on the old Southern Thunder Tattoo shop, which was also right next door to Daley's. How perfect! Spencer and I were already friends, sending people to each other's shops, so I thought that would be an awesome space! It's
funny,
because I went in to talk to Spencer that night to see what he thought. He said he and his friends had been talking about using that space for a music venue downstairs and were looking for a cool shop to move in upstairs and share the expenses, and that my name had come up when they met that morning! Meant to be, I think. I saw the space that night, and it felt like mine already. It needed a lot of work but I've always had this ability to see something for what it could be with a little design and elbow grease and make it happen! The holidays were a blur; my husband and I spent every hour we could getting the renovations done. We opened up January 8. Now we've got The Borough downstairs and Daley's next door. It's a great area to shop in.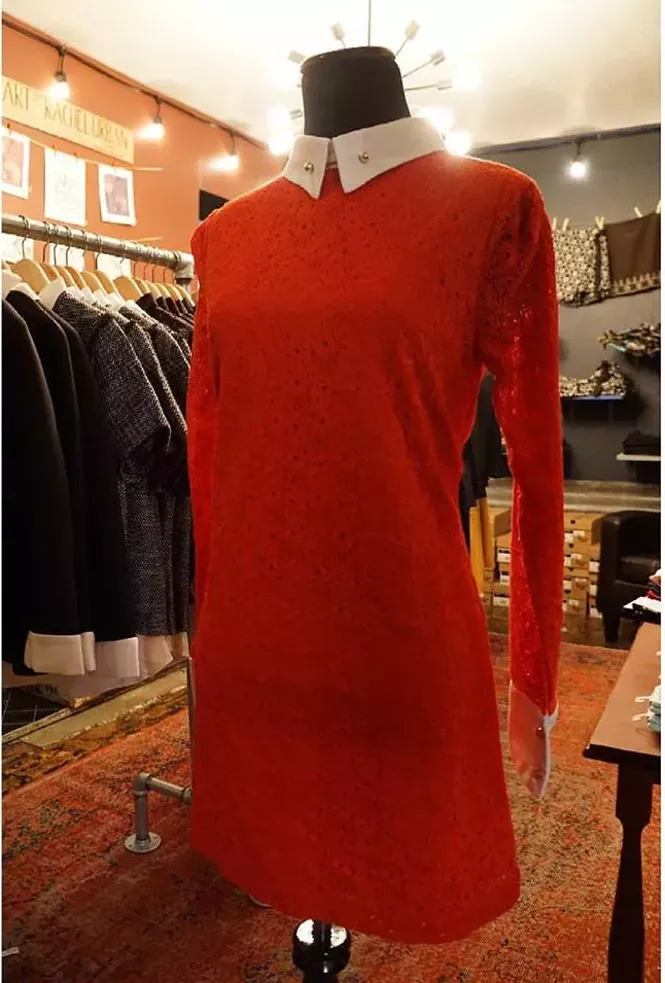 Spencer, what made you decide to open up a men's fashion shop?

Spencer:
When I was 15, I became deeply entrenched in Salt Lake City's downhill longboarding scene. I was sponsored by a local longboard company called Velo Trucks and rode in the IGSA and Coast longboarding event, which is the equivalent of being professional/amateur. While doing those events, I thought, "Shit, there's no money in this sport, how can I make some money off of this." I realized that I could easily start screen printing the t-shirts that these skate companies frequently would give out at events. So at the age of
16
I started Salt City Printing. As I started to make decent money printing shirts for clients, I realized that I didn't like screenprinting
anymore,
and that the sweetest gig would be in t-shirt distribution. So I went to a couple trade shows to see what that industry was like, and I hated it. It was totally not what I wanted to be involved in, but while at one of the trade shows called Project Vegas, they messed up my convention badge and gave me an all access badge. So after becoming bored of the clothing sourcing side of the convention, I decided to venture into the other half of the convention meant for retail buyers, which I wouldn't have been allowed into otherwise. I found it to be extremely interesting and it was my first look into the retail clothing industry. I eventually had to shut down my Salt City Printing operation at the end of my junior year of high school. During my senior year,l I attempted to drop out of school to go travel. I spent a month in New Zealand where I really started thinking about opening Daley's Clothing. When I came home I went back to school and got a real job, but always knew I would eventually start Daley's Clothing.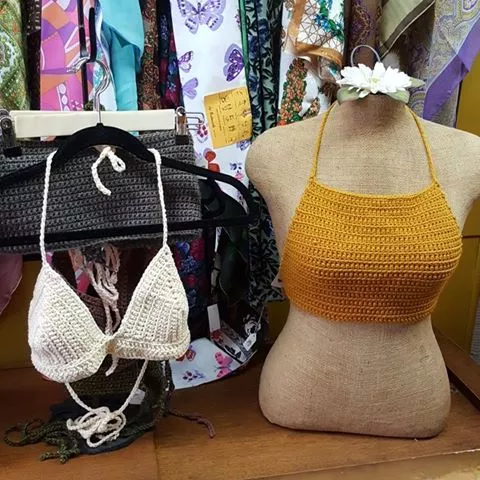 How was it for you putting together your inventory and starting up your first year?

Spencer:
When we opened our shop, our inventory was mediocre at most. We carried vintage clothing in the beginning that Rachel and I hand picked In L.A. In addition to that, we had a small section for our Dr. Martens and Kill City Clothing products. When you walked into our store, it felt as if you were stepping into someone's Living room, and our nearly windowless shop didn't help break the awkward tension between the customer and us. Our sales were doing terrible, and I knew we had to do something to make the shop more inviting. I started inviting every customer that came
in to
play
Mario Kart
out on the shop floor with
me,
and had a running deal that if they beat me, they would get 15% off for life. The
Mario Kart
promotion did boost sales, but it still wasn't enough. We need more inventory if we wanted to make it. However, the money to do so just wasn't there, and we could only limp along for so long before we would have to close. I spent May to August trying to obtain some kind of loan. By the time mid-August came around, I had written three different versions of our business plan, each over 30 pages in length, that depicted everything we would do as a shop for the next 10 years. We finally got the money we needed to expand our inventory. Since we had over six months of operating, we were able to set up accounts with companies that were originally out of our league. We started bringing in brands like Ben Sherman, Levi Strauss, Original Penguin and more. In early November, we decided to stop doing men's vintage and bring in new women's clothing instead. Our women's brands are Sister Jane, Motel Rocks and Dr. Martens for now, but we'll be expanding it soon.
How did you go about incorporating an art gallery into the space? How do you decide who to display?

Spencer:
We feature local artists in our store, primarily my girlfriend Rachel Urban, who is an extremely talented artist. However, the real art gallery is still in the making. Coming this fall, we're opening a 24-hour art gallery in the alleyway that runs parallel to our shop. This gallery will feature up-and-coming local artists and will be decided via submissions. The gallery will operate as a not-for-profit and all proceeds will go directly to the artists, which is extremely rare. We'll require the art pieces to be done on a wood board so we can secure them to the wall once complete. When someone decides to buy a piece, they'll have the option to buy it onsite or at home via our interactive site, and for the less tech-savvy people, they'll be able to send the money directly to the artist via Paypal. Once payment has been made, we'll text you the code to the lock securing the art piece and you'll be free to take it at your leisure.
What's the process like for you in deciding what to bring in stock?

Spencer:
When we opened our men's side, I had this idea that we would only carry brands that were the very best at a very specific thing—meaning, if we want boots we carry Dr. Martens and Timberland. If we want Polos, we carry Fred Perry and Original Penguin. If we want long-sleeve button-ups, we carry Ben Sherman, and if we want short-sleeve button-ups, we carry Brutus. If we want jeans we carry Levi Strauss. So on and so forth. Unfortunately, owning a clothing store isn't that easy, so we've expanded into other not-so-iconic brands, but you'll always see a plentiful supply of classic brands such as Levi Strauss, Dr. Marten, Timberland, Ben Sherman and Fred Perry. When I'm doing orders, I constantly remind myself of which brands are the best at what they do before I place the order. Especially in our women's side, we strive to find brands that are fitting to current trends in the fashion industry that we feel can't be found elsewhere in Utah while also being decently priced. We have a tendency to lean towards Mod style, and it reflects in our women's section. Currently, we carry Sister Jane, Motel Rocks, Dr. Martens and Lucca Couture.
What was it like for you to have Love Street Salvage move in next door earlier this year?

Spencer:
Late last year, the tattoo parlor that previously was next door to us moved. I was concerned that our landlord would choose a tenant that wouldn't match our clientele, and at one point there was
talk
of a low-end Chinese buffet leasing the space next door. Knowing that if I wanted any say in the matter of who would be next door to us I would have to lease the space myself, I called our landlord and set up a time to meet the following week, giving me time to think of what I could do with the space once I had the space. I called
Kristal,
because earlier that week I heard a rumor that her building was going to be demolished. Turns out the rumors were correct, and she was eager to find a new location. A week or two later, Love Street Salvage, Daley's Clothing and The Borough were ready to sign the lease together. I wasn't concerned about her pulling business away from our shop. Over the last year of owning a shop that had both new and vintage, I quickly learned that the customers going after vintage clothing are surprisingly different from people looking for new clothing. I wish I could say that as soon as Kristal opened up next door to us, our customer base immediately doubled, but it did not. It took a second for people to realize what happened, and I think they're still realizing, but slowly and steadily, Kristal and I are reaching the numbers we need to stay around. I think that having a like-minded business owner next door to us is the main driver of new traffic, not each other's customer bases. We're getting new customers because they want to be a part of something different. They see Kristal of Love Street Salvage, Andres and Michael of The Borough and my Daley's Clothing working in unity to add something back to the Sugar House neighborhood, something eclectic, and a piece of what Sugar House used to be instead of the now-commercialized [place] up the street. Overall, I love having Kristal next door. At least this way we can bitch about our common problems to each other rather than silently to ourselves.
How did plans shape up for all of you to open a venue downstairs?

Spencer:
The fourth month into leasing Daley's Clothing, my landlord gave me a key to the space behind ours because that's where our shop's breaker boxes were. While exploring the space behind ours I realized how amazing it would be as a concert venue. I was really surprised at just how unknowingly awesome our otherwise piece of
shit
building was; naturally I was stoked! Daley's Clothing was still incredibly slow at the time and I often found myself daydreaming of new projects. I was mid-daydreaming about opening a venue when Andres Escobar came into my shop for the first time. We talked for a while, he started talking about his Spanish newspaper. I invited him into our back room so he could show me his newspaper on our computer. In our back room, you kind of get the feel that the building is extremely illogical. It feels like someone one smashed an office complex with a house and tried to cover up the oddity with cheap 1970's DIY projects. So I'm sure at some point we switched from talking about his Spanish newspaper to talking about my weird building. Next thing I remember I'm showing him the space behind ours for some crazy reason. I never had any idea that the space behind us left such an impression on him but it did and the next time he came in about a month later was with his friend Michael. Andres was like "Can I show Michael
the space?"
Without thinking, I said yes. After that, we were all kinda buddy-buddy, joking about opening a venue together. I thought it was just banter at the time. Over time, all three of our friendships developed. I felt like we connected because we were all independent thinkers doing our own things. For example, Michael had his film projects, Andres had his newspaper and I had Daley's Clothing, all equally great.
Andres:
When
the space
next door became available they were my go-to people to talk to. We didn't really know that a venue would work downstairs and we were extremely naive at the time to think it would. We're so lucky
the space
turned out just as amazing as we were hoping. When we started the project, the basement was split into five separate rooms and there were six-foot ceilings in some sections. Honestly, it seemed like maybe the worst place for a venue but there was really no telling us that. We were just excited to work together on it. Six months later we had completely redone the space all by hand in the middle of the night.
Michael:
Andres approached me with the idea of opening up a music venue about a year and a half ago. Seeing as we both had passions for music, and I more specifically interested in local music, it seemed like a good idea. The space Andres had in mind happened to be in the back of Daley's Clothing. Over the next few
months
we both got to know Spencer really well and joked about opening up a venue from time to time. Though the space behind Spencer was not available,
the space
next store opened up. We talked to Love Street about co-leasing the space and they were just as interested as we were. And we jumped head-first into construction.

What's the public response been like to the shows you've held so far? And how can bands play the venue?

Andres:
Most all of the reactions from the people I was able to interact with the night of the show were positive. The community recognized The Borough as one of the final missing pieces that will help solidify Sugar House and it's evolving artistic character and identity by introducing an inclusive space for artistic development.

Are there any new expansions or additions you all want to make in the near future?

Spencer:
Coffee and pastries to be sold in a cozy coffee shop environment.
Kristal:
I think I'd like to be a busier shop, but I'd like to stay a small shop. Sugar House used to be known for its unique small shops, and most of those have gone now to make way for condos and chain restaurants. It's a completely different experience for people shopping in a small, local boutique. So I think I'd like to just stay small. I may bring in a couple of consigners or expand into selling a vintage line in some other local boutiques. We'll see.
What can we expect from both your businesses and the venue over 2016?

Kristal:
We plan to keep growing and getting the word out that we are here! We love to collaborate with other local talents and plan to hold small events in the shop about once per month. We will also be keeping the shop open later on nights when there is a show downstairs at The Borough. Soon we will begin booking private parties after hours! You know, bring your favorite girls and some wine and shop type of thing! It's so cozy in the shop, perfect for that sort of thing. You will also see us at the new Rock 'n' Roll Flea Market SLC, which will happen every other month, and we will continue to be at the Urban Flea Market monthly and other local markets throughout the Summer.
Spencer:
Expect to see more shows from local bands and traveling bands alike as well as the addition of a small coffee shop inside the venue.